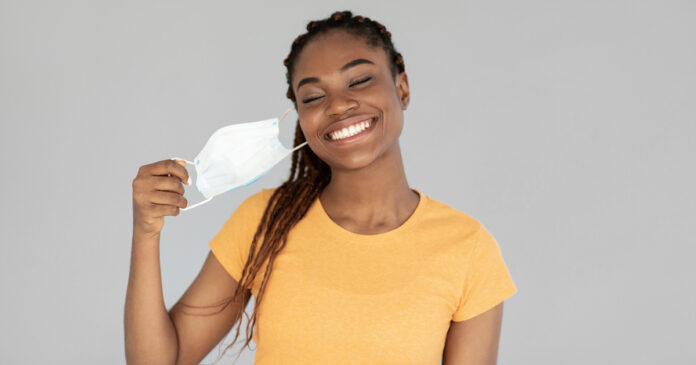 The 30-day extension of the Covid-19 regulations in South Africa will expire at midnight… which means, unless the government makes another late-night announcement extending it, South Africans will no longer be required to wear masks or comply with any other Covid-19 regulations from tomorrow, Thursday 5 May. However South Africans are waiting for clarity from President Cyril Ramaphosa and the ANC Government on their proposed health regulations going forwards.
The SA Government initially extended the regulations for 30 days after the National State of Disaster came to an end in early April, in order to implement permanent regulations.
The public was invited to comment on the Draft Health Regulations before 24 April. This gave Health Minister, Dr Joe Phaahla, and his Department only 12 days to process and analyze more than 300 000 submissions before tomorrow's deadline.
"As yet, the Minister has provided no feedback on the DA's various requests and suggestions to ensure transparency and oversight," says Michele Clarke, DA Shadow Minister of Health, in a statement today. "There is currently no confirmation that an audit has been done to indicate whether submissions lost due to a technical glitch were recovered and included."
Clarke warns "these draconian draft health regulations could have far-reaching consequences on the public's Constitutional rights" and all concerns should be addressed by the Health Department.
Should the government go ahead with plans to permanently enshrine these regulations in law, AfriForum says that it, together with the public participation platform DearSA, will launch court action against the proposed regulations.
"AfriForum's court documents have already been finalised and our legal team are standing by to fight these amendments immediately should they come into force. AfriForum will litigate to review the astoundingly and unjustifiable regulations," says Jacques Broodryk, Campaigns Manager at AfriForum.
AfriForum argues that the draft regulations are ultra vires and therefore outside of the intended scope of the legislation. It was never the legislature's intention for these Acts to have such far-reaching effects and consequences, says AfriForum, pointing out that some of these proposed regulations, such as forced quarantine, have previously been nullified by the court."
DearSA says it is also concerned about the SA government's handling of the public participation process.
"The number of comments submitted, as quoted by health officials, is far less than the number of comments DearSA received and submitted on behalf of public participants. More than 95% of the 283 000 comments we received, rejected these regulations in its entirety. A detailed report of all these individual comments will be made available to the public shortly," says Gideon Joubert, CEO of DearSA.
AfriForum also submitted more than 30 000 individual comments rejecting the regulations.
"There is no reason why these temporary health regulations should be made permanent. While many countries across the globe have dropped regulations such as the wearing of masks, the South African government now wants to permanently enshrine these measures in law. It's absolutely illogical," says Broodryk.