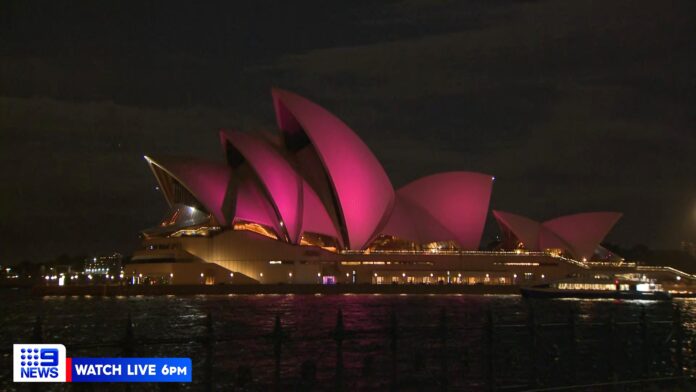 The sails of the Sydney Opera House in New South Wales (NSW), Australia were glowing pink on Wednesday night in honour of British-Australian legend, Dame Olivia Newton-John who sadly passed away this week, after a long battle with breast cancer.
NSW Premier Dominic Perrottet said the iconic landmark was being lit up to honour Olivia's contribution to cancer research and awareness.
Perrottet said: "Olivia Newton-John touched the hearts of so many people around the world with her music as well as her compassion and kindness – particularly toward people living with cancer. She radiated with positivity in her lifetime and now our most famous performance space will shine in her honour."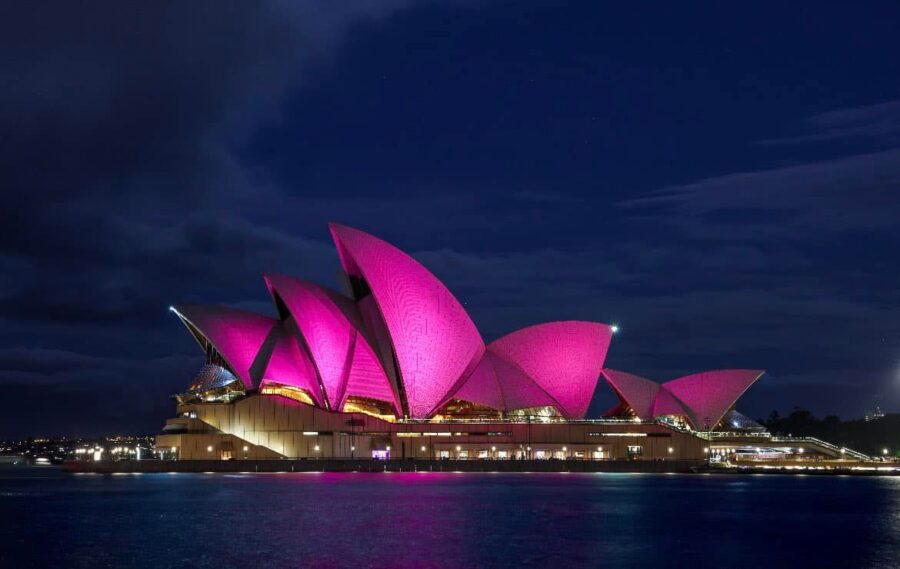 Other landmarks – including the Regents Theatre and other buildings around Australia have also been lit up in pink since the news was announced.
Olivia's death – at 73 – has been mourned around the world, and while she will be laid to rest at her ranch in California, USA, her family is working with the Australian government to give her a state memorial service.
Olivia, who was already a successful singer in the 1970s, became a global superstar after she starred as Sandy Dee in 'Grease' with John Travolta, in 1978. She had other hits, including 'Physical' (1981) which was banned in South Africa (and Utah).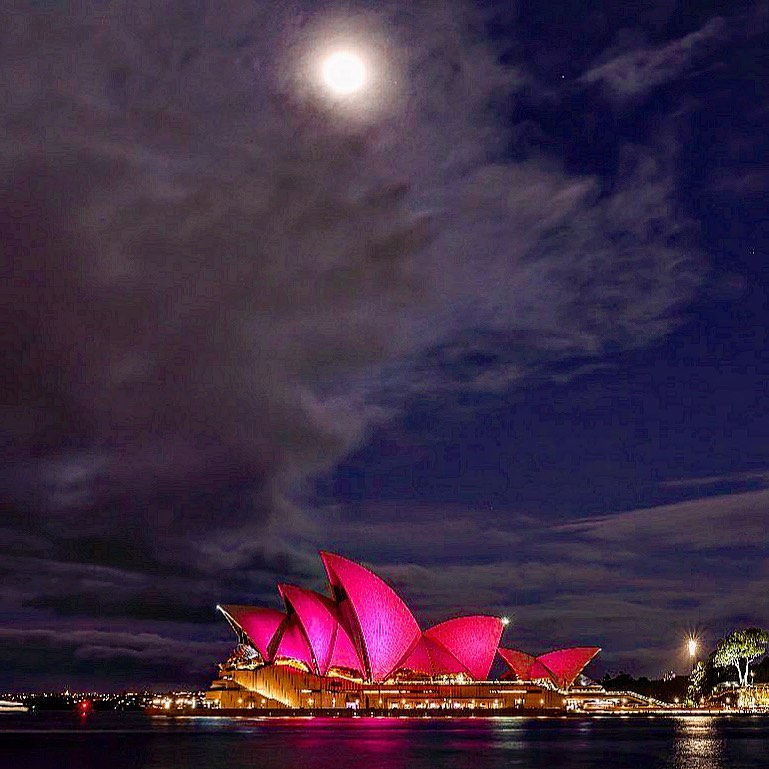 But more important than her screen and stage presence… was the contribution she made to breast cancer research and her personal support of patients. She had first survived breast cancer in 1992. But it returned in 2013 and 2017. In a heartbreaking message shared by Nine News, her beloved daughter tells how she is finally free from pain.
Arts Minister Ben Franklin was one of many who posted a photo of the Sydney Opera House, lit up in pink for Olivia. He said: "For decades Olivia Newton-John inspired Australians with her artistic ability and unrelenting courage. Tonight the sails of the Sydney Opera House will shine pink to honour her life and recognise her significant contribution to breast cancer research."
Australia Day said: "The Sydney Opera House sails are glowing pink tonight in honour of beloved Australian icon, Olivia Newton-John ?"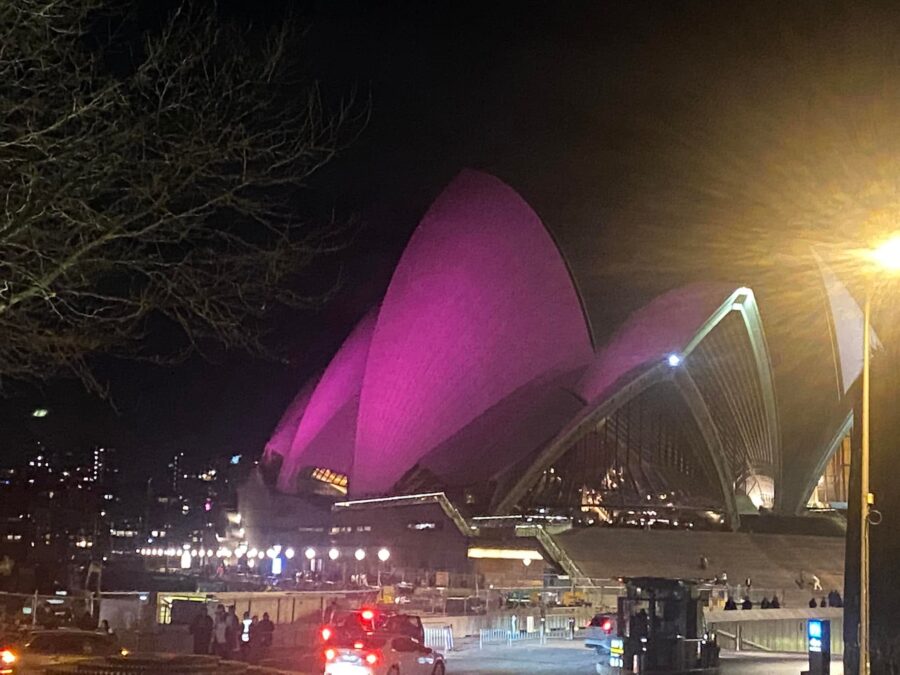 Liberal Party MP, Melanie Gibbons, also posted a photo saying she had had a late finish in NSW Parliament tonight "but I took the chance to go home via a quick look at the Sydney Opera House. It looked stunning lit up in pink to honour the life of Olivia Newton John and her contribution to breast cancer care and treatment. An amazing lady who has undoubtedly given hope and saved lives."
WATCH Olivia Newton-John's daughter breaks down over Richard Wilkins tribute
Olivia's daughter Chloe Lattanzi, has broken down in tears, thanking Nine's entertainment editor Richard Wilkins for his heartfelt tribute to her mother. Others talk of how she touched their lives.