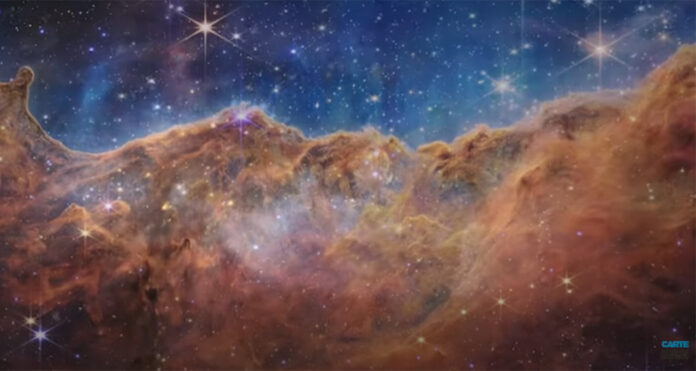 Why are we here? Are we alone? How did it all begin? Last Christmas the James Webb Space Telescope was launched into space on a 10-year mission to help find those answers. The size of a school bus, Webb is the successor to the legendary Hubble Space Telescope. Six times larger and a hundred times more powerful, its infrared view of the universe has already heralded the most exquisite pictures of the earliest galaxies and the birth and death of stars. Tonight Carte Blanche finds out more. Executive producer John Webb says:
"As a young boy, I dreamt of becoming an astronaut (well, either that or a fireman). Sadly, that ambition went unfulfilled, but a deep fascination for space and the origin of the Universe remains. The idea of a man-made telescope able to "look back in time" astonishes me, as it does so many other people living on our little blue dot in an infinite sky. How close we must be to an answer to the ultimate question: how and why are we here?"
You can watch the show on Sunday 14 August in South Africa on DStv Now or stream it overseas in most countries from 16 August if you're abroad.
Spacing Out
Carte Blanche gets lost in these first stunning images of colliding galaxies and exoplanets with atmospheres that, tantalisingly, could sustain life. (Producer: Julian Sun | Presenter: Claire Mawisa)
Watch the show overseas | Watch in SA on DStv Now
Also on Carte Blanche this Sunday 14th August
Celebrating Healthcare Heroes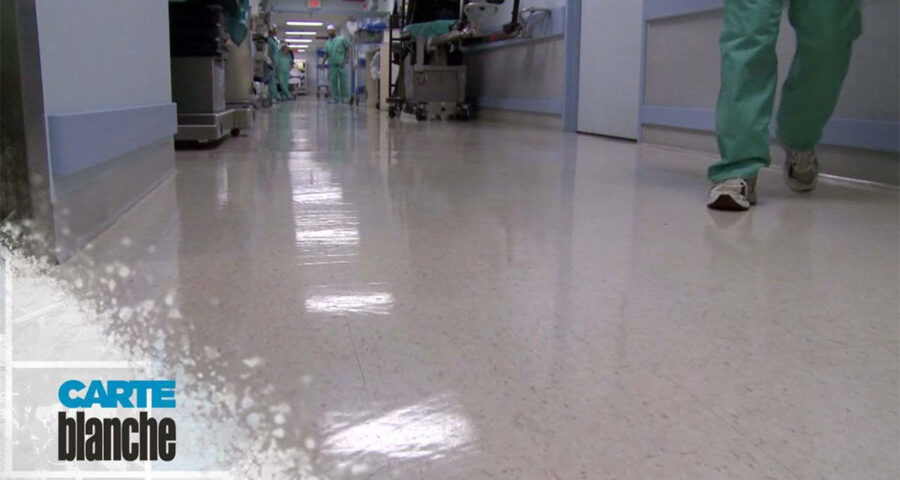 Few would have predicted anything good could come of the Dihlabeng Regional Hospital when Carte Blanche investigated Free State health in 2015. Politically captured, corrupt, and in distress, Dihlabeng was dying, causing immense suffering for patients in need. Medication stock-outs, dysfunctional infrastructure, and a desperate staff shortage meant it couldn't run its mandated 24-hour service. Today, thanks to leadership, teamwork and a never-say-die attitude, the hospital is back from the brink – fighting, one patient at a time, to restore the public's confidence. Equally inspiring, we visit the Speech Therapy and Audiology Department at Chris Hani Baragwanath Hospital that – far from cutting back services when lockdown came – accelerated and expanded its services. Do these stories of everyday heroes doing their jobs well offer a blueprint for fixing public health?(Producer: Laura Byrne | Presenter: Derek Watts)
Reviving SA's Healthcare
It's a complex story: our public health system buckling under the weight of inequality. Over the course of a month, Carte Blanche chronicled the best and worst in government healthcare, and probed the human cost of not sorting out the severe lack of funding, doctors, and service excellence. In the private sector, the affordability crisis means an ever-shrinking group of South Africans are properly insured. So, what needs to happen to ensure public healthcare finally becomes what people need and deserve? Join a live studio discussion for the views that count.
Watch the show overseas | Watch in SA on DStv Now
Boss Battles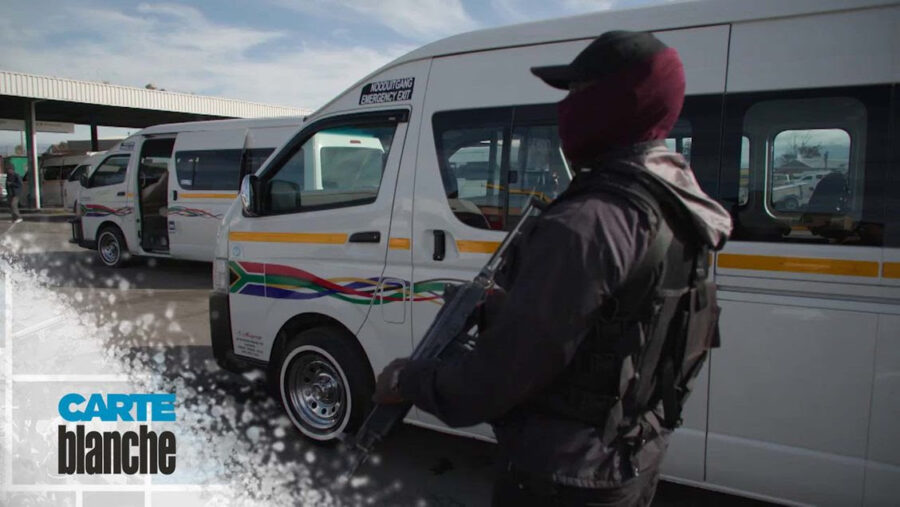 We meet a taxi boss who serves a R50-billion industry that more than two-thirds of commuters rely on daily. Shrouded in controversy, violence and conflict, South Africa's taxi industry is pivotal to the economy. But this taxi boss lives in fear. His family needs bodyguards in their unnatural, sheltered world because of the ever-present target on their backs. In this world, innocence has long gone, and everyone is guilty of something in a bid to "protect" their routes, their lifeblood. South Africans often bear the brunt of the taxi wars. Now, Carte Blanche gets into the back seat to see life through a taxi boss' eyes, and it isn't long before bullets start to fly… With all the risks and mitigation measures put in place, the question remains: is it worth it? (Producer: Nicky Troll | Presenter: Macfarlane Moleli)
If you're in SA – you can watch Carte Blanche on DStv Now.
If you're overseas – you can watch #CarteBlanche from Tuesdays, and thousands of other popular local South African shows & movies by subscribing to Showmax International now. You can try it FREE for 14 days. 
Carte Blanche is on M-Net & M-Net HD [101], 14  August 2022  at 19:00 & again on M-Net Plus 1 [901] at 20:00
***
Please note: Carte Blanche is only available to international Showmax subscribers in Andorra, Australia, Austria, Belgium, Denmark, Finland, France, Germany, Greece, Iceland, Indonesia, Ireland, Italy, Liechtenstein, Luxembourg, Malta, Monaco, Netherlands, New Zealand, Norway, Portugal, San Marino, Spain, Sweden, Switzerland, United Kingdom. Not all titles are available in all territories. Showmax brings you the best South African series and movies, from the classics to the latest releases, from complete box sets to kids' favourites.