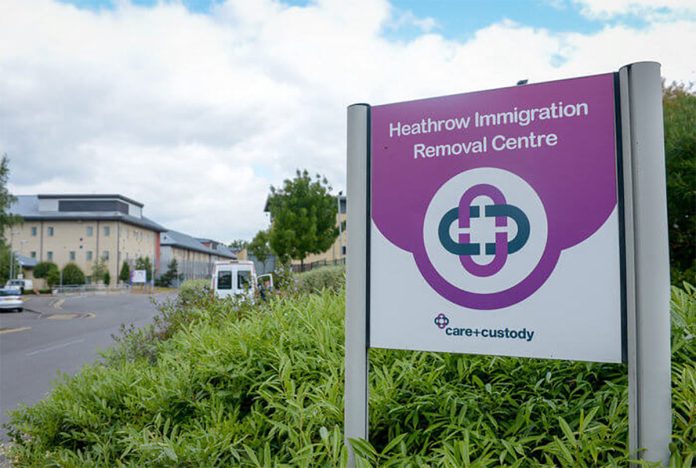 A tribunal in the UK has concluded that a South African nurse – Adelaide Kweyama – was the victim of race-related harassment and victimisation when she was told by her NHS boss, a senior nurse, to 'bleach your skin so that you come back white and the patient will be nice to you', when she complained about a patient racially abusing her and pretending to not speak English.
Kweyama's complaint of direct race discrimination was however dismissed.
The tribunal said Kweyama was also victimised by her boss when she was told her agency role was being terminated. She had done shifts for the agency between 2017 and 2019. According to the Daily Mail, a remedy hearing will be held at a later date.
Kweyama was working for an agency at a Heathrow immigrant removal centre – which housed about 600 male detainees awaiting deportation – when the incident took place.
She says she later overheard her boss saying similar things to a colleague about being sick of people coming to work not feeling well and that she needed to bleach her skin. She left the job a few weeks after the incident, due to depression but once her contract was terminated, she bravely took the matter higher.
The month before, Kweyama says a group of male detainees also racially abused her by calling her "n*****, monkey" when she asked them to consult with her one by one rather than altogether.
She says that during the incident in January 2019, these foreign men also "started making monkey noises and dog noises". She reported the abuse but "overworked" NHS managers never kept her updated on what action was being taken.
A month later the incident with the man who pretended not to understand English took place. When she reported it, the senior nurse said:
"You need to get a pool of bleach to bleach your skin so that you come back tomorrow white and the patient will be nice to you."
According to the Daily Mail, the South African nurse was told later that month that her contract was being terminated because her boss was concerned about her mental health, and that "some words used in her statement were worrying".
Kweyama has now successfully sued Central and North West London NHS Foundation Trust for race-related harassment and victimisation. An employment judge at the Tribunal in Watford called the NHS bosses' behaviour in response to the incidents an 'absolute abdication of the positive responsibility on managers'.
READ ALSO: Gauteng Premier threatens to "hunt" down a "useless" racist in Midvaal who was filmed abusing a worker and using the 'k' word repeatedly.