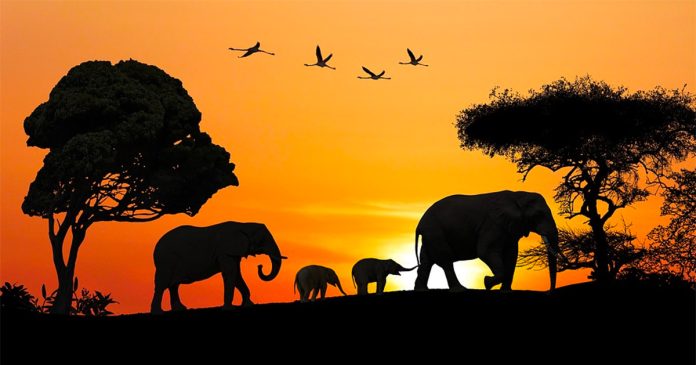 The Kruger National Park (KNP) has reminded guests that Rest Camps in the famous South African park are also subject to the National Loadshedding schedules, and has supplied some recommendations on how to prepare to best handle possible power cuts during your visit to the Kruger. Whilst most South Africans are probably experts at handling load shedding, the tips will be useful to foreign tourists.
KNP said: "Though we try our best to provide electricity around the clock to electrified camps and restaurants, through back-up generators; the possibility does exist that these generators could experience breakdowns at any given time, particularly during periods of high ambient temperatures when user demand is high leading to dependence on these generators, for long periods at a time."
The Kruger's Technical Services team will be on standby during the festive season to handle any related issues.
Tips to follow in case of loadshedding in the Kruger National Park:
Switch-off non-essential lighting and appliances when not in use.
Ensure that torches and head lights are charged or that you have sufficient spare batteries.
Bring a warm water thermos flask and fill with hot water before loadshedding scheduled.
Charge laptops and cell phones (car chargers) when you can.
Campers to ensure that battery packs for fridges/freezers are charged.
Consider bringing a gas braai /gas bottle and cooker.
Remember to unplug your devices. Loadshedding and subsequent power surges can damage electronic devices.
Stay cool this summer. Consider purchasing a small rechargeable fan.
Keep doors and windows closed during the day and curtains drawn to keep the unit cool.
Please use electricity sparingly and switch air-conditioners off when you are not in the room or on a game drive.
Set air-conditioners to between 21-23°C, to reduce the amount of power they draw.
"Visitors are encouraged to take the necessary measures to ensure their stay is safe and comfortable, and not negatively impacted by loadshedding," the Kruger advised.
Daily loadshedding schedules will be displayed at reception desks, so please enquire when you check in.