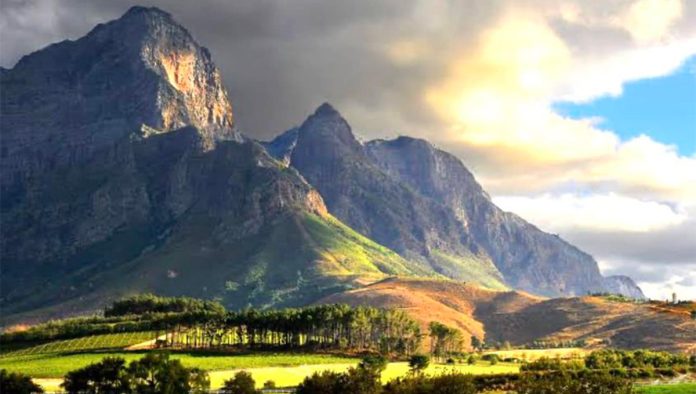 There's an amazing post going viral on social media… written by M&C Saatchi Abel Group founder Mike Abel who has a knack of inspiring South Africans and lifting the nation's spirits. His latest offering, published here with Mike's kind permission, is pure magic:
We Still On
We have Stage 6 load-shedding but our mountains and valleys are still on. The fynbos still rustles in the wind and the butterflies and bees still visit their flowers. Still on.
Our walks along the beachfront are still on and the sea is still on. Even the salty smell mingled with kelp, is still on.
I have stood at beautiful beaches around the world and breathed in deeply, and never smelled the sea, like our sea air.
Our multi-cultural tapestry of people, the warmth, smiles, laughter, hugs, and handshakes (in their various forms) are all still on.
Our mountain hikes are still on. The most mesmerising views and vistas you will ever see on planet earth. Nothing compares to even a simple walk above the city of Cape Town, let alone, Oudekraal, the Winelands or the dramatic Drakensburg. They all still on.
Our restaurants, coffee shops and food vending trucks are still on. When they can be. Trying to keep going. Trying to deliver their best, not just to us, but for the tens of thousands of visitors who arrive here weekly from around the country and the 192 planes arriving weekly at Cape Town International.
People from around the world who have chosen us for their holidays, memories and experiences.
Opening Christmas pressies, still on. Lighting Hanukkah candles, still on. Braais, boerie rolls and bunny chows, all still on. Even koeksisters. Still on.
Our parks and reserves are still on. From Kirstenbosch to Kruger. From our unique protea to leopards dragging their prey up a tree. Things you'll never see elsewhere. Or experiences you'll ever feel, on your skin, in your ears, on your neck, elsewhere.
Stuff that truly feeds your soul, as our elephants trample the grasslands and lions, cheetahs, giraffes and rhinos survey the wide open plains. These are still, always on.
Our resilience, determination, hope and spirit, as South Africans, although challenged, disappointed, concerned and frustrated, is still on. We push forward. We persevere.
Yes, we have enormous challenges. No hiding or getting away from that, as we encounter the effects on our economy, employment and manufacturing from crippling power outages and supply. We can only hope, pray, apply relentless pressure, and vote for these things to be fixed.
But that doesn't mean that what is still on, is now off. It isn't. It's on.
So this festive season, allow yourself the permission to choose the always-on versus the mostly-off. For your sanity, your mind and your soul. Because so much magic still surrounds us, that if you lean into the On versus the Off, you'll still be able to find joy.
And for the people on those 192 planes, who arrive here weekly, let's ensure it's the best holiday of their lives. ?????❤️ ?? #StillOn
This inspiring post has been republished on SAPeople with Mike Abel's kind permission. Please read the original here. 
If you love South Africa, subscribe to Showmax for thousands of local TV shows and movies, available to South Africans abroad in most countries.