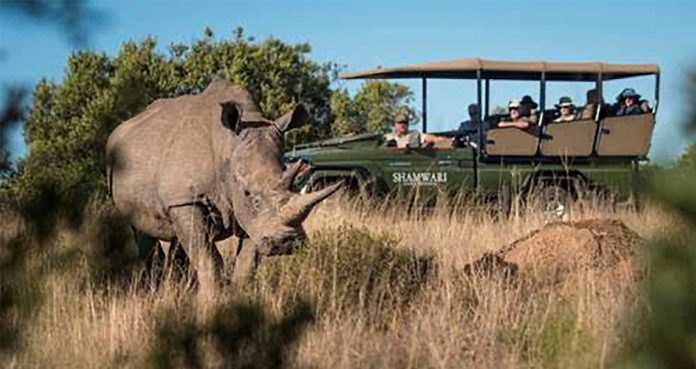 Private game reserves are vital to conservation in South Africa and help attract tourists to the country, but those which weathered the Covid pandemic now face a perfect storm of rising cost pressures… with wildlife conservation facing dire consequences.
Joe Cloete, the CEO at Shamwari Private Game Reserve in the Eastern Cape, says the repercussions for conservation are worrying. Many private game reserves run outstanding conservation programmes but may have to cut back as they struggle with a raft of price increases.
Besides the contribution that private game reserves make to conservation, through their marketing efforts they also help to attract international tourism to the country, with wildlife and the big five rated as one of the top reasons to visit South Africa.
Cloete explains that private reserves have no other source of revenue other than what guests spend when they visit. Visitors fund these projects. Every euro, pound, dollar or rand spent contributes to a business model that absorbs the cost of conservation, protection and rehabilitation.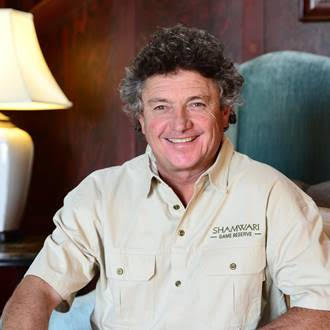 And it's a massively costly business. Just the expense of maintaining the network of roads on Shamwari's 25 000 hectares and the fence that surrounds it is substantial. Anti-poaching efforts alone cost around R5 million a year. Then there are the vehicles, maintenance of the seven luxury lodges, veterinary services, running the wildlife rehabilitation centre, providing water security, ensuring ecological balance is maintained…the list goes on.
Add to this mix, four to six stages of load-shedding. That means running back-up generators for between four and 12 hours a day, with the concomitant diesel bill. Fuel costs have increased by 52% year-on-year.
When electricity is available, it will be at a higher price, with tariff hikes of 34% due over the next two years.
The reserve is investing in hybrid solar energy solutions. While a judicious investment, the capital costs run into millions of rands and the tax relief announced in the budget speech is not immediate.
Other costs which are skewing the bottom line are food-price inflation, which is the highest in 14 years and a 9,6% increase in the national minimum wage from April 2023.
Cloete says to continue its conservation work and secure the future of the reserve there are only two options: to increase revenue or cut costs.
"Unfortunately, neither is an easy option. Obviously, we've looked at where we can reasonably cut costs, but bear in mind that guests come here for an exclusive experience. Cut the costs too much and we become a less attractive destination. Our revenue model is already finely tuned and while the relative weakness of the rand allows us some leeway with international guests, we can't price ourselves out of the market."
"For 30 years Shamwari has prided itself on running a successful conservation project that is sustainable and self-funding. We get no help from government, despite the considerable contribution reserves like ours make to conservation," says Cloete.
He cities a recent University of Stellenbosch study which found that private reserves support the largest number of white rhino on the continent.
"Private reserves have a much bigger conservation impact than most people realise. The lessons we've learnt over three decades have contributed to a wealth of scientific and practical knowledge about how to rehabilitate agricultural land. So too has the pioneering work carried out at the wildlife rehabilitation centre, the only registered facility of its kind in the Eastern Cape. State-owned and private reserves around the country make use of its facilities and expertise."
Shamwari and other private reserves have also contributed to studies on the relative socio-economic impact of game reserves. One such study by the Terrestrial Ecology Research Unit at the Nelson Mandela Bay University found that the socio-economic benefits of conservation outweighed those of agriculture tenfold.
"The cost increases we're currently dealing with will put pressure on these initiatives as private reserves face some hard decisions. Perhaps, as the lead author of the Stellenbosch study suggests, its time for a reassessment of the contribution private reserves make and potentially consider a more favourable tax structure for those which support qualifying conservation programmes. It would go some way towards securing the future of our natural heritage," says Cloete.