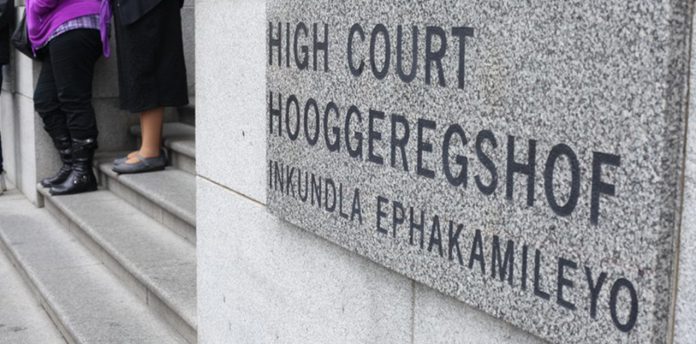 Former SA Rugby CEO Jurie Roux has lost his latest High Court case and will have to repay more than R37m to Stellenbosch University.
Former SA Rugby CEO Jurie Roux. Photo: Getty Images.
Towards the end of last year, it was finally confirmed that Roux was set to finally vacate his position as SA Rugby CEO. For the better part of last year, SA Rugby was already reviewing the future of its embattled CEO after he was ordered to pay back R37 million to Stellenbosch University for the misallocation of funds.
Roux's six-year legal battle with the university finally came to an end after he failed in his bid to overturn the guilty verdict in the case related to the misappropriation of millions of Rand during his tenure in the finance department of Stellenbosch's Maties between 2002 and 2010.
ALSO READ:  Race against time: When Springboks will name World Cup Squad
Roux was found guilty of manipulating the electronic accounting system to channel millions of unbudgeted university funds to the Maties rugby club.
According to Sport24, it was confirmed on Tuesday, in a 59-page judgment from Western Cape High Court Judge Vincent Saldanha, that Roux will officially have to pay back R37 million, along with interest.
ALSO READ | SA Rugby push back as World Rugby Propose 'primary kit' Changes
The only options left to Roux would be to take the matter to The Supreme Court of Appeals or the Constitutional Court, but with legal costs having also racked up as part of the repayment judgment, this case may have finally reached the end of the road.
The ongoing saga had dragged on throughout 2022, with questions remaining over Roux's future at a time when his contract as CEO was supposed to only come to an end after this year's World Cup in France.
ALSO READ: Former Bulls coach set for lengthy ban after on-field fight [update]
ROUX HAS BEEN REPLACED BY RIAN OBERHOLZER AT SA RUGBY
After Roux finally made his departure from the position, Rian Oberholzer stepped into the post, having actually held the position of managing director of the old SA Rugby Football Rugby Union in the late 1990s.
It shouldn't be forgotten that towards the end of last year, Oberholzer was appointed as an administrator and assumed oversight of the Western Province Rugby Football Union affairs. His remit included supervision of the operational affairs of Western Province (Pty) Ltd, which manages the professional playing teams of the Stormers and Western Province.
ALSO READ: Nick Mallett flags concern over French TV Directors