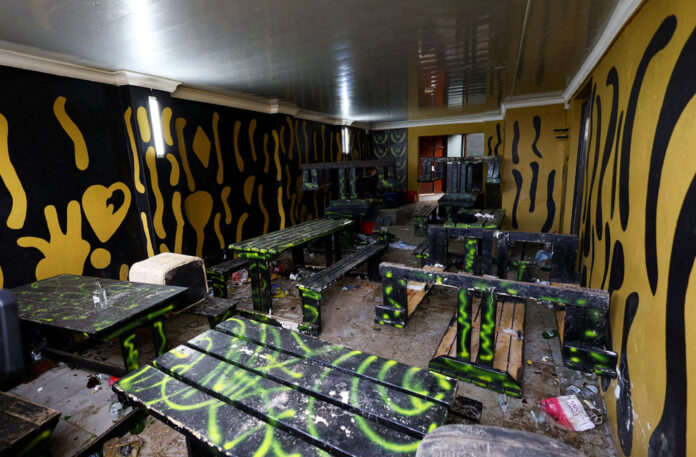 A witness who testified in the trial of Enyobeni tavern owners says one of the owners watched as teenagers collapsed and died.
Twenty-one teenagers lost their lives at the Enyobeni Tavern in June last year, and the owners are on trial at the East London Magistrates Court.
ALSO READ: eNyobeni tavern owners back in court, trail postponed to May
ENYOBENI TAVERN OWNERS IN COURT
According to one of the state witnesses, one of the Enyobeni tavern owners, Siyakhangela Ndevu, allegedly watched as the underage children collapsed to their deaths in his establishment.
Enyobeni establishment owners, Ndevu and his wife, Vuyikazi, are on trial in the East London Magistrates Court on charges of selling liquor to underage children.
ALSO READ: Man gets life in prison for raping a 17-year-old pregnant girl
The state witness, Nalo Mthizana's testimony about the night that 21 teenagers lost their lives at the Enyobeni Tavern drew strong reaction from the public gallery.
She described the chaos that unfolded at Enyobeni on the night of 26 June last year.
"It took them 30 to 34 minutes; it took a while for the doors to finally open. While some were collapsing, others decided to jump from the windows and the balcony because it was too hot inside. What happened was others fell and some of us, we were screaming for help," she said.
ALSO READ: Man gets jail time for raping woman in shower after house robbery
CONTRADICTION OF STATEMENTS
However, Mthizana's testimony has also contradicted Ndevu's (Enyobeni tavern owner) version of events.
He claims he wasn't at the premises when the tragedy unfolded but she said that he was.
On Wednesday, the state robed in two more witnesses. One of the witnesses expected in the dock on Wednesday is a minor who attended the Enyobeni event in June 2022 that ended in the death of 21 teenagers.
ALSO READ: 'My husband supported my relationship with my girlfriend'