For South Africans abroad – watch Andre de Ruyter's explosive interview here
For South Africans abroad who are unable to view the Andre de Ruyter interview in our earlier article (because the video has been blocked to anyone outside SA), here's a version you should be able to view in most countries. WATCH Eskom CEO Andre de Ruyter's explosive interview and shocking revelations about corruption in high […]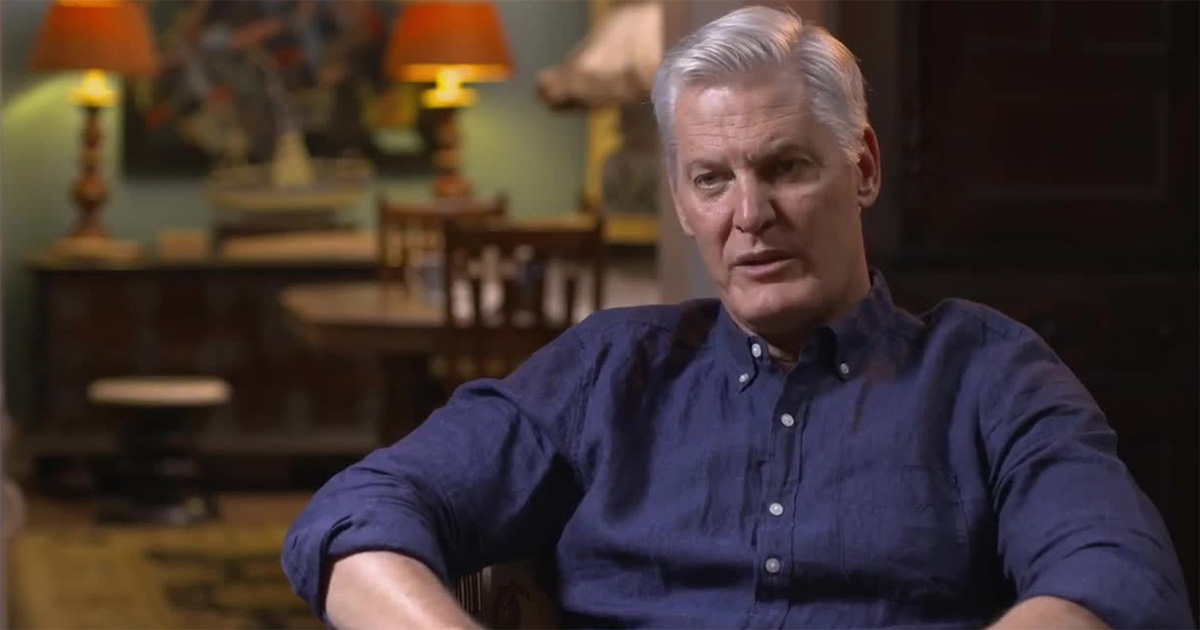 For South Africans abroad who are unable to view the Andre de Ruyter interview in our earlier article (because the video has been blocked to anyone outside SA), here's a version you should be able to view in most countries.
WATCH Eskom CEO Andre de Ruyter's explosive interview and shocking revelations about corruption in high places
De Ruyter had resigned and was due to leave Eskom at the end of March, but following the above video interview, his allegations about corrupt politicians and around R1-billion being stolen from Eskom per month, has led to his immediate removal as Eskom CEO.
Dr Eugene Brink, Strategic Advisor for Community Affairs at AfriForum, says that since De Ruyter has intimate knowledge of the power supplier, his allegations about high-ranking ANC officials' involvement in Eskom's corruption must be taken seriously.
"These are not the first allegations he has made about endemic corruption, and it is not just a so-called state capture problem. These allegations, and those of other whistle-blowers, should have been investigated earlier, but instead, it seems easier to just silence them.

"Eskom's board failed the country and their organisation by terminating De Ruyter's employment prematurely when they could have simply taken his and other role players' allegations seriously and thus tried to save Eskom. This makes a mockery of Ramaphosa's promises during the State of the Nation Address to do justice at Eskom and eradicate corruption."
If you still can't view it, try here; or watch these snippets on Twitter:
I resigned from Eskom because:

1. They got rid of the Eskom board. I liked it. They got rid of everyone & left no institutional memory.
I couldn't deal with the current board when I need to explain everything from day 1.

2. Zizi Kodwa wanted me vetted. I refused SSA in my life pic.twitter.com/AU5fALF0HW

— Constitution First 🇿🇦 (@Constitution_94) February 22, 2023
You cannot allow politicians with 3 – 5 year cycle to make long term decisions.

Eskom must get out of Pravin Gordhan's DPE.

He is interferes in Eskom operational matters anyway.

ANC is stuck in Soviet Era politics. Very embarrassing for SA.

— André de Ruyter 🤭🤭– pic.twitter.com/86vZuUPmzH

— Constitution First 🇿🇦 (@Constitution_94) February 22, 2023
De Ruyter's bravery in lifting the veil on large-scale corruption at Eskom has been commended.
SA headed into a "dark and cold winter"
Ghaleb Cachalia – DA Shadow Minister of Public Enterprises – said in a statement on Thursday:
"Mr De Ruyter is a true patriot and we wish him success for the future. It is telling that no one in government has seen fit to thank him for his efforts – evidence of he total conflation of state and party.

"As he leaves, another acting CEO will fill his role without any institutional knowledge of the kind De Ruyter has nor any proper handover while the country is in Stage 7 of loadshedding. This was confirmed by the Eskom spokesperson who announced the cutting of 7 045 megawatts of power late on Tuesday to keep the grid from a total collapse.

"As De Ruyter bravely pointed out, the ANC-aligned criminal mafia remains embedded within Eskom, under the protection of the ANC government and consequently the country's power system has come perilously close to a total grid collapse.

"Unless urgent action is taken bring the criminals at Eskom to justice and stabilise power generation – the intent of our PAIA application – South Africa is headed to a dark and cold winter."