How Philippi pair beat crime and Covid with their fast-food business
The Covid pandemic nearly undid years of effort by Philippi entrepreneurs Siphamadla Mavumengwana and Siphumeze Ramncwana. For two years, their fast-food business was closed and their staff laid off. But the pair have bounced back and in spite of daily struggles with crime, Estratweni Mobile Foods is thriving. Entrepreneurs Siphamadla Mavumengwana and Siphumeze Ramncwana started […]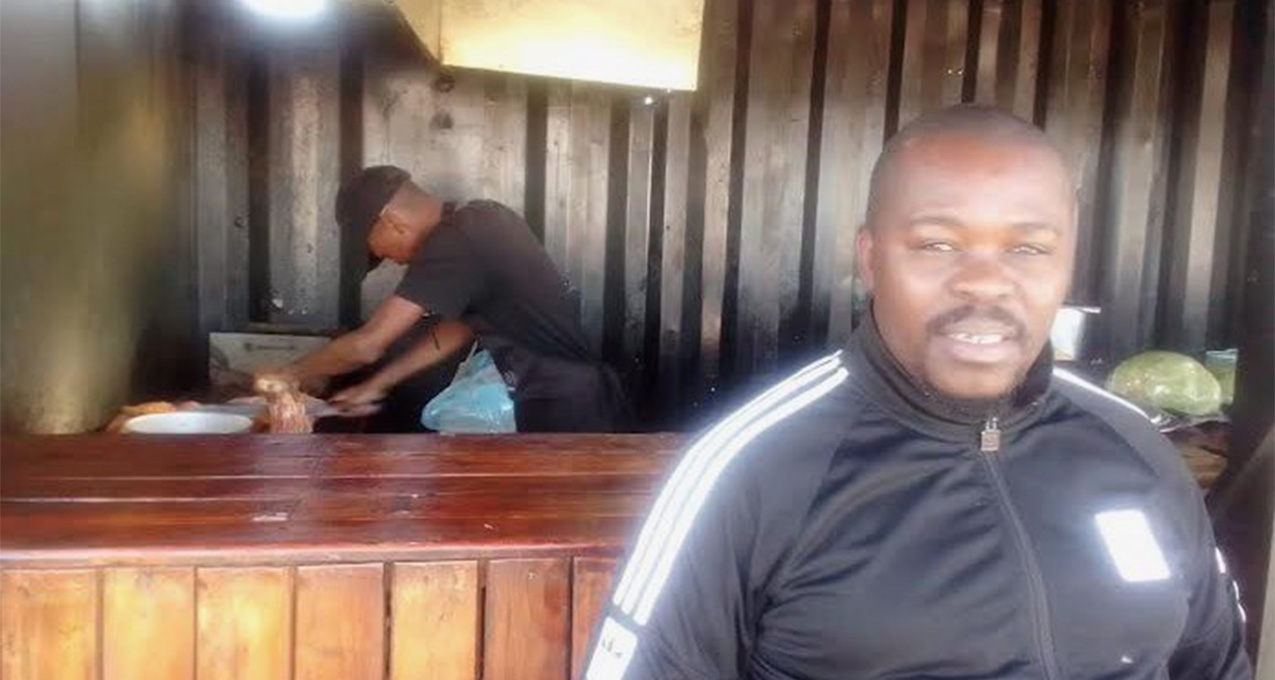 The Covid pandemic nearly undid years of effort by Philippi entrepreneurs Siphamadla Mavumengwana and Siphumeze Ramncwana. For two years, their fast-food business was closed and their staff laid off. But the pair have bounced back and in spite of daily struggles with crime, Estratweni Mobile Foods is thriving.
Entrepreneurs Siphamadla Mavumengwana and Siphumeze Ramncwana started their little fast-food business with just R200 in Philippi, Cape Town.
They soon expanded and the business was doing well when Covid struck.
They had to close for two years, but they have bounced back and the business is thriving in spite of high crime rates.
High crime levels have put businesses in Philippi East, Browns Farm, Samora Machel and Nyanga under severe strain. Vendors selling braaied meat, vetkoek, electrical appliances, and second-hand furniture and other goods are finding they have to pay a "protection fee" to criminals who threaten the lives of the vendors and their employees.
In crime-ridden Sagoloda Street, Ingulube Street, Amsterdam Street, Bristol Road, Sheffield Road, New Eisleben Road and Govan Mbeki Road, businesses say they face daily car-jackings, robberies and theft out of vehicles.

You need an unbreakable spirit to do business in Philippi, says Mavumengwana.
The pair, who grew up in Philippi, started with borrowed funds of just R200 in 2016, selling muffins at taxi ranks and bus stops. They now run a takeaway business selling burgers and other food from two shipping containers in Philippi, own two mobile food trailers and have employed five young people. They sell in Gugulethu, Nyanga, Samora Machel, Crossroads, and have attracted customers from Khayelitsha. They work seven days a week, from sunrise to sunset. The busiest times are weekends.
"It is not easy to run a business in this area, some businesses have resorted to closing down because it is risky," said Mavumengwana.

They were used to dealing with crime, but then came Covid and that brought the business to its knees. "Covid killed us not only financially but mentally because we had to close the shop for almost two years." They had to lay off the people they had hired to deliver food to customers

"We had to find ways of surviving. We had to make this work at all costs because we have families to feed and our staff needed us so they can also feed their families," Ramncwana said.

"When lockdown levels were lifted we sat down and had to rethink our strategy and how we go forward. It was difficult for us but we survived."
They worked at attracting customers online and doing door-to-door deliveries for free and selling their products at lower prices.
"Post Covid we were stronger than before. The brand grew because of people's support. That put us under pressure to deliver and maintain our standards," he said. "It was vital for us to look presentable. We organised chefs' jackets and people assumed we were real chefs."

"Because we were not trained chefs we started watching cooking shows to get to know how these products can be cooked and how we can improve quality."

"People did not just come to buy but to take pictures with us and upload on social media and that helped the business to grow because we became popular and the talk of the town."
Demand grew, they fitted out the two containers as kitchens to add to their mobile trailer shops and they started selling in other townships.
A three-month UCT Graduate School of Business incubation programme helped them expand. "We were scared to go to the UCT programme as we did not have matric, and UCT was academically highly regarded," Mavungwana said.
Then they got a cash injection with an R15,000 prize from Retail Capital's Comeback competition for small businesses which survived the lockdown through innovation.
Customer Xolile Mpayipeli said he visits Estratweni weekly, alone or with some of his family.
"This business is rare and the food they prepare is mouthwatering and affordable. We no longer have to go to Cape Town city centre or other affluent areas to get better cooked food."

"The challenge around here is crime and community leaders need to look into that before such businesses are lost," said Mpayipheli.
Published originally on GroundUp | By Sandiso Phaliso