UPDATE: 147 – Mainly Students – Lose their Lives in Kenyan University Attack
According to the Kenya National Disaster Operation Center at least 147 people were killed in today's attack on a university in the north east of Kenya. (This version updated at 21:21 SA time, 02 April 2015.) Students at Garissa University College were taken hostage this morning. Many of them were in their dormitory fast asleep at the time that […]

According to the Kenya National Disaster Operation Center at least 147 people were killed in today's attack on a university in the north east of Kenya. (This version updated at 21:21 SA time, 02 April 2015.)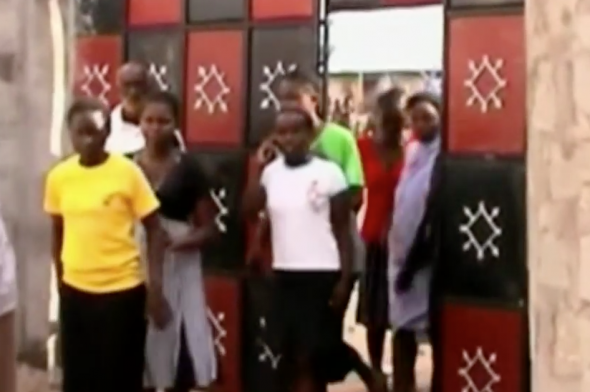 Students at Garissa University College were taken hostage this morning. Many of them were in their dormitory fast asleep at the time that the gunmen stormed the campus, killing the two security guards in order to enter.
Throughout most of the day, officials said 15 people had been killed, but witnesses who managed to escape reported seeing far more bodies, many of whom had been beheaded.
Tonight the Kenya National Disaster Operation Center posted a series of messages on  Twitter saying that "147 fatalities confirmed in the Garissa Attack" and that "the operation at Garissa University College has ended, with all four terrorists killed." The four were allegedly surrounded, and they died when their suicide vests detonated. A fifth terrorist was arrested after he tried to escape.
In the latest tweet, half an hour ago, the Disaster Operations said: "587 students have been evacuated from Garissa University College, 79 injured. All students have been accounted for."
A dusk to dawn curfew (from 6.30pm to 6.30am) has been imposed in four counties in Kenya (Garissa, Wajir, Mandera and Tana River) until 16 April.
At least nine critically injured victims have been airlifted to Nairobo for treatment.
Al-Shabab, a militant Islamist group, was quick to claim responsibility for today's attack and informed the BBC earlier today that they had split the hostages into two groups. Fifteen of those who were Muslim were released. Al-Shabab is the same Somalia-based group who have been responsible for various attacks in Kenya in recent times, including 2013's siege at a large and popular shopping centre in Nairobi.
President Uhuru Kenyatta, President and Commander-in-Chief of the Defence Forces of Kenya, urged Kenyans to stay calm and to provide authorities with any useful information.
He further directed the Inspector General of Police to take "urgent steps and ensure that the 10,000 recruits whose enrolment is pending promptly report for training at the Kenya Police College, Kiganjo."
President Kenyatta said "Kenya badly needs additional officers, and I will not keep the nation waiting."
The South African Presidency has not yet issued a statement on its website.
Watch Video: Kenya – Al-Shabaab 'seize hostages' in Garissa university – BBC News