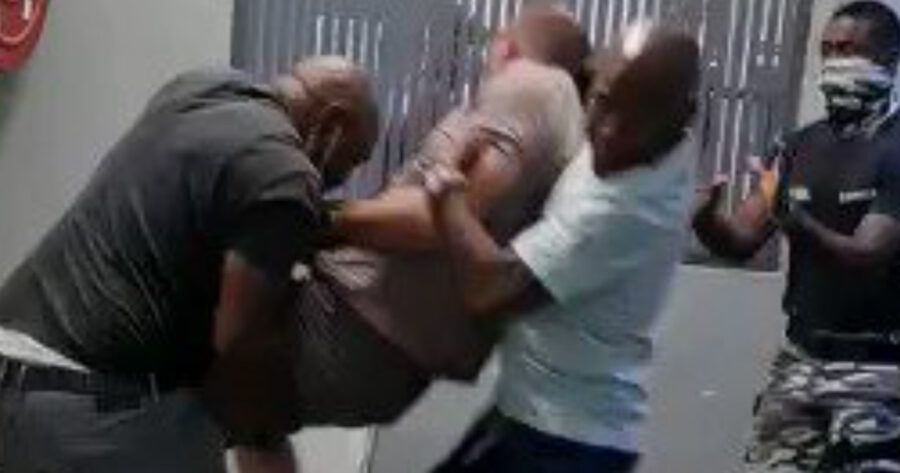 White River Couple Assaulted in Police Station Lay Charges, with AfriForum Support
AfriForum has assisted a couple from the White River district to submit a criminal charge after they were apparently intimidated, assaulted and threatened with firearms by members of a security company on 28 March 2021. The incident – which went viral on social media – took place in the presence of police members at the […]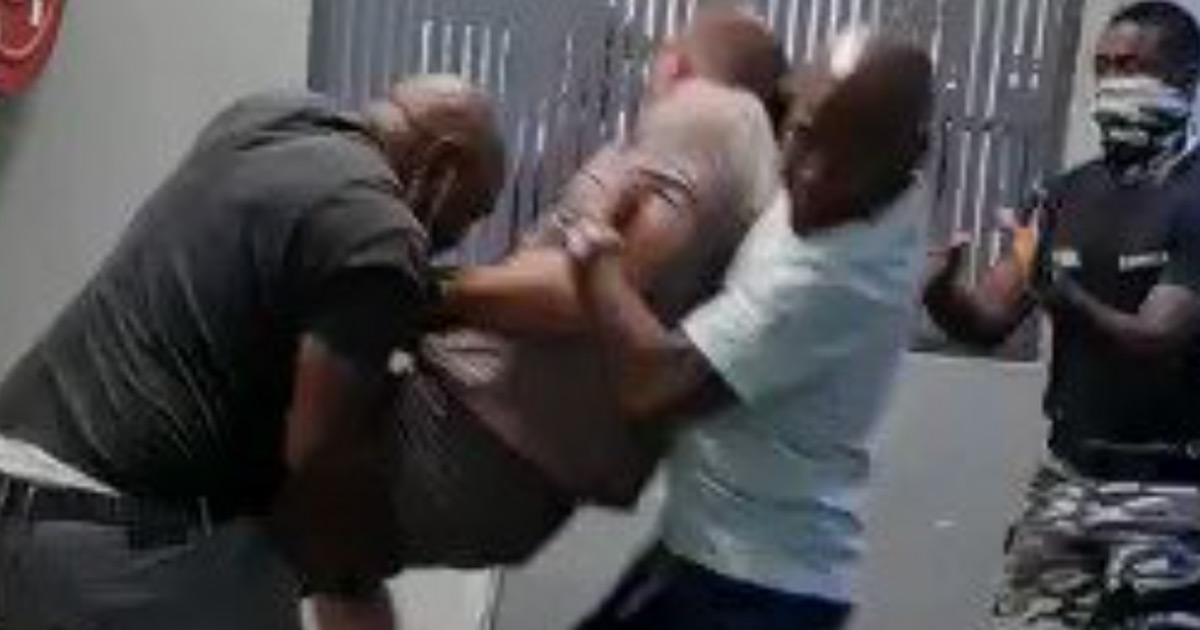 AfriForum has assisted a couple from the White River district to submit a criminal charge after they were apparently intimidated, assaulted and threatened with firearms by members of a security company on 28 March 2021. The incident – which went viral on social media – took place in the presence of police members at the White River Police Station in Mpumalanga, South Africa. The police apparently initially refused to process the charge.
The woman can be heard in the video screaming and crying out for someone to help her husband as he can be seen being hit and kicked in the presence of officers:
Security officers attacked a couple in White River MP. They allegedly tried to force them off the road. And they demanded the footage. @PSiRALive pic.twitter.com/guVshhy4cB

— Yusuf Abramjee (@Abramjee) March 29, 2021
AfriForum said in a statement today that it will also help the couple to submit a charge at PSiRA (Private Security Industry Regulatory Authority) against the alleged security officials. AfriForum's Private Prosecution Unit – under the leadership of Adv. Gerrie Nel – will institute an investigation into the police's failure to act whilst offences took place in front of them.
Marnus Kamfer, AfriForum's Legal and Risk Manager for Community Safety, said:
"If these criminals that traumatised this couple are indeed security officials, their actions are in contravention of the entire nature of the PSiRA code of conduct. Their behaviour is simply unacceptable. Something that further repels AfriForum is the fact that this behaviour took place in a police station in the presence of police officials that are supposed to protect citizens. We cannot simply ignore this matter,"
The altercation allegedly occurred after a road rage incident in which Mathlatsi Maroga, the owner of a private security firm MAMRA, claims he was called a baboon. Maroga told the Citizen that the man, believed to be a local farmer named Barend, had bumped into his car and driven away. The couple however claim they were trying to flee what they thought was a dangerous potential hijacking situation.
According to Maroga, the man was "the worst racist I've ever seen in the world", and the physical altercation only happened after the man stole his colleague's phone at the police station, and ran outside with it. He claims they were not trying to beat him up, but to pin him down in order to get the phone back from him.
Maroga says "they're dividing the country" and hopes the couple will apologise publicly.
A police spokesperson said a team has been appointed to investigate the behaviour of the SAPS members on duty that day who simply watched the assault.
Maroga has also opened a case of malicious damage to property and crimen injuria against the man.
Video 3 https://t.co/RxWG1DIJWv pic.twitter.com/XLK19dmppW

— Yusuf Abramjee (@Abramjee) March 29, 2021