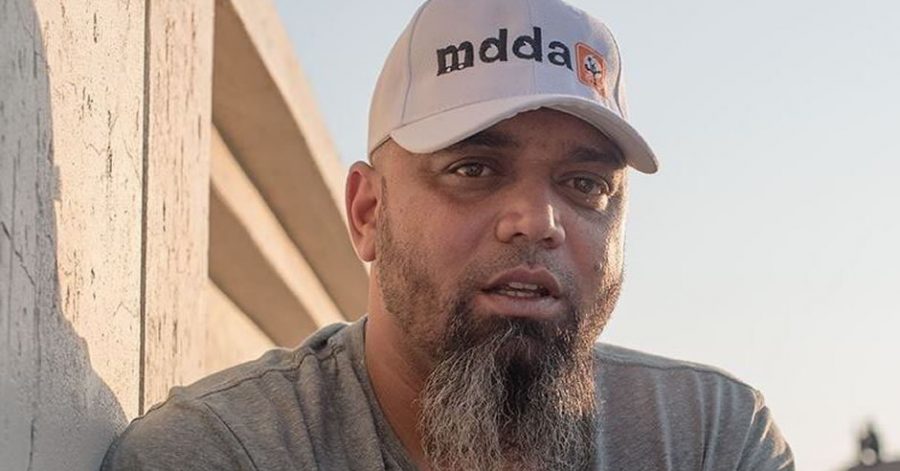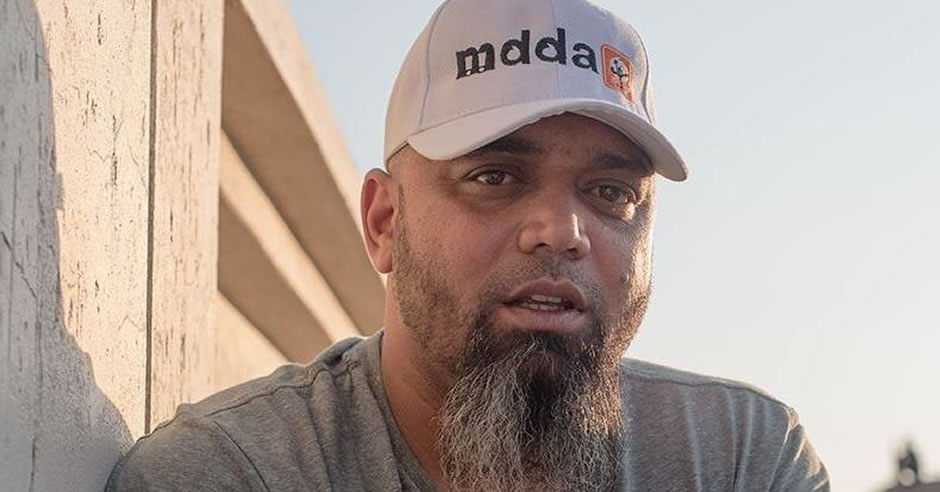 South African Photo-Journalist Shiraaz Mohamed Kidnapped in Syria
South African aid organisation Gift of the Givers (GotG) has confirmed that local photo-journalist, Shiraaz Mohamed, was kidnapped in Syria on Tuesday evening. He has not been seen since. According to his family "for months he had been talking of going to Syria", and had finally secured this trip, facilitated by the esteemed humanitarian organisation, GotG, who are […]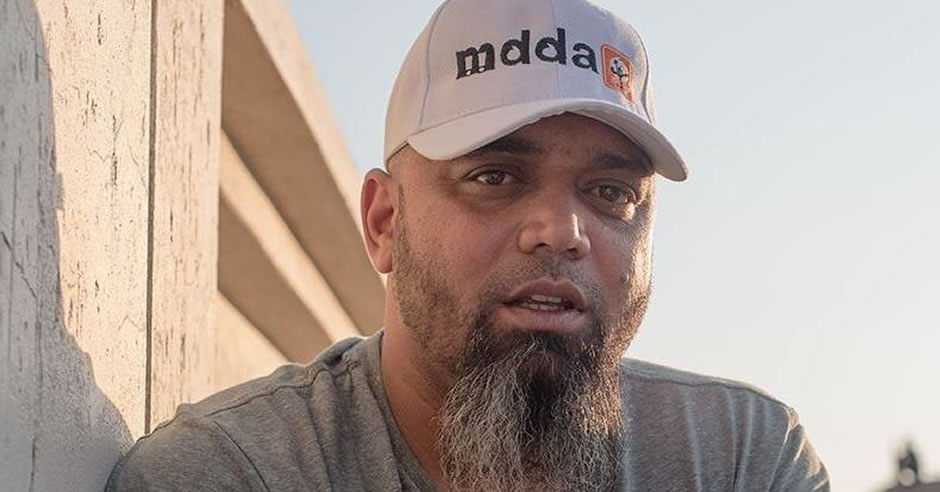 South African aid

organisati

on

Gift of the Givers (GotG)

has confirmed that local photo-journalist, Shiraaz Mohamed, was kidnapped in Syria on Tuesday evening. He has not been seen since.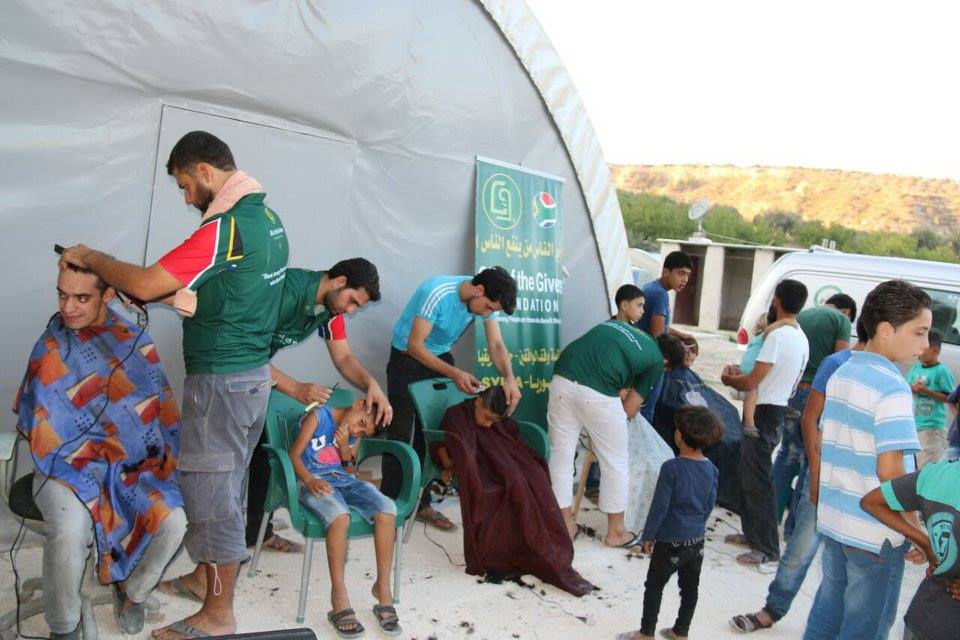 According to his family "for months he had been talking of going to Syria", and had finally secured this trip, facilitated by the esteemed humanitarian organisation, GotG, who are one of the few humanitarian organisations permanently in Syria. He was working as an independent photographer, according to GotG founder Imtiaz Sooliman.
Sooliman has described the kidnapping to reporters. He said Shiraaz had been on a photo shoot for five days in Syria and was being escorted to the Turkish border by two GotG hospital personnel when they were hijacked. The route he said is usually relatively safe and has had no incident for years.
As they drove past  the Al Hilal Hospital, two cars stopped them and armed men asked questions about the South African.
"Our people told them not to take Shiraaz as it could harm support for the hospital. They replied that it was nothing serious but there was some misunderstanding and that they needed to question him and would return him in two days," Sooliman said.
That was four days ago.
The armed men blindfolded all three, confiscated a cellphone and asked whether Shiraaz was a foreigner, if he had a passport, if he was Muslim. They also asked about a Turkish delegation which had arrived in Syria that day (of which they knew nothing) and about Dr Ahman, head of the GotG Ar Rahman Hospital (whom they said is known for helping everyone).
They then returned the phone and released Shiraaz's two companions. According to the companions, the captors said they represent "all groups inside Syria" and they just wanted to question Shiraaz and clear up a misunderstanding.
Sooliman said he doesn't know what the misunderstanding is about.
The SA Department of International Relations and Cooperation (DIRCO) has confirmed that GotG alerted them to the kidnapping, but reportedly say that South Africa has no Embassy in Syria, although they "will assist where possible". The previous embassy in Syria was evacuated and now operates from Lebanon. So far there has been no statement from the Presidency.
According to renowned consultant and social cohesion advocate, Yusuf Abramjee – who recently returned from an Operation SA humanitarian visit to the region: "Conditions on the ground in Syria are dangerous. Many areas are rebel controlled.
"I can confirm confirm that Shiraz Mohamed, an independent photographer from Roshnee, Vereeniging, called me a few weeks ago because he wanted to join us to the region.
"I stressed that we needed to apply for the necessary permissions etc and that we will do the ground work for a possible media visit while we are in Turkey/Syria, which we did.
"On our return we made it clear that no media will be allowed into Syria. A visit to the border area is being worked on for a later stage to look at humanitarian work.
"While we were in Syria, we also heard that three Indonesian journalists were taken "into custody" for apparently not having the necessary permission.
"On our return we made it clear that going into Syria is not going to be possible.
"Myself and Qari Ziyaad Patel from the Al Imdaad Foundation were granted official permission through a safe humanitarian corridor to enter Syria. IHH officials accompanied us when we delivered aid.
"We believe that Shiraz was taken while in the company of two persons working with Gift of the Givers in a hospital in Syria.
"We hope Shiraz is safe and that he is released without delay."
According to Shiraaz's ex-wife Shaaziya Brijlal, the family is understandably devastated.
In a statement, she said: "Shiraaz's passion for his pics and for people led him into a distinguished career as an international photographer of note, with his pics being featured regularly in New York Times among others.
"His Facebook pages clearly document this. Last year, he travelled to 12 international countries. He flew to Nepal to cover the earthquakes on a solo trip knowing that he may not return but did it anyway for the love of photography…
"He was fearless in this pursuit, facing life threatening situations on many an occasion. His pics of the xenophobic violence unfolding in Johannesburg last year featured all over the world. He was determined to document all of life events and planned for several international trips this year."
#ShiraazMohamed has reportedly been kidnapped in Syria. Not sure which NGO, is any, he went with. @DIRCO_ZA pic.twitter.com/CebSV0kxfC

— Yusuf Abramjee (@Abramjee) January 14, 2017
#SAveSyria #OperationSA
Mission accomplished. @abramjee and @qariziyaadpatel (WATCH)https://t.co/YSoxY6TNrG pic.twitter.com/vEt2dAWTuR

— Operation SA (@OperationSA1) January 5, 2017
#ShiraazMohamed Kidnapped in Syria, let's pray for he's safe return. Journalists have a right to work! pic.twitter.com/46DecblzcU

— Muhammad Choonara (@muhammad_c) January 14, 2017
#TheArtOfLife: Some of the last photos shared by photojournalist #ShiraazMohamed on Facebook before his kidnapping in #Syria. #sabcnews pic.twitter.com/HmqF7OfC7K

— Jamaine Krige (@jour_maine) January 14, 2017
Dr Imtiaz #Sooliman on the alleged kidnapping of #ShiraazMohamed. FULL INTERVIEW >> https://t.co/ucY7H0sdUh #sabcnews pic.twitter.com/Lx3H6fUZme

— Neo Motloung (@NeoMotloung_) January 14, 2017