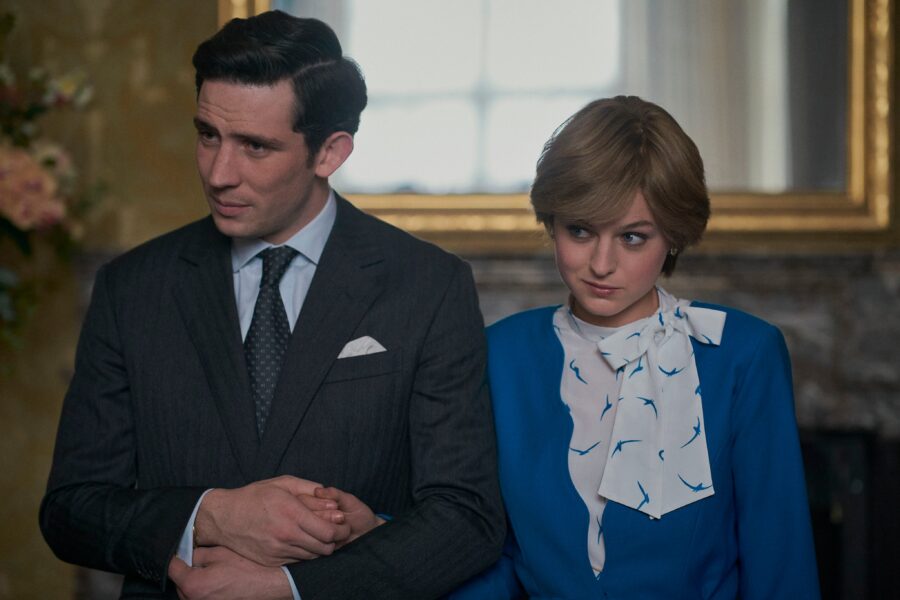 The Crown: Princess Diana Actress Emma Corrin Daughter of South African Expat and Used to Teach in Knysna
Around the world, people will be watching tonight's new season of the popular Netflix series, The Crown… and most are waiting in anticipation to see the actress who plays Princess Diana. Her name is Emma Corrin, and she is the daughter of a South African expat who still (like many expats) shares close ties with […]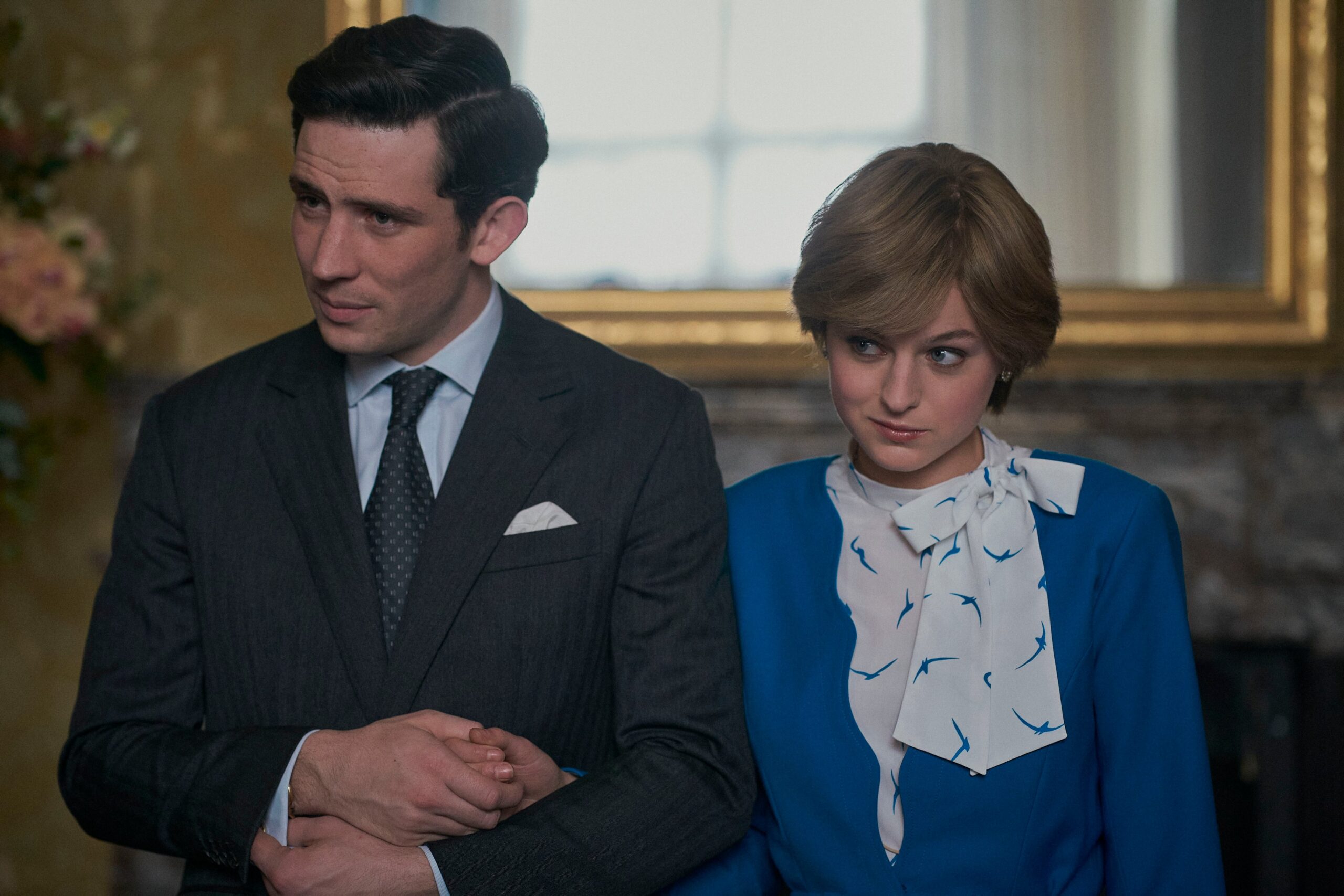 Around the world, people will be watching tonight's new season of the popular Netflix series, The Crown… and most are waiting in anticipation to see the actress who plays Princess Diana. Her name is Emma Corrin, and she is the daughter of a South African expat who still (like many expats) shares close ties with SA.
In fact, during her gap year, Emma volunteered as a teacher at a school in Knysna, in the Western Cape. Her mum is a top child speech therapist, Dr Juliette Corrin, who hails from South Africa.
Twenty-four year old Emma, who has two younger siblings, is about to become a household name around the world playing "the people's princess"… a dream role which the previously unknown actress landed almost by mistake. Watch below as she explains to Olivia Colman (who plays the Queen) how she accidentally got considered for the role after she was employed to read Diana's lines for the other actors who were auditioning for the role of Camilla.
And she reveals how it was in a lovely scene, similar to an engagement, that Josh O'Connnor (who plays Prince Charles) went down (perhaps) on one knee and proposed: "Will you be our Diana?" It came out of nowhere. She says she never expected to audition for the role of Diana.
OK, here's the Olivia Colman/Emma Corrin content you've been waiting for 🥰 pic.twitter.com/W1I62mERvI

— Netflix UK & Ireland (@NetflixUK) November 11, 2020
Tonight viewers will see Emma as Lady Diana Spencer in her early years, when she was working as a nursery school (kindergarten) teacher in Pimlico, London. Coincidentally Emma has a cocker spaniel cross poodle dog named Spencer!
Love streaming? Check out what's new on Showmax this month. (Available for South Africans abroad too!)
Emma reportedly grew up in a £2.5-million home with a swimming pool near Sevenoaks in Kent and attended a private £36,000-a-year Roman Catholic girls' school, Woldingham, in Surrey, before studying Education, English and Drama at Cambridge University. She had only had two minor roles before landing the part of Diana in 2019, which is sure to catapult her into stardom.
The Mirror claims Emma has much in common with Diana: "A glance at Emma's social media accounts shows she is a passionate advocate of many causes – much like the People's Princess. She supports Black Lives Matter, Aids awareness, Bone Cancer Awareness Week and a campaign to "Make white privilege and systematic racism a compulsory part of the British education course". Emma has also spoken about feminism and body image in the fashion industry."
For those who think she bears a resemblance to Lady Diana, Emma told The Hollywood Reporter: "My mom has been told that she looks like Diana and she often has been mistaken for her throughout her life, which is a really weird connection. But I have never had that. I get young Jodie Foster."
World famous composer Andrew Lloyd Webber posted a photo this morning of himself meeting the real Princess Diana on the first of her several visits to The Phantom of the Opera. He said: "She was a great lover of live theatre and I'm looking forward to seeing Emma Corrin's take on 'All I Ask of You' in The Crown."
The Crown returns for its fourth season today. Netflix says: "As the 1970s are drawing to a close, Queen Elizabeth and her family find themselves preoccupied with safeguarding the line of succession by securing an appropriate bride for Prince Charles, who is still unmarried at 30. As the nation begins to feel the impact of divisive policies introduced by Britain's first female Prime Minister Margaret Thatcher (Gillian Anderson from the X-Files), tensions arise between her and the Queen which only grow worse as Thatcher leads the country into the Falklands War, generating conflict within the Commonwealth. While Charles' romance with a young Lady Diana Spencer provides a much-needed fairytale to unite the British people, behind closed doors, the Royal family is becoming increasingly divided."
Written by Peter Morgan, The Crown's fourth season also stars the brilliant Helena Bonham Carter as Princess Margaret, Tobias Menzies as The Duke of Edinburgh, Erin Doherty as Princess Anne, Emerald Fennell as Camilla Parker Bowles, Marion Bailey as the Queen Mother, Georgie Glen as Lady Fermoy, Tom Byrne as Prince Andrew, Angue Imrie as Prince Edward, and Charles Dance as Lord Mountbatten.
ICYMI: DStv and Netflix Partnership
DStv's much-anticipated DStv Explora Ultra has officially launched, ushering in a new world of video entertainment for customers, with more choice and value.
The new Explora Ultra will be available at participating retail stores from next week. The new generation decoder offers customers an enhanced viewing experience and the best available local and international content from DStv and Showmax.
As part of the partnership, the Netflix app will be integrated into the new Explora Ultra to allow DStv customers the option to sign up or sign into their Netflix account to enjoy the Netflix experience. The partnership also grants DStv customers with an Explora Ultra the possibility of adding their Netflix subscription to their monthly DStv bill.
WATCH The other characters discuss The Crown
How will the arrival of Diana Spencer and Margaret Thatcher change the world of The Crown? The show's cast and crew give us a glimpse of the rivalries and relationships that lie ahead in Season Four. pic.twitter.com/Rehfr0S2XG

— The Crown (@TheCrownNetflix) November 12, 2020
WATCH Trailers for The Crown, Season 4 with Emma Corrin as Princess Diana
Bend. Or Break.

Season Four, 15th November. pic.twitter.com/ByqNXfe15Z

— The Crown (@TheCrownNetflix) October 29, 2020
Never underestimate the outsider.

The Crown Season Four. Now Streaming. pic.twitter.com/WI5zzG1J3h

— The Crown (@TheCrownNetflix) November 15, 2020
Love streaming? Check out what's new on Showmax this month. (Available for South Africans abroad too!)