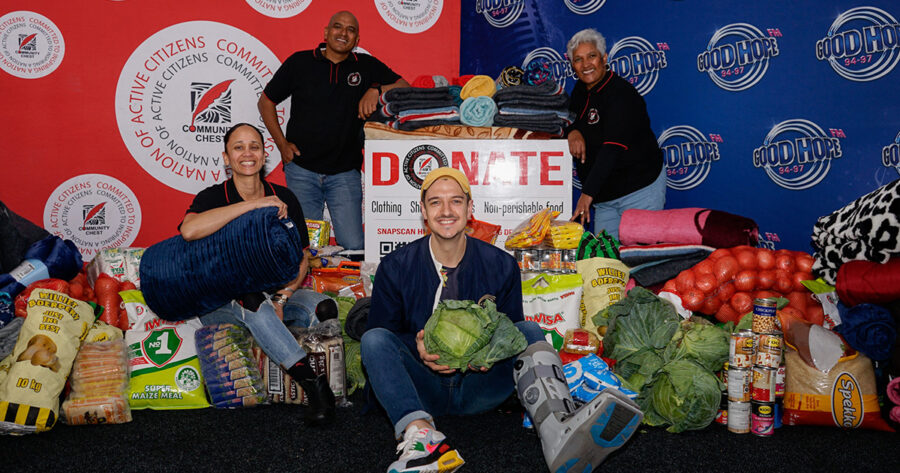 Capetonians Raise R100K in Food, Blankets and Cash for Those in Desperate Need
CAPE TOWN – Good Hope FM launched the Keep Cape Town Warm campaign in partnership with Community Chest at the beginning of June and has raised R100k in food, blankets and cash for people in need this winter. The campaign was met by passionate support from Capetonians who dropped off blankets and non-perishable food at […]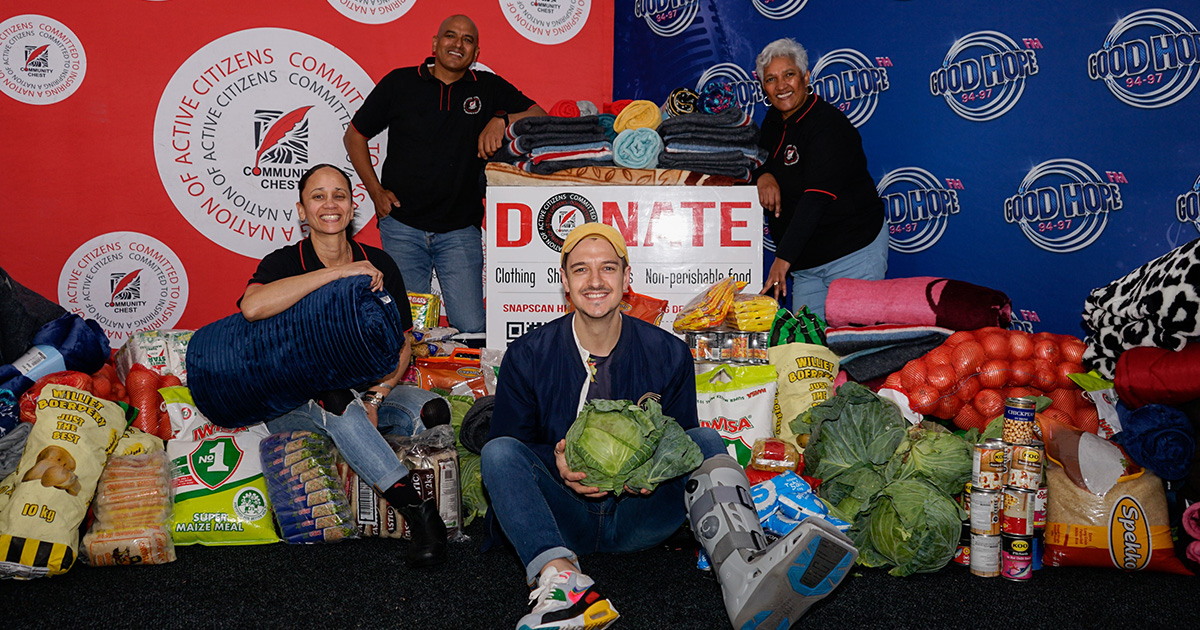 CAPE TOWN – Good Hope FM launched the Keep Cape Town Warm campaign in partnership with Community Chest at the beginning of June and has raised R100k in food, blankets and cash for people in need this winter.
The campaign was met by passionate support from Capetonians who dropped off blankets and non-perishable food at the Good Hope FM studios in Sea Point, as well as at the 8 outside broadcasts held by the station and making donations both via Snapscan and the Community Chest website.
Burger King® South Africa also joined forces with the station at the beginning of July, dedicating 26 of its restaurants across the Western Cape as food and blanket collection points.
Today, during a live broadcast of The Good Hope FM Hit 30 with Danilo Acquisto, held at Community Chest's offices in Bree Street, the station handed over a whopping R70 000 in non-perishable food, over 600 blankets and more than R11 000 in cash, all to the tune of a roaring round of applause.
Community Chest and its network of distributors is already making sure that these resources urgently reach recipients most in need.
"It's truly heartwarming to see how people have supported this phenomenal cause and stepped up to help complete strangers in need," says Good Hope FM Programme Manager, Gerard Muller. "In a world of radio where the focus is always on creating engaging content, playing the hottest songs, having amazing events, setting social media on fire and helping clients to exceed their targets, it's easy to forget that way too many people don't even have access to the most basic necessities… and that those people aren't just nameless faces who are part of the stats. They are someone's mom or dad, someone's child, someone's brother or sister.
"That's why Good Hope FM has made a fundamental commitment that we've never swayed from over many years: Keeping our finger on the pulse of the community we serve, identifying places where the need is greatest and doing whatever is within our power to help. We are deeply grateful to Community Chest, to Burger King® South Africa and our entire listener base for again helping us to make a meaningful, possibly life-saving difference."
For more information, visit www.goodhopefm.co.za.