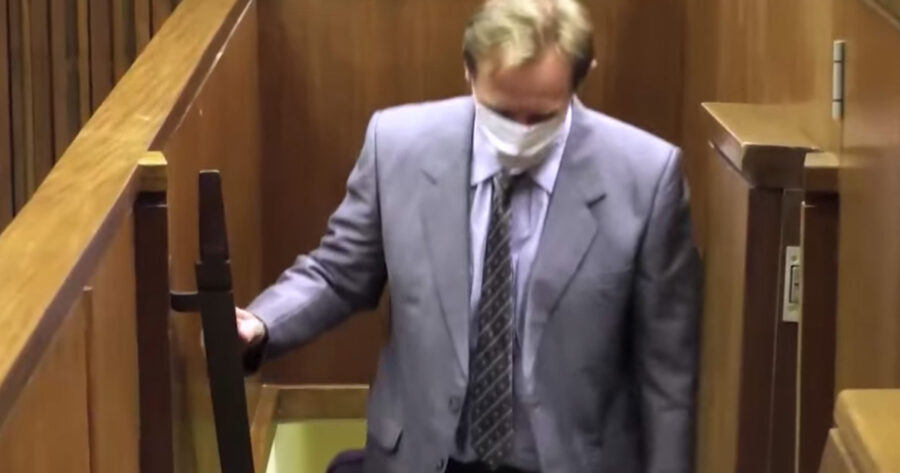 Carte Blanche: Fugitive Gerhard Jansen van Vuuren Extradited from Brazil
If he didn't do it, why did he run? For almost a decade, murder accused Gerhard Jansen van Vuuren evaded capture. Now he's been extradited back from Brazil to face the music. Back from Brazil – Fugitive Gerhard Jansen van Vuuren Extradited In 2014, Carte Blanche told the story of the cold-blooded killing of his […]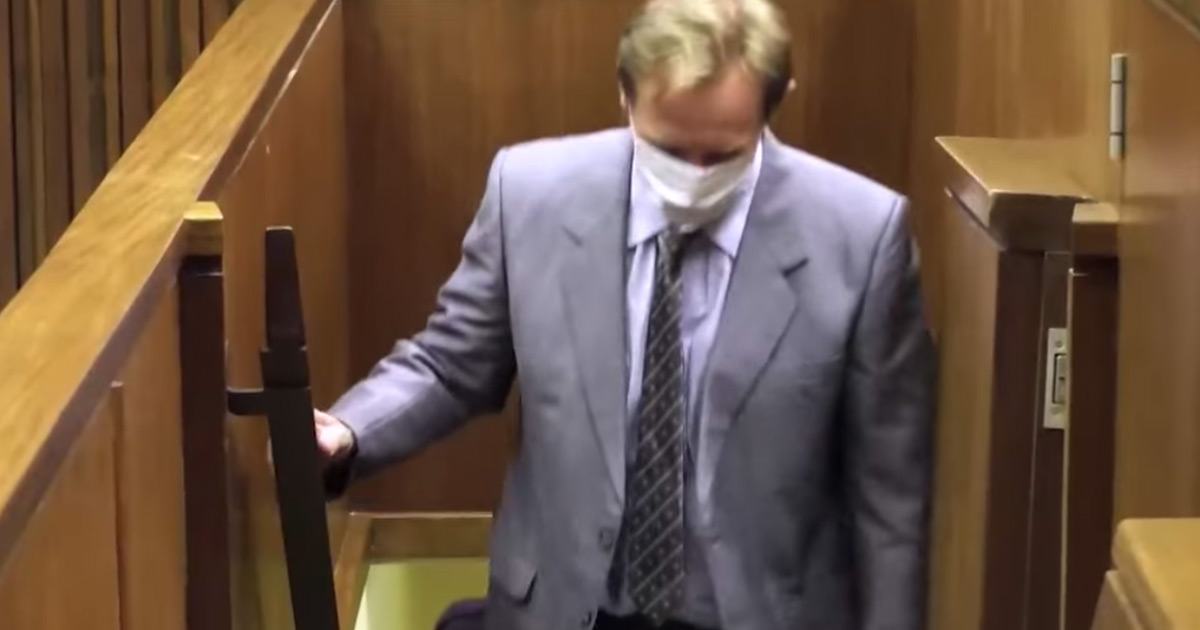 If he didn't do it, why did he run? For almost a decade, murder accused Gerhard Jansen van Vuuren evaded capture. Now he's been extradited back from Brazil to face the music.
Back from Brazil – Fugitive Gerhard Jansen van Vuuren Extradited
In 2014, Carte Blanche told the story of the cold-blooded killing of his ex-girlfriend, 25-year-old Andrea Venter. She had been stalked, held captive, tortured and then brutally killed in full view of security cameras and witnesses at her home. Video footage showed Jansen Van Vuuren trying to slit his own throat as he lay waiting to be apprehended.
The current affairs show recounted how justice seemingly failed the deceased as police ignored her appeals when Jansen van Vuuren violated a protection order, and was released on R15000 bail when his case went on appeal. He pleaded not guilty. But from the prosecutor to the investigating officer, even to Interpol – law enforcement never gave up their relentless pursuit of justice.
This week Carte Blanche recounts the dramatic developments after the accused skipped bail, left the country on a false passport and disappeared in South America.
Presenter Claire Mawisa says: "The last time Carte Blanche spoke to the parents of Andrea Venter, who was murdered by her former partner, was six years ago. When we returned recently to do this update, it was evident that her father had not moved on from that painful incident. He cried throughout the interview, his grief palpable.
"He physically embodied the truth that when law enforcement and the judicial system fail a victim, the entire family remains shattered. Unfortunately, Andrea's mother has since passed away, never having seen the justice her daughter so deserved."
You can watch the show on Sunday 15 November in South Africa on DStv Now or stream it overseas in most countries from Tues 17 November if you're abroad.
(Producer: Kate Barry | Presenter: Claire Mawisa)
Gerhard Jansen van Vuuren: a name that's haunted South Africa's criminal justice system for almost a decade. Now the man has been extradited from #Brazil to face murder charges. @clairemawisa reports this Sunday at 7pm on #CarteBlanche. #Extradition pic.twitter.com/krAfztCaAI

— Carte Blanche (@carteblanchetv) November 12, 2020
Watch the show overseas | Watch in SA on DStv Now  
What Else Is On Carte Blanche This Sunday 15 November:
Digital Disinformation
In a high-stakes virtual life where fresh news and new "likes" can mean power and income, the spreading of vital information that sparks emotion and harnesses a following could be a powerful tool for good. But what if digital manipulation goes over to the dark side and targeted online campaigns bring about real-world hatred, conflict, confusion and harm? Carte Blanche investigates who and what lie behind misdirected hashtags on South African social media, intended to manipulate and exploit users. We analyse disinformation trends and meet the investigators who are unpacking fakes to help identify and combat the damage. (Producer: Julian Sun | Presenter: Masa Kekana)
Watch the show overseas | Watch in SA on DStv Now
Hearts Matter – Eastern Cape Cath Lab
For almost two years, the parents of young patients in desperate need of life-saving heart procedures in the Eastern Cape held their breath as the state catheterization lab in Port Elizabeth stood broken. Now there's a glimmer of hope for hundreds of young cardiac patients in the province and, after relentlessly pursuing the Eastern Cape government to force them to take action, Carte Blanche returns as the Health Department finally steps in to save lives. (Producer: Tarryn Crossman | Presenter: Claire Mawisa)
Watch the show overseas | Watch in SA on DStv Now
FUTURE IMPERFECT
The Great Population Implosion
With improved nutrition and healthcare after the Second World War, projections were that the world's population was set to grow exponentially which would result in an overpopulated earth with enormous food and water shortages. But now demographers are dramatically reassessing that doomsday trajectory. A new study predicts that the earth's population will peak just after mid-century, but then have a jaw-dropping decline by 2100, reshaping society as we know it. From declining fertility rates to better education for women, access to contraception, increased prosperity, economic uncertainty and unaffordable housing, Carte Blanche examines the factors driving the coming population implosion and asks how some countries are meeting the dire need for more people.(Producer: Eugene Botha | Presenter: Derek Watts)
Watch the show overseas | Watch in SA on DStv Now
UNCONVENTIONAL
Comfort Babies
They're one-of-a-kind lifelike dolls made up by artists from precast silicone kits. Their bodies are weighted, painted and named to look and feel just like human infants. Those who make and buy reborn baby dolls at a hefty price say they bring untold joy, acceptance and healing. Spending time with families as they live and love, bath, dress, feed and take their babies on outings, we examine how reborn baby dolls have become surrogate children as they fill the void of childlessness with their placid, always-sweet presence. (Producer: Tarryn Crossman | Presenter: Claire Mawisa)
Watch the show overseas | Watch in SA on DStv Now
To everyone else, they may look like ordinary dolls. But to many women, these lifelike dolls are their children and they love them with all their hearts. That's #CarteBlanche this Sunday at 7pm on @MNet channel 101. pic.twitter.com/IJpL0IqKY6

— Carte Blanche (@carteblanchetv) November 11, 2020
If you're in SA – you can watch Carte Blanche on DStv Now.
If you're overseas – you can watch #CarteBlanche from Tuesdays, and thousands of other popular local South African shows & movies by subscribing to Showmax International now. You can try it FREE for 14 days. 
Carte Blanche is on M-Net & M-Net HD [101], November 15  2020 at 19:00 & again on M-Net Plus 1 [901] at 20:00
***
Please note: Carte Blanche is only available to international Showmax subscribers in Andorra, Australia, Austria, Belgium, Denmark, Finland, France, Germany, Greece, Iceland, Indonesia, Ireland, Italy, Liechtenstein, Luxembourg, Malta, Monaco, Netherlands, New Zealand, Norway, Portugal, San Marino, Spain, Sweden, Switzerland, United Kingdom. Not all titles are available in all territories. Showmax brings you the best South African series and movies, from the classics to the latest releases, from complete box sets to kids' favourites.