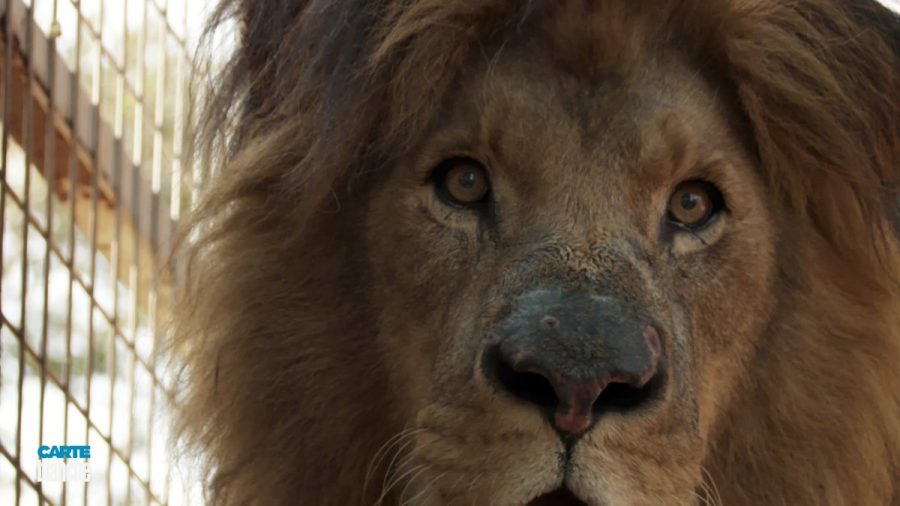 CARTE BLANCHE This Week: Lion With Skin Cancer Treated in Human Hospital, and More
Carte Blanche investigates water outages in Ugu KZN, a lion who has skin cancer, how job seekers are being scammed and more this Sunday 2 June 2019, in South Africa; and available to stream from Tues 4 June for South Africans abroad in many countries. Chaos the Lion His name is Chaos, a 16-year-old full-grown, […]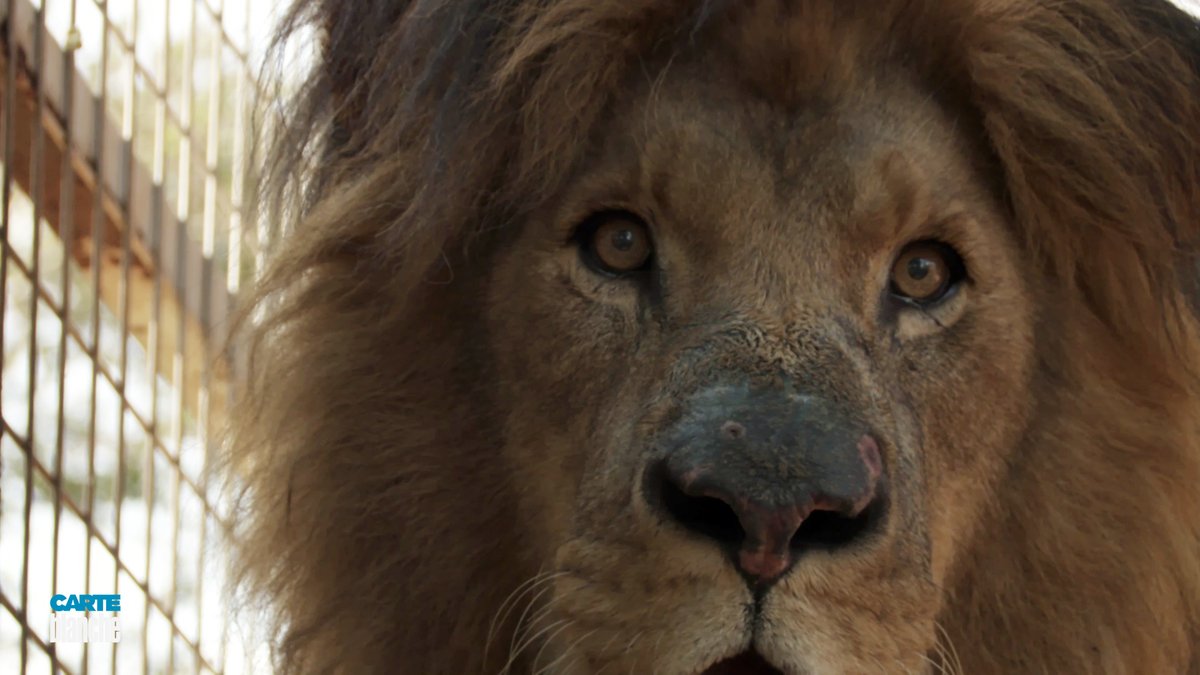 Carte Blanche investigates water outages in Ugu KZN, a lion who has skin cancer, how job seekers are being scammed and more this Sunday 2 June 2019, in South Africa; and available to stream from Tues 4 June for South Africans abroad in many countries.
His name is Chaos, a 16-year-old full-grown, hand-reared lion with skin cancer. Now, in a first for South Africa, he's undergoing controversial lifesaving radiation treatment – at a private hospital for humans in Pretoria!
The skin cancer sore can be clearly seen on Chaos' nose (in the pic above).
Derek Watts joins the medical team in the radiation department as Carte Blanche goes behind the scenes with the king of the jungle taking centre stage in the oncology unit. (Producer: Sasha Schwendenwein; Presenter: Derek Watts)
Watch the show overseas | Watch in SA on DStv Now
A hand-reared lion undergoes controversial life-saving radiation treatment for #cancer at a private hospital to save its life. @DerekWatts joins the medical team in the radiation unit. That's #CarteBlanche this Sunday at 7pm on @MNet. pic.twitter.com/9EtGcInDbx

— Carte Blanche (@carteblanchetv) May 29, 2019
Also on Carte Blanche this week (Sunday 2 June 2019):
For the last four years, Carte Blanche has received escalating complaints of persistent and prolonged water outages in the district of Ugu, stretching from Scottburgh next to Durban for over a 100km south along the KwaZulu-Natal coastline – a prime beach holiday destination. With complaints of salty and brown water or no water coming through the taps in their homes, residents at their wits' end are engaged in a social media war with their municipality. We examine what lies behind the municipality's apparent inability to cater for the region's growing water demands. (Producer: Stenette Grosskopf; Presenter: Claire Mawisa)  
Watch the show overseas | Watch in SA on DStv Now
The battle lines have been drawn – the United States on one end and China on the other. Last week US president Donald Trump signed an executive order banning American companies from doing business with the Chinese tech company Huawei. Now companies like Google and Intel have less than 90 days to sever ties with the cellphone giant. But as the African proverb goes "when elephants fight, it is the grass that suffers" – could South Africa, a BRICS partner, become collateral damage in the escalating trade war between the world's two largest economies? (Producer: Julian Sun; Presenter: Devi Sankaree Govender) 
Watch the show overseas | Watch in SA on DStv Now
No matric certificate and no job experience? No problem. By paying just a small fee and attending workshops for a week, you can secure a certified qualification and guaranteed employment from one of South Africa's top financial institutions. Well, at least that's the promise from one so-called recruitment agency in Johannesburg, which preys on desperate job-seekers, raking in millions in the process. Carte Blanche goes undercover to expose these scammers. (Producer: Ntokozo Miya; Presenter: Macfarlane Moleli)
Watch the show overseas | Watch in SA on DStv Now
With staff and suppliers unpaid, a Cape Town radio station recently went off air when investors who felt they had been duped into parting with R100,000 for the running of the station, decided to take matters into their own hands and confiscate the transmitters from a mountain top outside the city. Carte Blanche investigates the new instalment in the story of a serial conman we've exposed twice before for running a property Ponzi scheme and leaving students stranded in Thailand – and we ask what will it take to end the trail of destruction? (Producer: Michael Duffett; Presenter: Derek Watts)
Watch the show overseas | Watch in SA on DStv Now
For six years, an unregistered recruiter raked in millions of rands promising unemployed people jobs that don't exist. We go undercover. That's @macmoleli on #CarteBlanche this Sunday at 7pm on @MNet channel 101. pic.twitter.com/U7gxr9RlPG

— Carte Blanche (@carteblanchetv) May 29, 2019
If you're in SA – you can watch Carte Blanche on DStv Now. If you're overseas: you can watch #CarteBlanche and thousands of other popular local South African shows & movies by subscribing to Showmax International now. You can try it FREE for 14 days. 
***
Please note: Carte Blanche is only available to international Showmax subscribers in Andorra, Australia, Austria, Belgium, Denmark, Finland, France, Germany, Greece, Iceland, Indonesia, Ireland, Italy, Liechtenstein, Luxembourg, Malta, Monaco, Netherlands, New Zealand, Norway, Portugal, San Marino, Spain, Sweden, Switzerland, United Kingdom. Not all titles are available in all territories. Showmax brings you the best South African series and movies, from the classics to the latest releases, from complete box sets to kids' favourites.