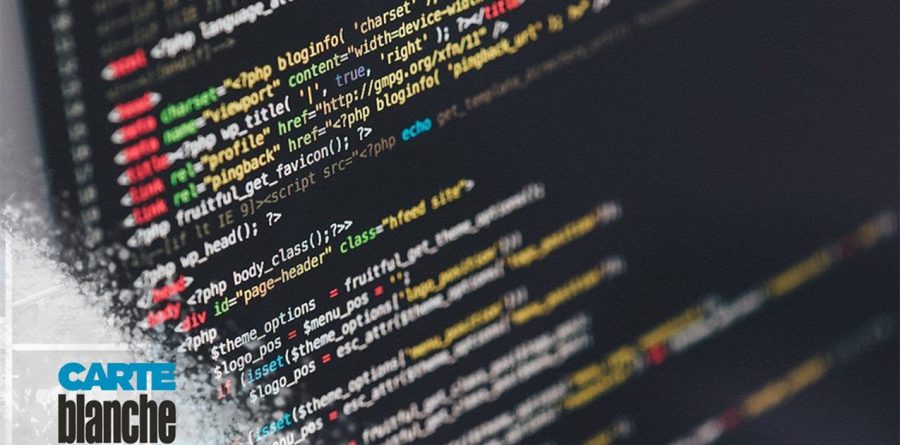 Chatbot has arrived. Carte Blanche puts it to a test
Here's what's coming up on Carte Blanche this week. You can watch the show on Sunday 5 March in South Africa on DStv Now OR stream it overseas in most countries on Showmax from Tuesday 7 March if you're abroad. The Future's Here and it Wants to Chat Conventional wisdom would say "fear the robots". But as […]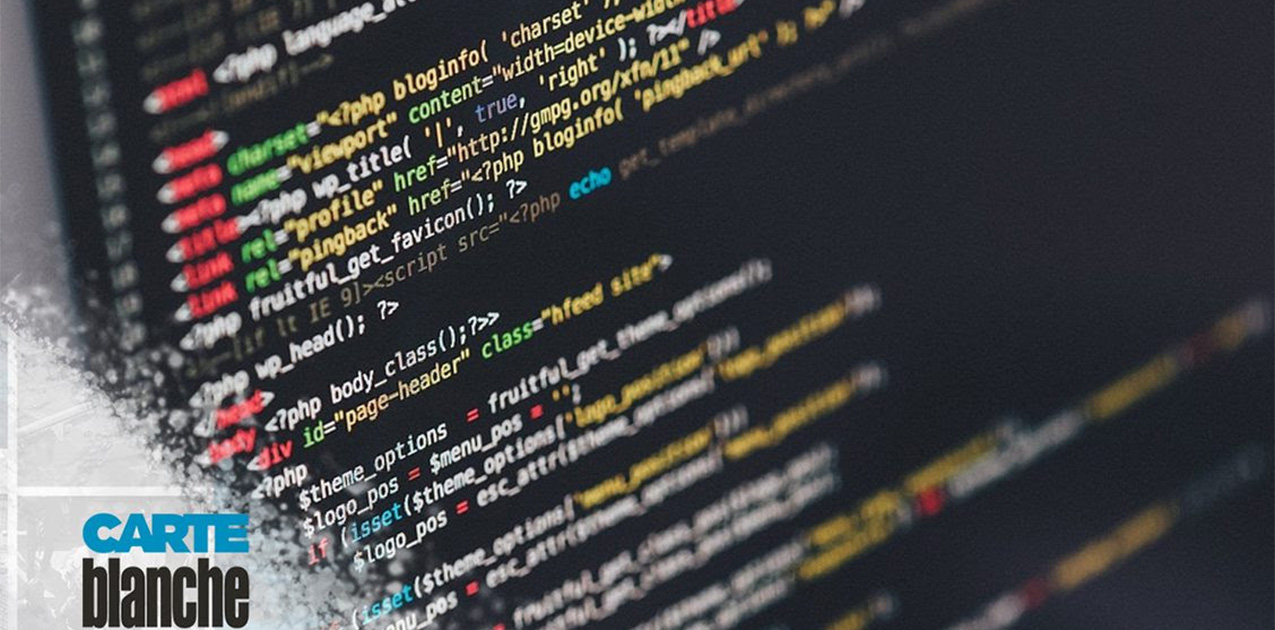 Here's what's coming up on Carte Blanche this week. You can watch the show on Sunday 5 March in South Africa on DStv Now OR stream it overseas in most countries on Showmax from Tuesday 7 March if you're abroad.
Conventional wisdom would say "fear the robots". But as the world begins to embrace self-driving cars, robotic surgery and online banking, artificial intelligence (AI) is transforming life as we know it.  Now, ChatGPT, the first AI chatbot you can have conversations with, is placing the sum of human knowledge and creativity right at our fingertips.  Fast, accurate and at times even terrifying, ChatGPT has the capability to process most complex problems, in any language, and provide users with detailed analysis and solutions. It's progress on a grand scale, but could it make people redundant? Carte Blanche puts it to the test. (Producer: Hein Kaiser | Presenter: Xola Ntshinga)
Watch the show overseas | Watch in SA on DStv Now
Also on Carte Blanche this Sunday 5 March
"Once, while covering a taxi protest, I found myself on one of dozens of minibuses driving at snail's pace down the N1. Midway through a live radio crossing, the drivers stopped, disembarked and, in a show of urinary unity, collectively relieved themselves on the highway. Judging by what's been happening in Cape Town, some taxi protests remain just as unedifying but far less imaginative." – John Webb, Executive Producer
It was a controversial show of force by some of Cape Town's most powerful taxi bosses: Children's education held to ransom as they demanded a slice of the Western Cape's multi-million-rand transport tenders. In February, thousands of pupils were left stranded as taxis blockaded Khayelitsha, preventing the ferrying of children to school by parents and other forms of scholar transport. Is this a symptom of a larger malaise taking over South Africa, where powerful interests use intimidation and the threat of violence to grab tenders awarded to others? (Producer: Marion Edmunds | Presenter: Macfarlane Moleli)
Watch the show overseas | Watch in SA on DStv Now
https://youtu.be/K67zKcfmFrQ
It was a Tuesday evening like any other; Matri and Nicholas Molver came home to their flat in Durban and spent a quiet evening together before going to bed. But they never woke up. Hours earlier, in the flat next door a man claiming to be a pest control operator had fumigated the flat against wood borer. But no one in the complex had been warned. An investigation found that a dangerous poison, one used to kill rats in grain silos, had been spread throughout the flat. Not registered for use in indoor fumigation, the consequences were deadly. Months later, the victims' family wants justice.(Producer: Carol Albertyn Christie | Presenter: Masa Kekana | Research: Sasha Schwendenwein)
Watch the show overseas | Watch in SA on DStv Now
https://youtu.be/gno1aBMX-00
In Southern Africa, rhinos have been poached to near extinction, slaughtered for their horns. But in Zimbabwe, rhinos are making a comeback thanks to the dedication of one wildlife sanctuary's elite anti-poaching team. Trained like soldiers and dedicated to the protection of these animals, they face down highly organised and armed criminal gangs, refusing to be deterred from their ultimate objective – saving rhinos from extinction. (Producer: ABC Australia)
Watch the show overseas | Watch in SA on DStv Now
https://youtu.be/CC_EVJ8zl18
They may lack the roar of Formula One race engines, but they still pack a punch. Touted as the future of F1 racing, Formula E racing cars are fuelled by electricity and, since 2014, support for the sport has been growing rapidly. Last week, these cars went head-to-head on the streets of Cape Town. Still a distant second to F1 in terms of support and sponsorship, Formula E is nonetheless cementing its place in motor racing. Carte Blanche takes you inside the paddock for a unique racing experience in a championship that's set to electrify the world. (Producer: Sinethemba Nogude | Presenter: Derek Watts)
Watch the show overseas | Watch in SA on DStv Now
https://youtu.be/5meCgm2XBIA
CARTE BLANCHE: THE PODCAST
Of Budgets and Bombshells
From the big Budget 2023 takeaways, to de Ruyter's early exit at Eskom, to Gauteng Premier Panyaza Lesufi's lofty promises. That and so much more in this week's The WholeWeek Wrap with Daily Maverick featuring Ray Mahlaka and Siniketiwe Hlanze.
Sex, Lies & Prison Bars
It's an audacious scam. In fact, we won't blame you if you almost admire the sheer brilliance that goes into this racket. But for the victims involved, there's a lot at stake as individuals masquerading as police officers threaten them with arrest for crimes they didn't commit. But wait until you see where this scam is being run from…
PICKS OF THE WEEK
Fleeing the Damned
Without ample warning, several sluice gates at the Vaal Dam were opened, releasing millions of litres of water downstream. Now, with some homes destroyed by the inevitable flooding, residents want answers.
Air Tales
When a South African Airways Airbus A340-600 landed in Johannesburg from Accra, Ghana on 15 April last year, all was not as it seemed. During the flight, the plane's engines started surging – an unusual occurrence for any aircraft as it may suggest contaminated fuel and demands urgent action from the flight crew. Alarmingly, though, the flight's commander chose to continue flying back to O.R. Tambo International Airport… It was the third in a series of four recent incidents involving SAA. But, while other airlines have been grounded over safety concerns, the Civil Aviation Authority (CAA) – mandated with regulating our airspace – has taken no action against the national carrier. Our probe uncovers evidence that all is not well at the CAA, undermining our country's reputation for sterling air safety.
@OfficialSACAA after seeing the @carteblanchetv program, wow so much for being an organization which is suppose to be beyond reproach, #ShameOnYou

— Mark Trudgeon (@Kuwarii) February 28, 2023
If you're overseas – you can watch #CarteBlanche from Tuesdays, and thousands of other popular local South African shows & movies by subscribing to Showmax International now. You can try it FREE for 14 days. 
Find full episodes of Carte Blanche on DStv Catch Up.
Carte Blanche is on M-Net & M-Net HD [101], 5 March 2023 at 19:00 & again on M-Net Plus 1 [901] at 20:00
***
Please note: Carte Blanche is only available to international Showmax subscribers in Andorra, Australia, Austria, Belgium, Denmark, Finland, France, Germany, Greece, Iceland, Indonesia, Ireland, Italy, Liechtenstein, Luxembourg, Malta, Monaco, Netherlands, New Zealand, Norway, Portugal, San Marino, Spain, Sweden, Switzerland, United Kingdom. Not all titles are available in all territories. Showmax brings you the best South African series and movies, from the classics to the latest releases, from complete box sets to kids' favourites.