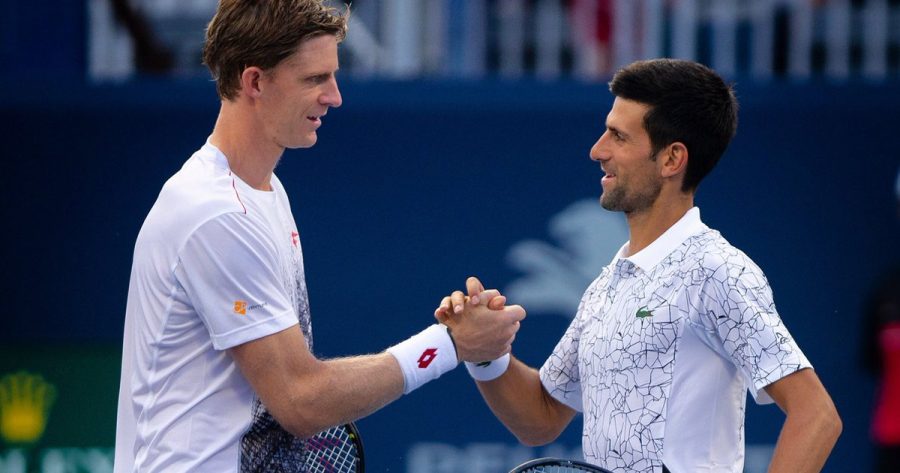 Anderson and Djokovic Knocked Out BUT South Africans Still Shine in Canada
South African expat Kevin Anderson (32) and Novak Djokovic (31) have been knocked out of the Men's Doubles tournament in Canada… but Anderson remains at the Rogers Cup, as he blasted his way into the Singles semi-finals in Montreal earlier today. Anderson tweeted after the pair's loss in the quarter-finals tonight: "It was an honour […]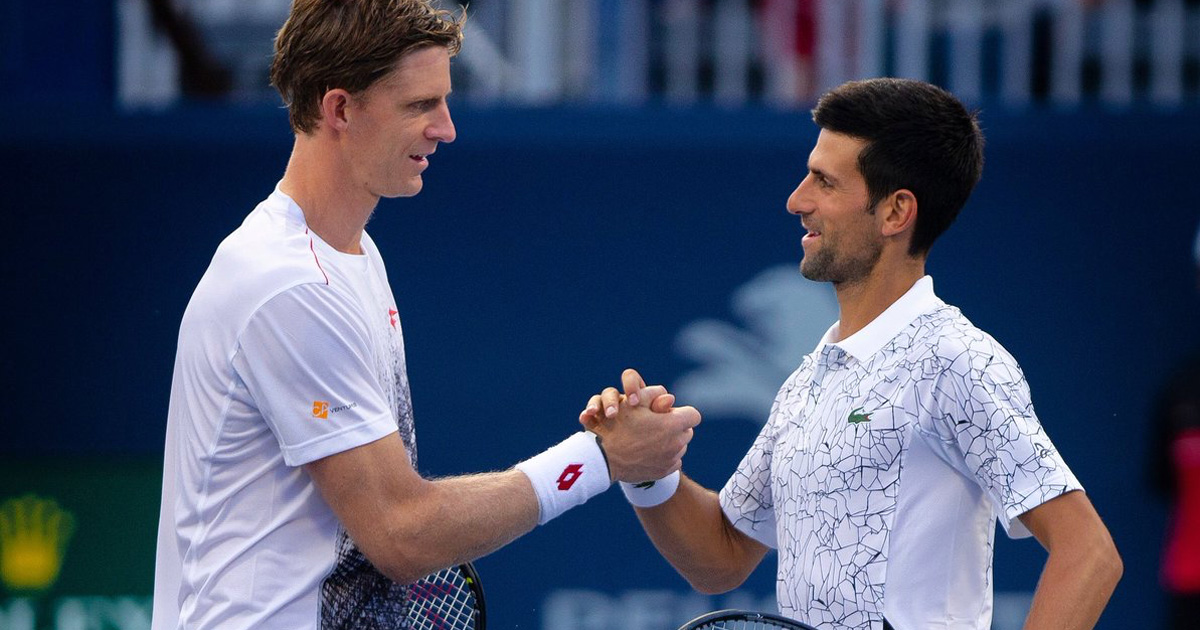 South African expat Kevin Anderson (32) and Novak Djokovic (31) have been knocked out of the Men's Doubles tournament in Canada… but Anderson remains at the Rogers Cup, as he blasted his way into the Singles semi-finals in Montreal earlier today.
Anderson tweeted after the pair's loss in the quarter-finals tonight: "It was an honour to play with you this week, @DjokerNole! ? Hope we can have #Djokerson on court again in the future ?"
The power duo lost to Nikola Mektic and Alexander Peya after two painfully close sets of 7-5 7-5.
The bro-mance between the South African expat and the Serb – who were rivals in the Wimbledon finals just last month – has been awesome for tennis fans to watch, marking the first time Djokovic and Anderson have played together.
Djokovic – who beat Anderson in the Wimbledon Final – was knocked out of the Rogers Cup Singles tournament this week in a shock match against Greek teen Stefanos Tsitsipas. If Tsitsipas wins his next match, he'll play Anderson next.
Anderson may have lost the doubles today, but he shone in his singles match against Grigor Dimitrov, winning 6-2, 6-2 . Rogers Cup called it Anderson's best match of the competition.
Fellow South African Raven Klaasen also sailed through to the Doubles semi-finals, with partner Michael Venus. They won in straight sets (7-6, 6-4), beating the tournament's fourth seeds – Mike Bryan and Jack Sock… in what was a great revenge for the duo who lost out to Bryan and Sock in the Wimbledon Men's Doubles Final last month!
It was an honour to play with you this week, @DjokerNole! 🙏 Hope we can have #Djokerson on court again in the future 😊 pic.twitter.com/988p98M7og

— Kevin Anderson (@KAndersonATP) August 10, 2018
Ladies and gentlemen, our first semifinalist: @KAndersonATP.

Anderson plays his best match of the tournament, defeating Dimitrov 6-2, 6-2. #RogersCup pic.twitter.com/iIiEiPLxck

— National Bank Open (@NBOtoronto) August 10, 2018
Semis! Thanks for all your support… pumped to keep going 💪 #RogersCup pic.twitter.com/Pvew9w75Pl

— Kevin Anderson (@KAndersonATP) August 10, 2018