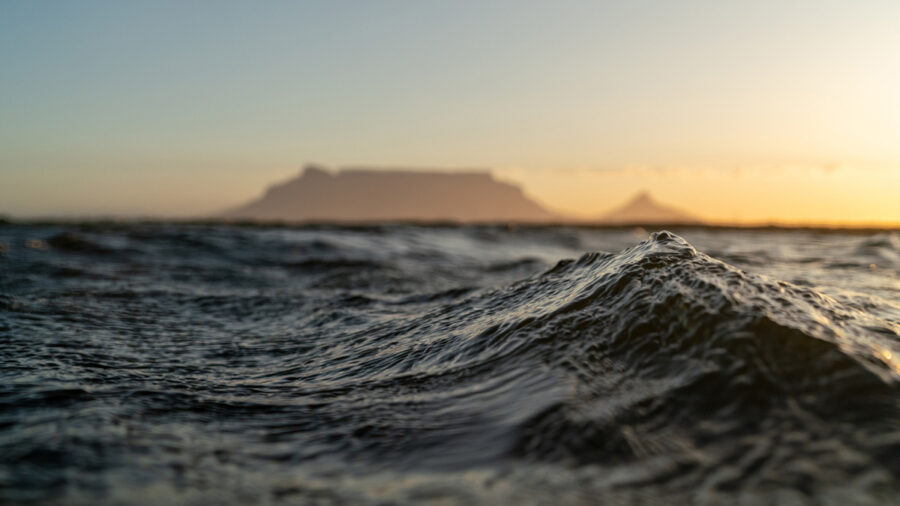 NSRI issues National Safety Alert for storm with gale force winds and flooding expected
The NSRI says: "Stay inside. Don't drive. Don't launch to go to sea… Watch out for each other."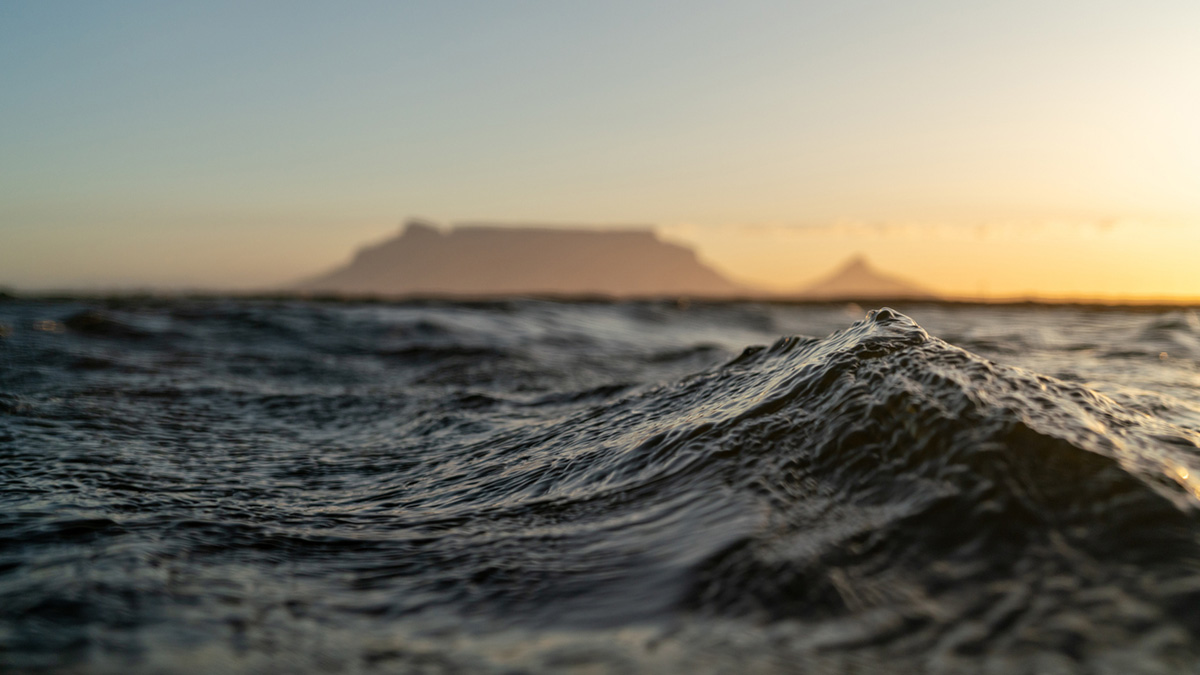 Following forecasts of gale force winds and rough sea conditions around the Western and Eastern Cape coastlines, and extending beyond, the NSRI have issued a national safety alert, appealing to seafarers and members of the public to be cautious.
The South African Weather Services (SAWS) has warned that "South Africans may experience another significant storm system over the weekend, and early next week, following the damaging coastal storm surge and wind events of the past week."
The latest storm is expected to begin tonight (Saturday 23 Sep). SAWS said:
"A cut-off low-pressure system (the equatorward displacement of a low-pressure system at high altitudes) is expected to develop along the west coast of South Africa from Saturday night (23 September). Cut-off lows are notorious for causing widespread severe weather such as flooding, heavy rainfall, and severe thunderstorms. Widespread showers and thundershowers can be expected across western, central, and southern South Africa, particularly from Sunday onwards."
The NSRI said on Saturday:
"We are appealing to the public to follow SAWS weather warnings and updated weather forecasts.

"Don't deliberately get into harms way.

"While some areas appear not be affected, those in affected areas NSRI are appealing for safety.
Stay inside. Don't drive. Don't launch to go to sea unless you absolutely have to. Be cautious and be safety minded. 

"Watch out for each other."
The National Sea Rescue Institute (NSRI) said seafarers should wear their life jackets while at sea. The charity organisation also appealed to coastal hikers, shoreline anglers, paddlers, sailboarders, surfers and bathers to rather stay away from rough seas and be safety conscious.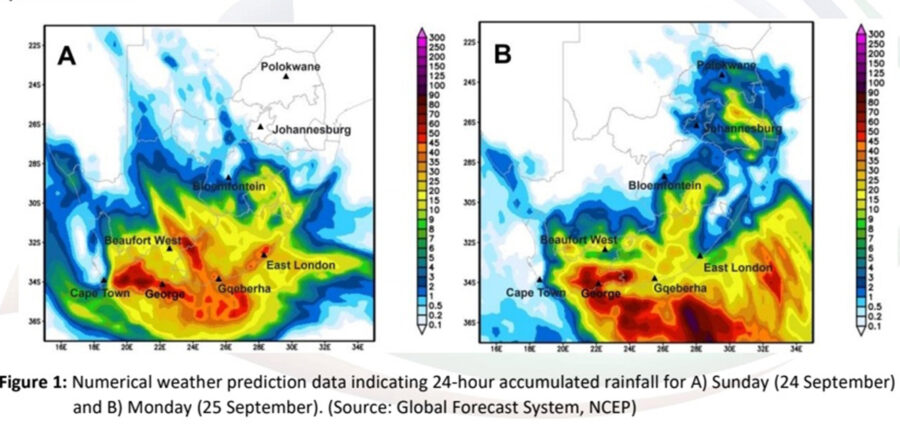 A 21-year-old man went missing after being caught in a rip tide in popular holiday destination, Camps Bay, in Cape Town on Friday.
During last weekend's spring tide, a Bloemfontein woman tragically died after being swept off her feet in a parking area by large waves in George.
The storm of the past week brought welcome swells to Jeffrey's Bay in the Eastern Cape, but also extensive damage to the boardwalk:
Cape Town was also affected by the strong winds and storm surge of the past week:
Sources include SAWS and NSRI