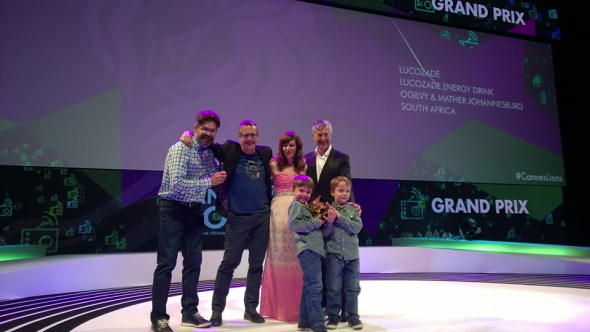 Ogilvy & Mather Johannesburg Win First Cannes Grand Prix for Ogilvy & Mather SA
Congratulations Ogilvy & Mather Johannesburg for winning Ogilvy & Mather South Africa's first ever Grand Prix at Cannes in the Radio Lions! The advertising agency won the award for its Lucozade campaign. The campaign – "Give Me Strength" – features a series of light-hearted radio ads called 'Teleconference', 'Kids Party' and 'Enrique Concert'. The ads […]

Congratulations Ogilvy & Mather Johannesburg for winning Ogilvy & Mather South Africa's first ever Grand Prix at Cannes in the Radio Lions!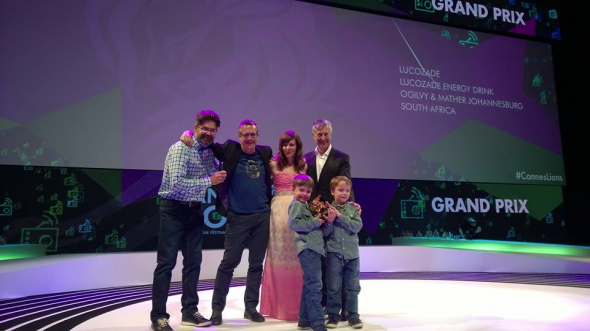 The advertising agency won the award for its Lucozade campaign.
The campaign – "Give Me Strength" – features a series of light-hearted radio ads called 'Teleconference', 'Kids Party' and 'Enrique Concert'. The ads highlight the rejuvenating effect of Lucozade during those challenging "give me strength" moments we all go through!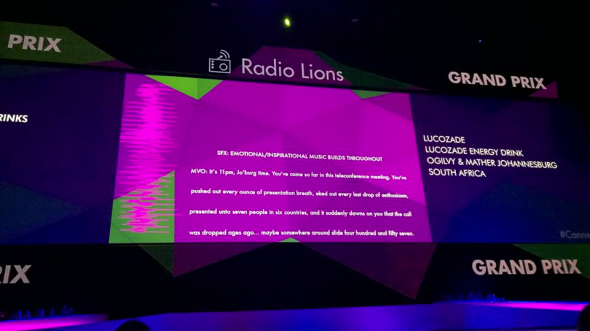 This was the third day of the annual Cannes Lions Festival 2014, and the second Grand Prix that Ogilvy & Mather Johannesburg have won this week. They have also won another five Gold Lions in the Radio, Cyber and Design categories.
The Cannes Lions International Festival of Creativity runs from 15-21 June, and is attended by 12,000 people from 92 countries! This creative  group gathers in the South of France, where the Festival is held at the same venue as the more famous Cannes Film Festival, to network and listen to inspirational speakers. "Lions" are awarded to the best work in brand communications across all media platforms.