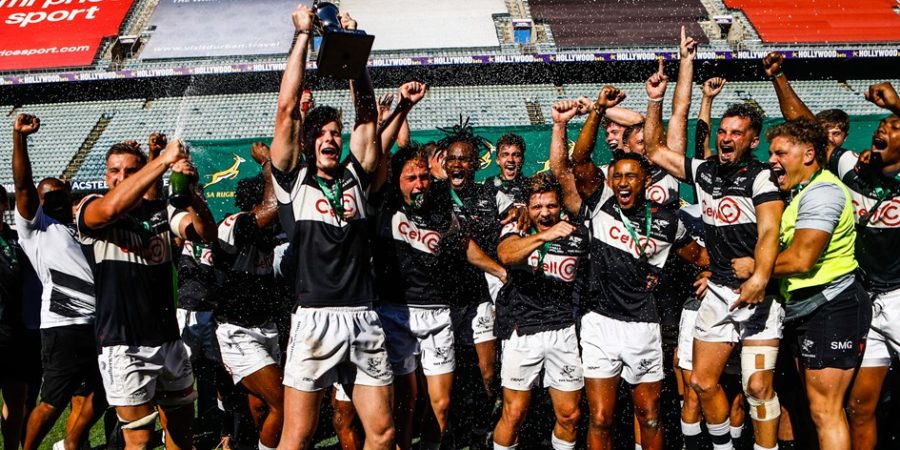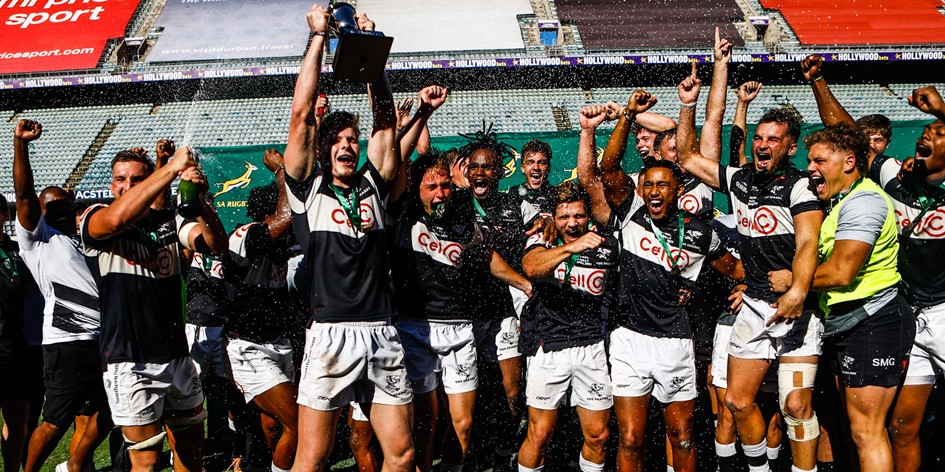 Sharks WIN SA Rugby U20 Cup
The Cell C Sharks capped an unbeaten season when they won the SA Rugby Under-20 Cup title in style, winning a tense final by 32-29 against 2022 champions, the Vodacom Bulls, in Durban on Thursday. In winning the title, the Durbanites became the third different champion of the SA Rugby U20 Cup competition in as […]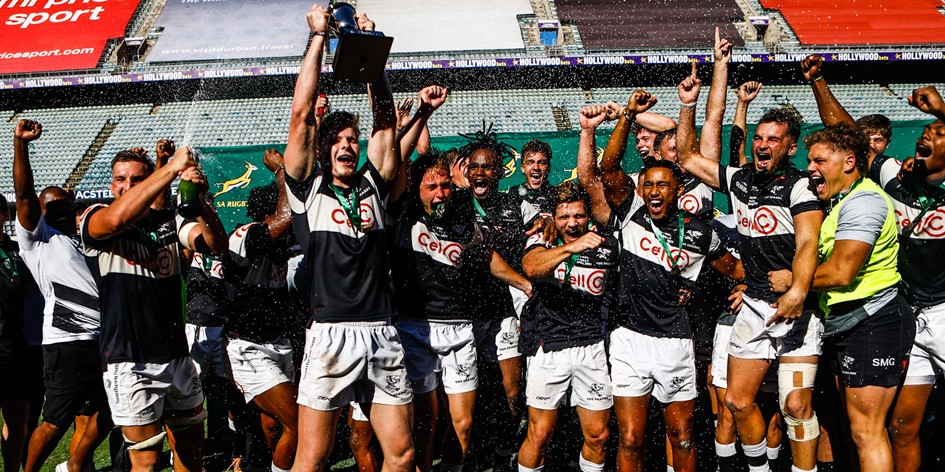 The Cell C Sharks capped an unbeaten season when they won the SA Rugby Under-20 Cup title in style, winning a tense final by 32-29 against 2022 champions, the Vodacom Bulls, in Durban on Thursday.
In winning the title, the Durbanites became the third different champion of the SA Rugby U20 Cup competition in as many years, following on the team from Pretoria, and 2021 winners the Lions.
Both sides scored four tries apiece in the final, but Cell C Sharks flyhalf Jean Smith, who has been included in the 2023 SA Rugby Academy, had the better of the kickers, succeeding with three conversions and two penalty goals to give his side the edge on the scoreboard.
The hosts, whose only blot on the season was a draw with the Lions, led by 22-14 at the break and had to withstand a serious fightback from the Vodacom Bulls.
Smith finished the season as the top points' scorer with 82, followed by the Lions' Sam Francis (65) and Imad Khan of DHL Western Province (39).
The two starting hookers in the final, the Cell C Sharks' Bryce Calvert and the Vodacom Bulls' Juann Else, both of whom also scored in the decider, scored the most five-pointers in 2023, along with DHL WP's Paul de Villiers (flanker).
Scorers:
Cell C Sharks 32 (22) – Tries: Bryce Calvert, Jannes Potgieter, Ryan Manuel, Michael Koch. Conversions: Jean Smith (3). Penalty goals: Smith (2).
Vodacom Bulls 29 (14) – Tries: Juann Else, Corne Beets, Abulele Ndabambi, Adrian Jacobs. Conversions: Regan Izaks (3). Penalty goal: Izaks.
P.S. Don't miss the 2023 Currie Cup match tonight (7 April) between the Cell C Sharks and Airlink Pumas at Hollywoodbets Kings Park. Kick off is at 19h05.
POV: YOU JUST SECURED THE SA RUGBY U20 CUP 🏆#FearTheFin #SharksU20 pic.twitter.com/f4SxDAZ2mQ

— The Sharks (@SharksRugby) April 6, 2023
SA RUGBY U20 CUP CHAMPIONS 🏆#FearTheFin #SharksU20 pic.twitter.com/oBzW3rkwgo

— The Sharks (@SharksRugby) April 6, 2023
Source: SARugby