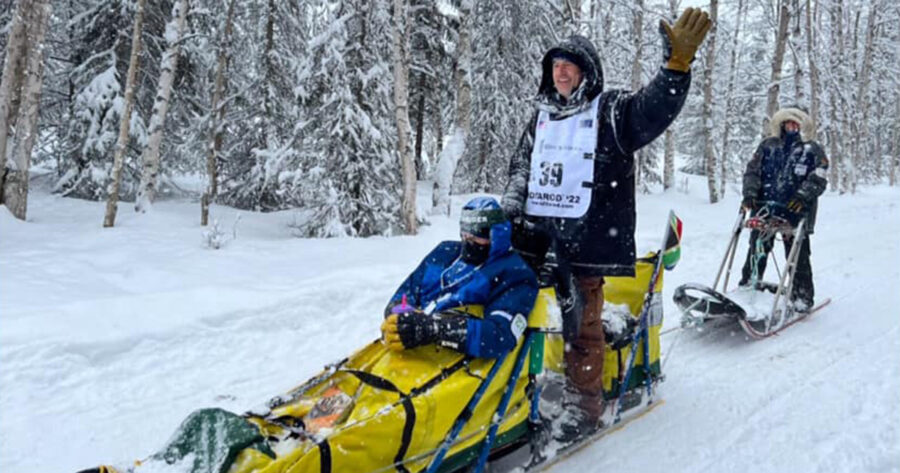 South African Makes History Competing in Famous Iditarod Dog Sled Race in Alaska
South African musher (dog sled driver) Gerhardt Thiart is currently making history as the first South African to ever qualify and compete in the iconic and extremely challenging Iditarod, the annual long-distance trail sled dog race from Anchorage to Nome, which takes place each March over the course of a week, in thick snow in […]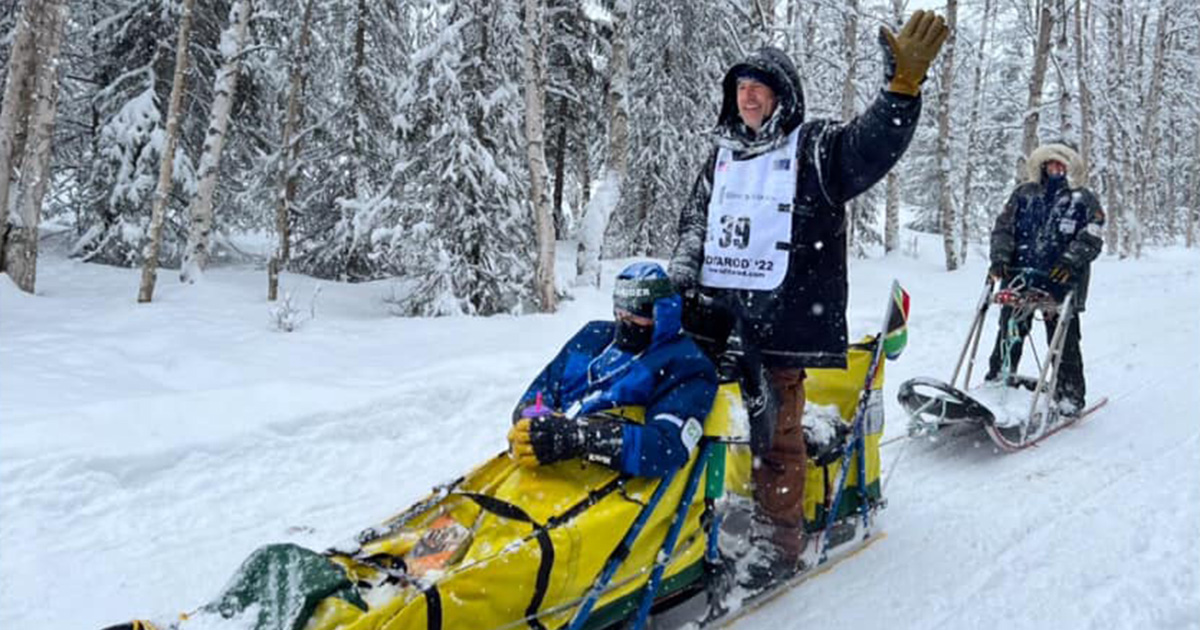 South African musher (dog sled driver) Gerhardt Thiart is currently making history as the first South African to ever qualify and compete in the iconic and extremely challenging Iditarod, the annual long-distance trail sled dog race from Anchorage to Nome, which takes place each March over the course of a week, in thick snow in Alaska, USA. It's known as one of the toughest races in the world, and this has been on Gerhardt and his wife AJ's bucket-list for over 20 years since they first saw a DVD of the Iditarod.
The ceremonial start of the race was last Saturday (5 March) in Anchorage, with the official start taking place on Sunday (6 March) in Willow (watch Gerhardt taking off in a video below). The winner is expected to reach Nome by Monday (14 March).
Gerhardt's participation is the culmination of a dream that he and AJ, and their best friends – Natalie and Andre van der Merwe – have shared for over two decades since they first met 22 years ago, far away from Alaska, back in sunny South Africa.
Natalie told SAPeople: "We were their mentors and got them started in this sport in South Africa – on dirt farm roads running on wheeled scooters and carts. We all had the same dream and emigrated to USA within 6 months of each other (about 12 years ago). We settled in different states doing the identical job (working at a sled dog kennel) and became USA Permanent Residents within 3 months of each other.
"So our journey has been the same from the start. There can only be ONE musher, ONE team on the Iditarod trail but the musher and his team can only undertake this awesome adventure with the support of his wife, many sponsors, friends and family.
"We are proud to support our best friend in achieving his dream – both through our small company – CTC Dog Gear USA as a corporate sponsor, as well as via individual sponsorships.
"Proud does not begin to begin to explain how we feel watching our friend travel the Iditarod trail… making history as the first South African to ever do so." And in true South African fashion, Gerhardt was snapped tucking into his stash of biltong before he set off on the race of his dreams.
"Yep – he had biltong at the start – not sure he still has it at this point… LOL!" Natalie said on Sunday.
She added: "Gerhardt and AJ have worked so hard to realize their dream – all credit to them for their hard work, sacrifice and determination." 
The distance travelled each day of the race depends on each team. Gerhardt is travelling checkpoint to checkpoint as he is running a yearling team, so he's making sure that their first long-distance race is a positive experience with an equal amount of run and rest, explains Natalie.
And throughout the race, Gerhardt's proud South African roots can be seen with the SA flag flying on his yellow and gold sled! As a former lieutenant in the SADF, Gerhardt is dedicating his rookie run to honour, support and raise awareness to the needs of US veterans.
Follow Gerhardt Thiart's progress, Iditarod:
WATCH Gerhardt Thiart at the Start of the Race, Willow