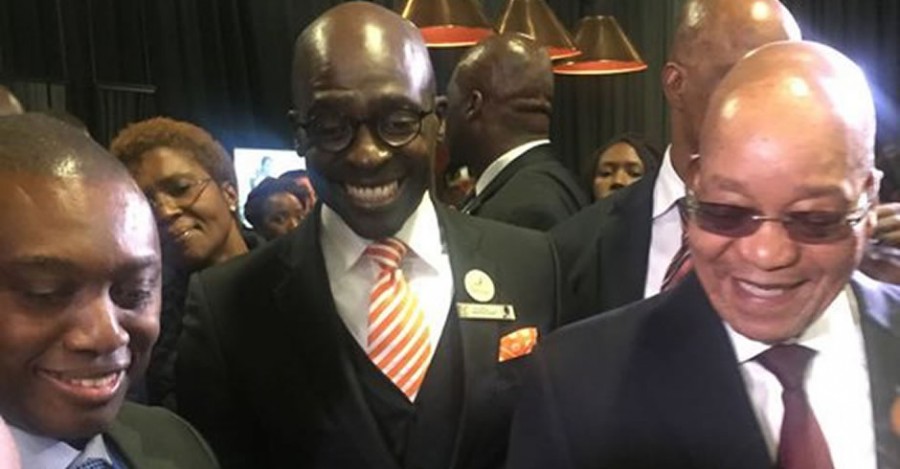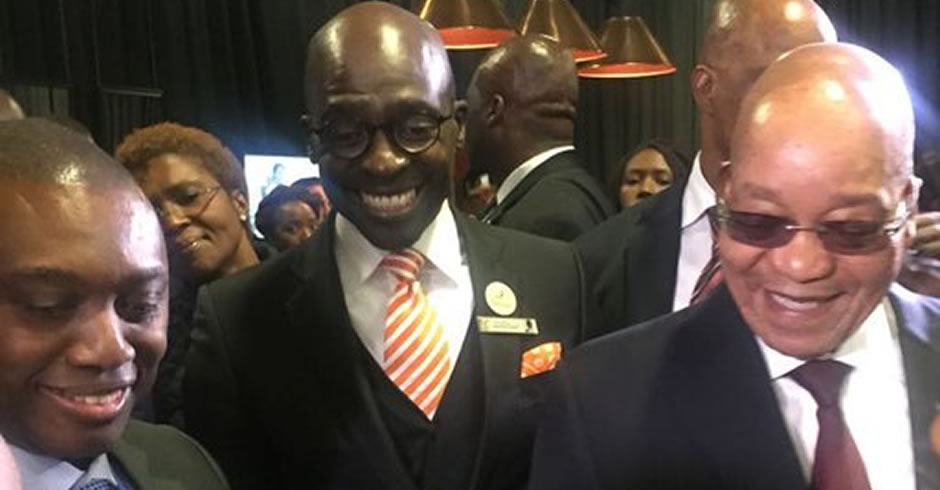 SA's Private & Public Sectors Work Together to Launch 'World Class' Online ID Service
South Africans can now apply for their Smart ID Card and Passport online, thanks to a collaboration between the Department of Home Affairs (DHA) and four major banks – ABSA, FNB, Nedbank and Standard Bank. However there are no plans just yet to roll it out for South Africans abroad (see below.) President Jacob Zuma officially launched […]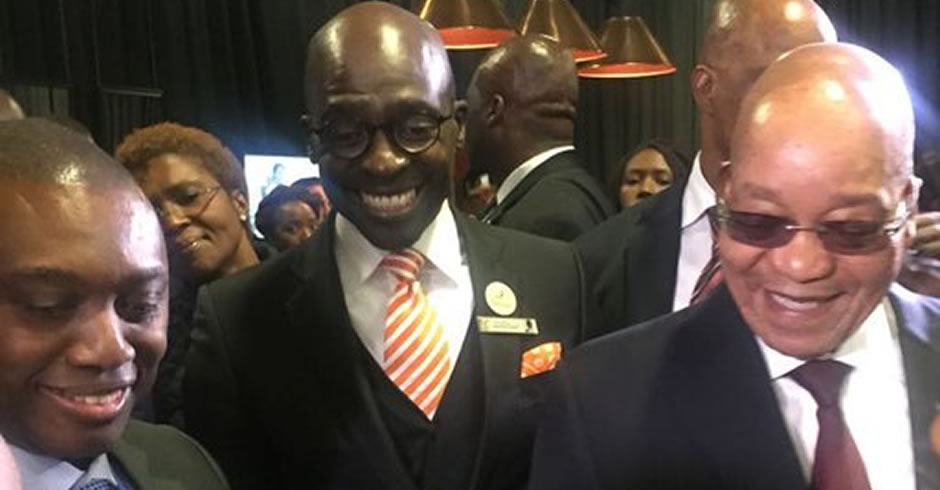 South Africans can now apply for their Smart ID Card and Passport online, thanks to a collaboration between the Department of Home Affairs (DHA) and four major banks – ABSA, FNB, Nedbank and Standard Bank. However there are no plans just yet to roll it out for South Africans abroad (see below.)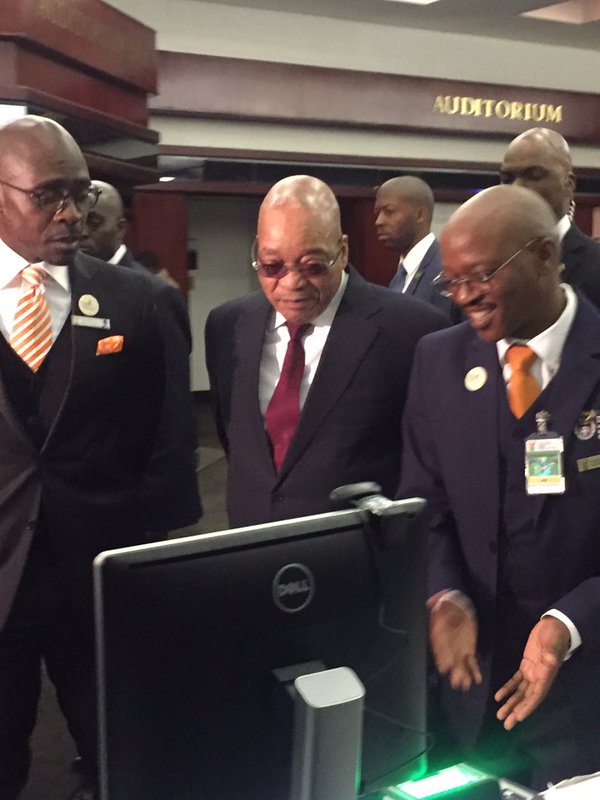 President Jacob Zuma officially launched the DHA's eChannel Pilot Project in Midrand today. He declared the new service "world class" while DHA Minister Malusi Gigaba added "we are making #DHA sexy by minimising queues".
The banks will provide space for the DHA kiosks in their banks, where clients will be able to walk in and submit their fingerprints and photos, after having made appointments and payments online (R140 for a smart card, R400 for a passport).
On leaving the bank, the client will receive an sms to confirm the application has been received and in two days their card will be ready for collection.
Unfortunately the pilot project is only available initially to 30 to 35-year-olds; and is only being run in Gauteng and limited branches in Cape Town.
The exact branches where the service will be available will be announced shortly. ABSA – for instance – starts today with three operational centres in Gauteng – Absa Towers North, Absa Centurion Lifestyle and Gandhi Square – with more to follow soon.
Although only launched this morning, the new service – it appears – is so popular that the DHA's website is already unable to cope with the high volume of traffic.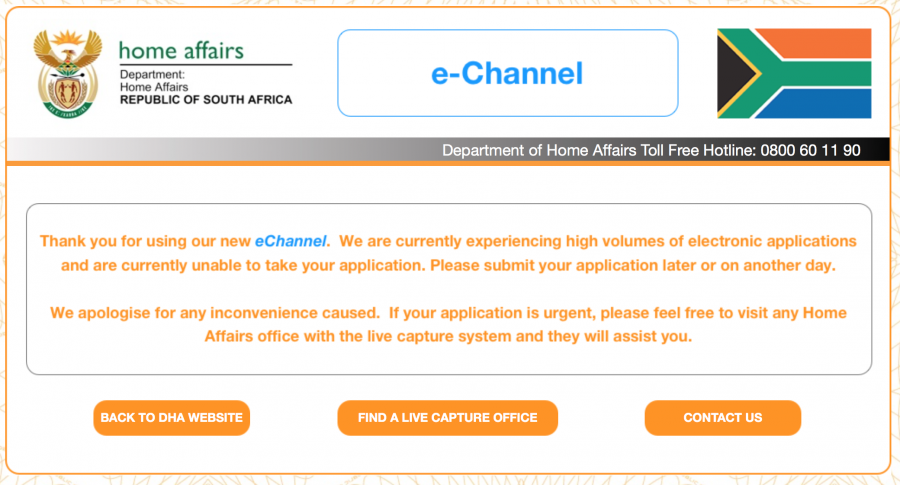 The traditional way of doing a walk-in to one of the DHA offices still remains available.
The DHA has collaborated with security institutions, and thanked the CSIR for assisting in ensuring cyber security.
Gigaba said "we have a dream for the DHA to be a pillar for economic development. A pillar for national security" and a department that provides services to "not only itself but others too".
According to Gigaba, the department also hopes to have births and marriages digitised by the end of the financial year.
In helping the DHA move from a paper to a digitised process, ABSA said the new system will be far quicker; FNB CEO Jacques Celliers said it's all about providing efficient services for the people; Group CEO of Standard Bank, Dr Simphiwe Tshabalala, said "by working together we can do so much to improve the lives of people"; and Nedbank's Managing Executive Dr Terence Sibya said this commitment to the DHA is an extension to "help and empower the people" of South Africa, and highlighted the value they have seen over the years when SA's private and public sector come together.
He added that: "In a world with high levels of fraud activity, our green ID books are no longer secure means of identification in SA." However, South Africans abroad are being told by the DHA to hold onto their green ID books for now (see below.)
South Africans Abroad and the Smart ID Card
Following several enquiries from South Africans abroad about applying for the new Smart ID Card, SAPeople contacted the DHA for clarification.
According to a spokesperson, the Smart ID Card service is not being offered to anyone overseas at the moment; and as yet, needs to be rolled out throughout South Africa first. There is no urgency to get a smart card. Until further notice South Africans abroad cannot apply from overseas for a smart ID card and should hold on to their green ID books which do not expire, or apply for a new Smart ID Card when they are in the country. Anyone who has lost their ID book or would like to apply for a new one from overseas can still apply at their nearest South African mission or embassy.
MORE
Apply online for your South African Smart IC Card here:
https://ehome.dha.gov.za/echannel