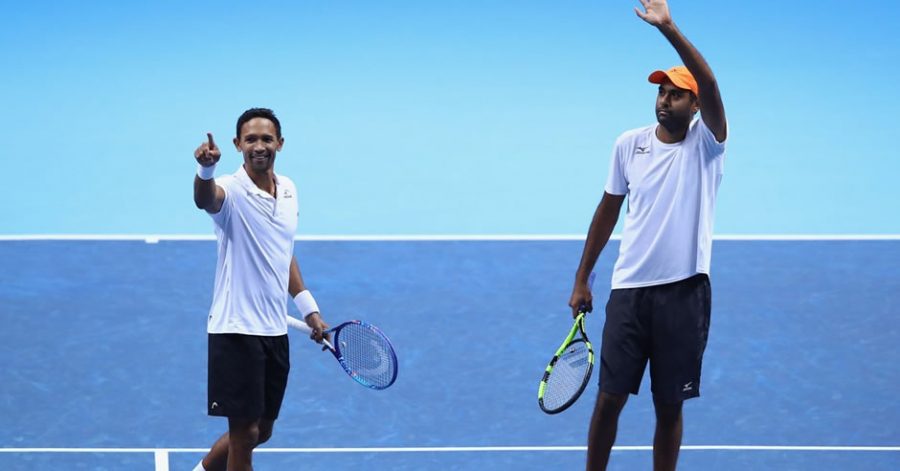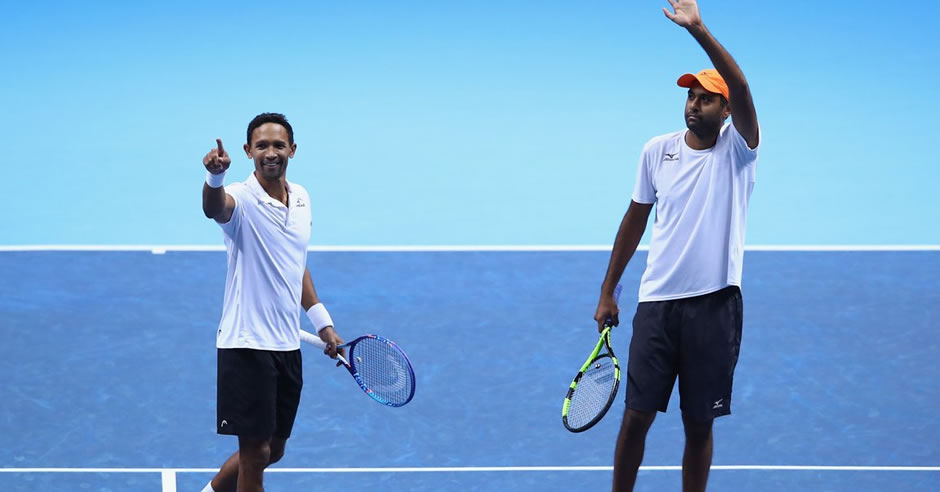 South Africa's Raven Klaasen and US Ram Cruise into World Tour Tennis Finals in London
South Africa's Raven Klaasen (34) is through to the ATP World Tour Doubles Finals in London, with American partner Rajeev Ram. The two first-year pairings are through after surprising newly-crowned world No1 side Jamie Murray and Bruno Soares on Saturday. Next up for Klaasen and Ram are the in-form combo of Finland's Henri Continent and Aussie […]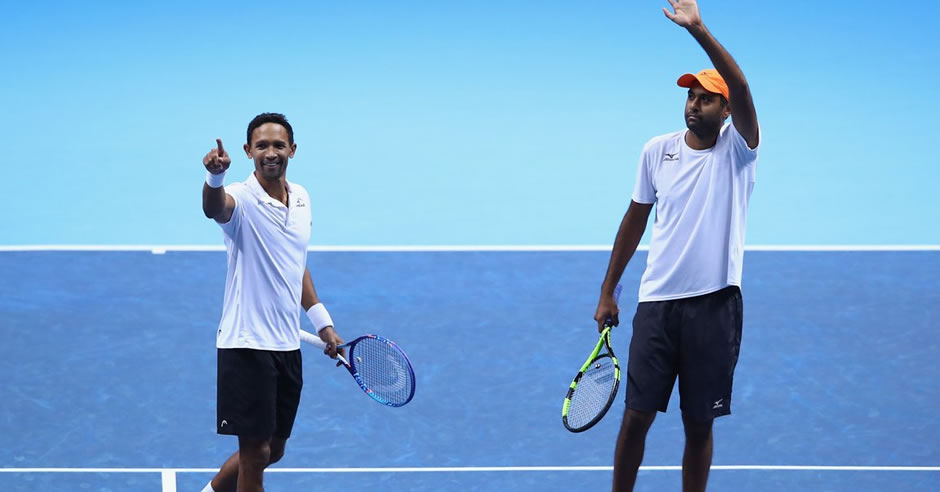 South Africa's Raven Klaasen (34) is through to the ATP World Tour Doubles Finals in London, with American partner Rajeev Ram. The two first-year pairings are through after surprising newly-crowned world No1 side Jamie Murray and Bruno Soares on Saturday.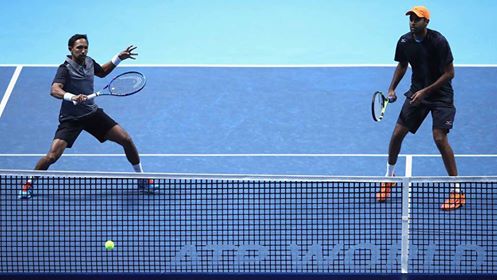 Next up for Klaasen and Ram are the in-form combo of Finland's Henri Continent and Aussie John Peers. That duo are undefeated at this event, after winning their pool match and then beating the American brothers Bob and Mike Bryan.
Klaasen – who comes from King Williams Town in the Eastern Cape – and Ram won in surprisingly easy fashion, racing through the first set 6-1 and then wrapping up the second 6-4.
They completed the victory in exactly an hour and dropped only 12 points in the first set. In the second set Murray and Soared recovered to level things at 3-3 in the second set before breaking back straight away and going on to close out the match.
Klaasen said that he and Ram were very happy with the way they played on Saturday.
'This was probably our best performance of the season especially in front of a pro Jaimie Murray crowd, the win was really satisfying.'
'In the final on Sunday Rajeev and I will have to use the momentum we gathered over the last couple of matches to drive home what we have at the moment on court which is some good chemistry and execution.
'We look forward to one more good performance and hopefully we can lift the trophy come Sunday,' added Klaasen.
Ram said he and Klaasen felt they were at their best on court against Murray and Soares.
'We played incredibly sharp out there from the word go against a team recently crowned world number 1 pair. Our win Friday against Lopez/Lopez really helped us. Against the Spaniards we had to hit a lot of balls and we came out today with the same momentum and sharpness.'
Ram said that the final against Kontinen/Peers would be tough. 'They are probably the hottest team on tour since the US Open and beat us earlier this week so we look forward to taking to court the same level of energy and execution and getting some revenge on Sunday.'
The final will be played on Sunday at 5.30pm SA time and will be shown live on SuperSport.
Klaasen said he "can't wait". His family will be in the stadium.
'The event is spectacular. The venue is spectacular. The fans are great. Having our family here has been spectacular and then of course winning matches helps, too,' Klaasen said. 
See more at: http://www.sascoc.co.za/2016/11/20/klaasen-and-ram-cruise-into-tour-finals-decider/
We r tweeting live when @RajeevRam & @ravenklaasen face the Lopez duo @ the #ATPFinals Nov 18 at 12:45 ET. C their off-court antics. #USOpen pic.twitter.com/j3saxz9Txb

— US Open Tennis (@usopen) November 18, 2016
Game. Set. Match. @RajeevRam & @ravenklaasen D @feliciano_lopez & @marclopeztarres 6-3, 7-6 – soaring 2 the SF. #ATPFinals #USOpen #Tennis pic.twitter.com/65zX1qMj1m

— US Open Tennis (@usopen) November 18, 2016
That's a big YES! Congratulations @RajeevRam & @ravenklaasen on making it to the doubles SFs at the #ATPFinals! #USTennis #PlayforLife pic.twitter.com/ZmwlFveEFl

— USTA (@usta) November 19, 2016
#ATPFinals doubles final is set! #Kontinen/#Peers v #Ram/#Klaasen in title match ? Sunday 3:30pm GMT. Get Tickets: https://t.co/3lafb4iVhJ pic.twitter.com/lr3zbtMSdC

— ATP World Tour (@ATPWorldTour) November 19, 2016
Great to see these two buddies having some fun on the rare day off … @jeffcoetzee25 @ravenklaasen #London pic.twitter.com/FvNipXF4H3

— Bruce Davidson (@bruceybld) November 6, 2016