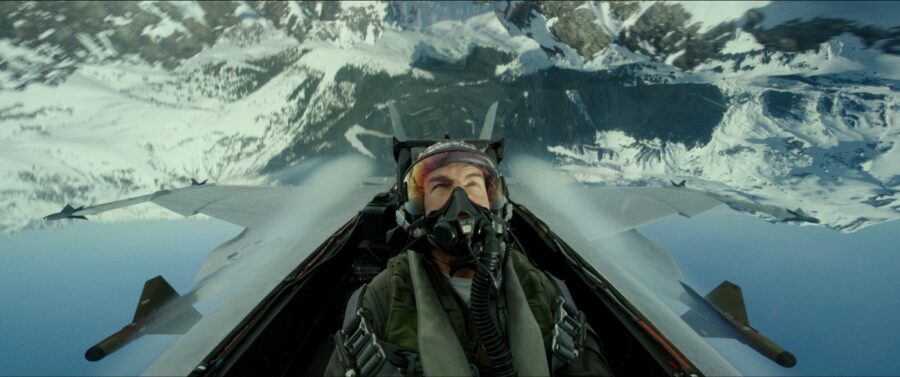 Top Gun Maverick Opens in South African Cinemas on 27 May. WATCH Trailer
Huge blockbuster TOP GUN MAVERICK opens in South African cinemas nationwide on Friday, 27th May 2022. It's been called the 'perfect blockbuster', the action takes you inside the cockpit of fighter planes with enough  power and pizazz to blast away all memories of the pandemic… and cruise back into the unbeatable experience of watching movies […]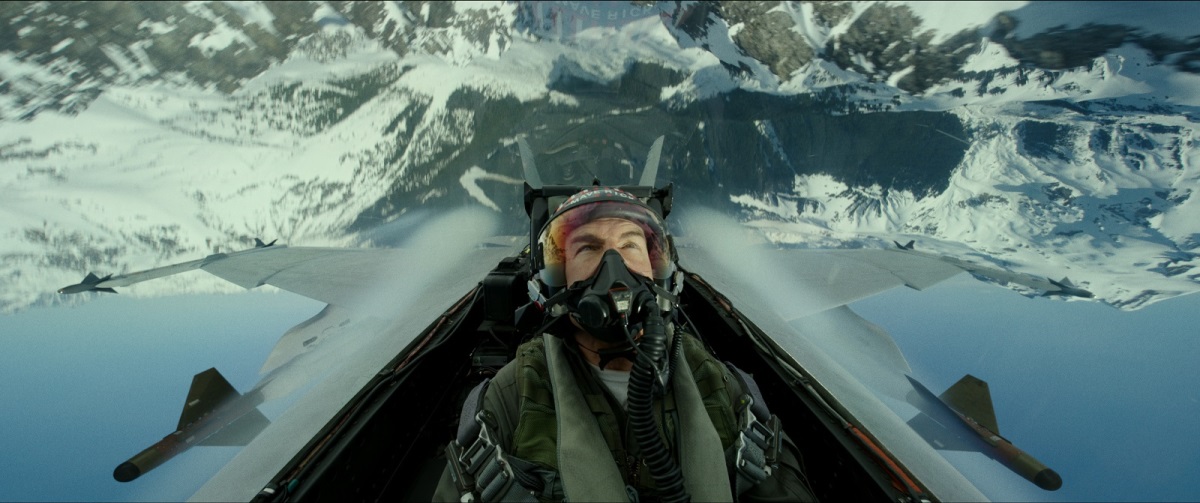 Huge blockbuster TOP GUN MAVERICK opens in South African cinemas nationwide on Friday, 27th May 2022. It's been called the 'perfect blockbuster', the action takes you inside the cockpit of fighter planes with enough  power and pizazz to blast away all memories of the pandemic… and cruise back into the unbeatable experience of watching movies on the big screen.
Talking of which – Maverick stars Tom Cruise, who told a packed room of journalists at the Cannes Film Festival this week (SAPeople included) that he would "NEVER, I repeat NEVER" have considered launching the film on a streaming platform like Netflix. Instead the film's release was delayed until audiences could safely watch it in a movie theatre.
Tom also told us this week that he always makes films for the audience… and this one hits the spot.
The film also stars Miles Teller, Jennifer Connelly, Jon Hamm, Glen Powell (definitely one to watch!), Lewis Pullman, Charles Parnell, Bashir Salahuddin, Monica Barbaro, Jay Ellis, Danny Ramirez, Greg Tarzan Davis with Ed Harris and Val Kilmer.
A special movie moment with Val Kilmer and Tom Cruise
It's so fantastic to see Val, who has been suffering throat cancer, in the movie. Producers hadn't offered him the opportunity to reprise his role – as Tom 'Iceman' Kazansky – but he says he "wasn't too proud to beg". And it pays off. Despite being unable to speak much, he maintains his dignity, humour… and when you watch Iceman and Maverick hug, you know that's a special on-screen moment between Val and Tom, two actors who highly respect and like one another.
Apart from Val's appearance and a few other mentions, the film is new, ushering in a fresh era of stars… and deliberately not a constant revisit to the past.
After more than 30 years of service as one of the Navy's top aviators, Pete "Maverick" Mitchell (Tom Cruise) is where he belongs, pushing the envelope as a courageous test pilot and dodging the advancement in rank that would ground him. When he finds himself training a detachment of TOPGUN graduates for a specialized mission the likes of which no living pilot has ever seen, Maverick encounters Lt. Bradley Bradshaw (Miles Teller), call sign: "Rooster," the son of Maverick's late friend and Radar Intercept Officer Lt. Nick Bradshaw, aka "Goose."
Facing an uncertain future and confronting the ghosts of his past, Maverick is drawn into a confrontation with his own deepest fears, culminating in a mission that demands the ultimate sacrifice from those who will be chosen to fly it.
SAPeople's Fazila Olla-Logday went to the film premiere in Cape Town last night and said: "The movie was brilliant and I'm not even a Tom Cruise fan. I had an amazing time watching it. A superb film with impressive action, soundtrack (including Lady Gaga) and directing."
Top Gun Maverick opens in South African cinemas this Friday 27 May
WATCH Top Gun: Maverick new official trailer