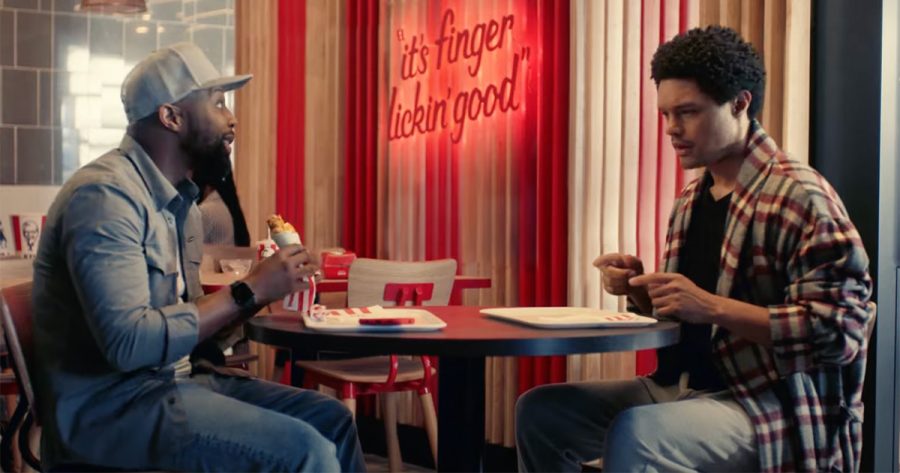 Trevor Noah returns to SA to film breakfast 'conspiracy' vid – WATCH
Six months after his departure from the Daily Show, comedian Trevor Noah returned to South Africa to partner with KFC to launch their national breakfast promotion, posing the question to Mzansi: where did breakfast Chicken go? The 90-second TV advertisement (watch below), featuring Trevor as the protagonist, spearheaded the campaign and exposed just how far […]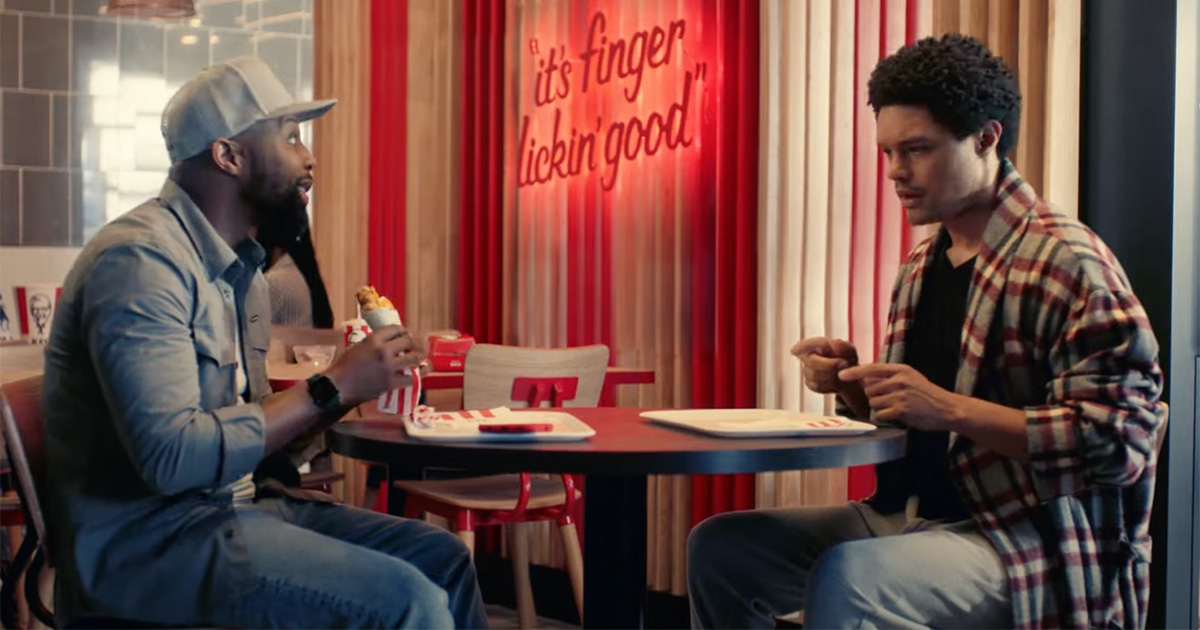 Six months after his departure from the Daily Show, comedian Trevor Noah returned to South Africa to partner with KFC to launch their national breakfast promotion, posing the question to Mzansi: where did breakfast Chicken go?
The 90-second TV advertisement (watch below), featuring Trevor as the protagonist, spearheaded the campaign and exposed just how far back this "breakfast conspiracy" goes. The plot twist: There was never a conspiracy as KFC has been serving breakfast all this time.… unbeknownst to Trevor and revealed by his long-time friend and radio personality Sizwe Dhlomo.
Posting the video on YouTube, KFC said on Tuesday morning: "South Africa's tastiest conspiracy finally gets laid to rest, or does it? ? Follow Trevor Noah as he goes down the rabbit hole."
Grant Macpherson, Chief Marketing Officer at KFC South Africa, says Trevor was selected for the campaign because:
"Trevor's ability to connect with people from all walks of life makes him a great fit for our brand. As a comedian and host, he has a natural talent for making people feel at ease. By partnering with Trevor, we are excited to bring a sense of South African humour and awareness to our campaign, while also showcasing our delicious and affordable breakfast options available at KFC."
KFC South Africa has 653 restaurants nationwide which serve breakfast between 6:00am – 10:30am.
WATCH #EatChickenForBreakfast with Trevor Noah