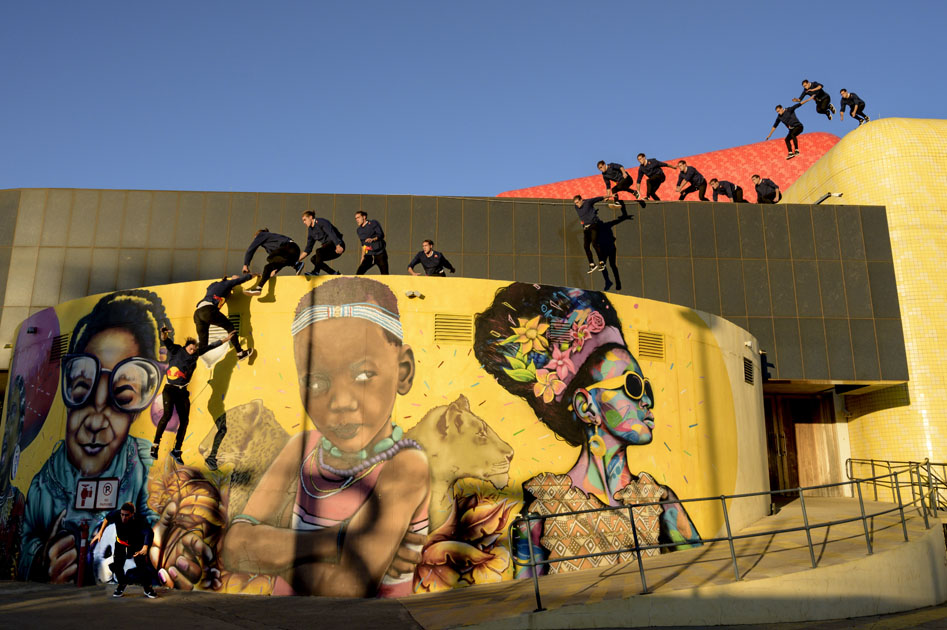 WATCH Joburg Like You've Never Seen It as Aussie Freerunner Visits Iconic Landmarks
Australian freerunner Dominic Di Tommaso stars in an exciting new project titled 'City Of Gold' – featuring Johannesburg – which is reaching millions of viewers around the world as it made its debut on Red Bull's YouTube channel a few days ago. (Red Bull has over 10 million subscribers, and Di Tommaso has a further […]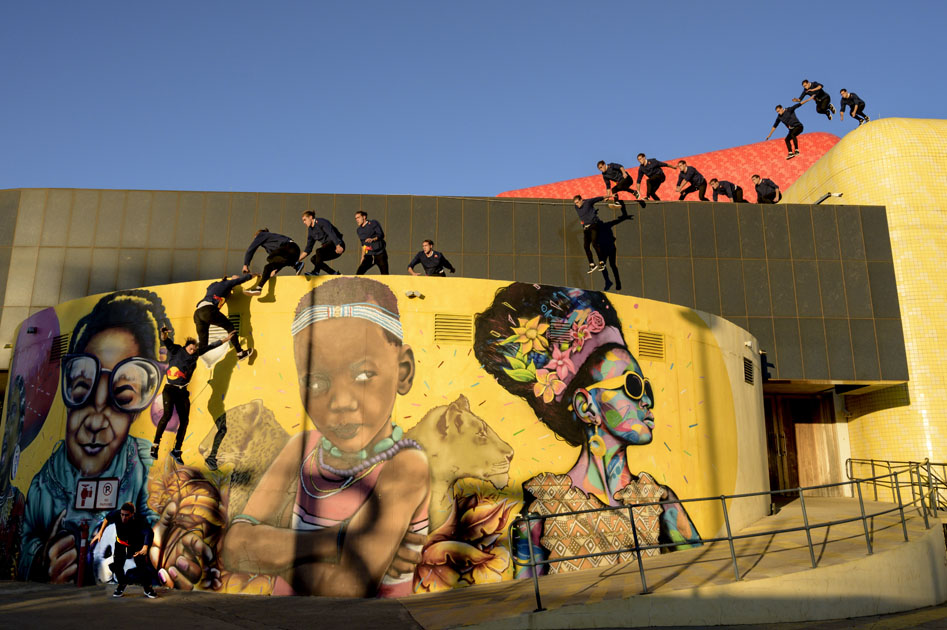 Australian freerunner Dominic Di Tommaso stars in an exciting new project titled 'City Of Gold' – featuring Johannesburg – which is reaching millions of viewers around the world as it made its debut on Red Bull's YouTube channel a few days ago. (Red Bull has over 10 million subscribers, and Di Tommaso has a further 2.5 million himself, and another 1.6 million on Instagram!)
The Aussie parkour sensation and Red Bull athlete, who used to be a garbage collector, had a thrilling time in Jozi, South Africa, in July… where he conquered some of the city's famous landmarks – including Hillbrow's Ponte tower, Gold Reef City, the Soweto Theatre, Constitution Hill, Sandton and the heights of the city's skyline.
His video is sure to attract a whole new generation of video-playing tourists. In the project, Di Tommaso is teleported to Joburg whilst playing a video game. The gold rush-themed project pays homage to Johannesburg's moniker 'the City of Gold'. Gold was first discovered in 1884 and the city was founded shortly thereafter.
Watch below as the Australian flips, trips and runs up and down and inside out Joburg's beautiful buildings as he has to level up in the video game, in his quest to bag the gold.
When he landed on Mzansi's shores to film City of Gold, he didn't see it as the concrete jungle that most people do… but more like a jungle gym, a giant playground for grown-ups. The athlete says:
"I love the uniqueness of each location and how its architecture is informed by its culture – its past as well as its present. I love the variety of obstacles, ledges and walls I find in each country and how each one offers up its challenges differently."
WATCH Johannesburg Parkour: Dom di Tommaso plays The City of Gold
Di Tommaso says he hopes "my passion for freerunning has inspired other athletes over the years that I've been sharing it with the world. It's a goal of mine to get as many people interested in and engaged by this sport, and if it can help someone else growing up the same way that it's helped me that's all I can ask for."
Born in 1992, Di Tommaso started parkour back in 2007, following a background in ballet and figure skating. He had a full-time job as a garbage man for around 4.5 years which allowed him to train during the day, before becoming a professional parkour/freerunning athlete. He's taken his passion for movement to new heights – creating some eye-watering and vertigo-inducing video content from Australia to Switzerland, Belgium to Turkey… and now South Africa.
Di Tommaso, or '@Domtomato' as he's known on Instagram, is part of Red Bull's elite 'Team Farang'. Despite his Instagram account featuring many falls and spills that leave even viewers wincing in pain, Dom is still able to bring a thrilling elegance to the demanding world of freerunning and parkour, leaping with such style that he's amassed millions of social media followers and is a regular at the world's highest-profile freerunning competition, the Red Bull Art of Motion.
Find out more about Dominic Di Tommaso on Red Bull here.