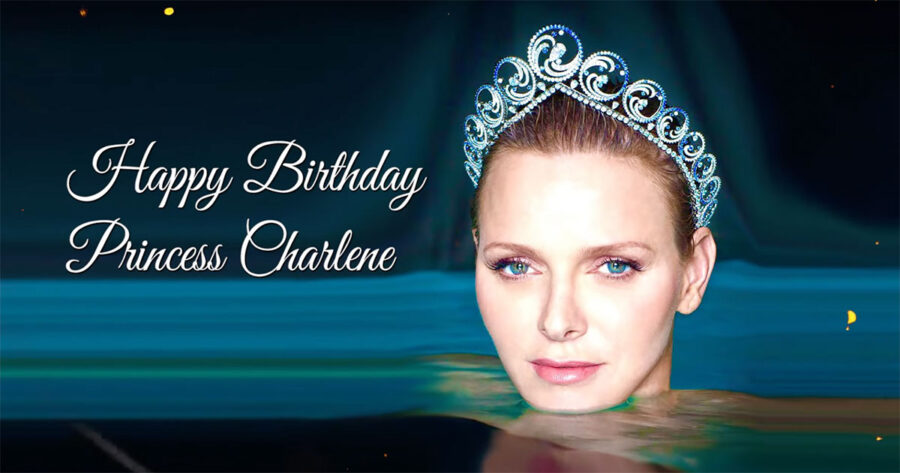 WATCH Princess Charlene's Foundation Shares Heartfelt Video Tribute on Her Birthday
Princess Charlene's SA Foundation has shared a heartfelt tribute to the Monaco royal on her birthday today, 25 January. The 3-minute video includes photos from her childhood, her swimming career, her wedding to Prince Albert II, her family life with her twin children (Prince Jacques and Princess Gabriella) and her life as a royal meeting […]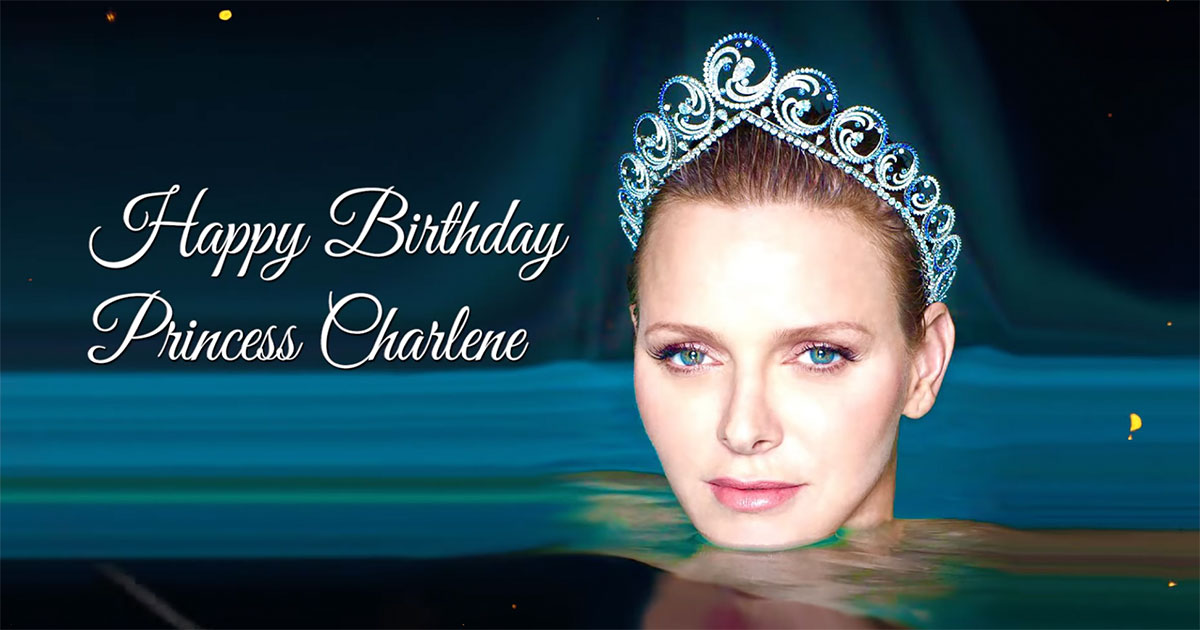 Princess Charlene's SA Foundation has shared a heartfelt tribute to the Monaco royal on her birthday today, 25 January. The 3-minute video includes photos from her childhood, her swimming career, her wedding to Prince Albert II, her family life with her twin children (Prince Jacques and Princess Gabriella) and her life as a royal meeting the rich and the famous. The Foundation hopes it reminds the princess how much she is loved and appreciated.
Princess Charlene (nee Wittstock) is reportedly celebrating her birthday alone today, as she continues to receive treatment for emotional and physical exhaustion at an undisclosed centre, believed to be in Switzerland. Last year the former South African Olympic swimmer spent several months in SA after she suffered a severe ENT ailment that prevented her from flying home to Monaco (due to the altitude).
The Princess, who turns 44 today, finally returned to her family in Monaco in  late November, but was almost immediately whisked away to a treatment facility when it became clear that she was not yet ready for public or family life, according to her husband.
Today, the Foundation said: "Happy birthday, Princess Charlene! ? We honour you for how much you always give of yourself to change people's lives around the world, your passion and dedication to saving and changing lives is truly an inspiration.❤️ We trust this video of your journey thus far reminds you just how loved and appreciated you are. ✨"
The Princess shared the video, adding a simple red loveheart to the message. It was her first post this year.
The video was also shared on the Monaco Palace's social media messages, with a short message saying: "Happy Birthday Princess Charlene."
Four days ago, South African golfer Louis Oosthuizen announced his Foundation (@louis57foundation) has joined with Charlize's (@pcmfsouthafrica) to helps "raise funds and feed more hungry children" in the Feeding the Children programme, as part of the #feed2gether initiative. "Together, we do more!" said Louis.
The Palace announced in a statement last month that "H.S.H. Princess Charlene is recuperating in a satisfactory and reassuring manner, although it may take a few more months before her health has reached a full recovery."
We wish Princess Charlene a happy birthday and a full recovery.
WATCH Birthday tribute video for Princess Charlene
View this post on Instagram