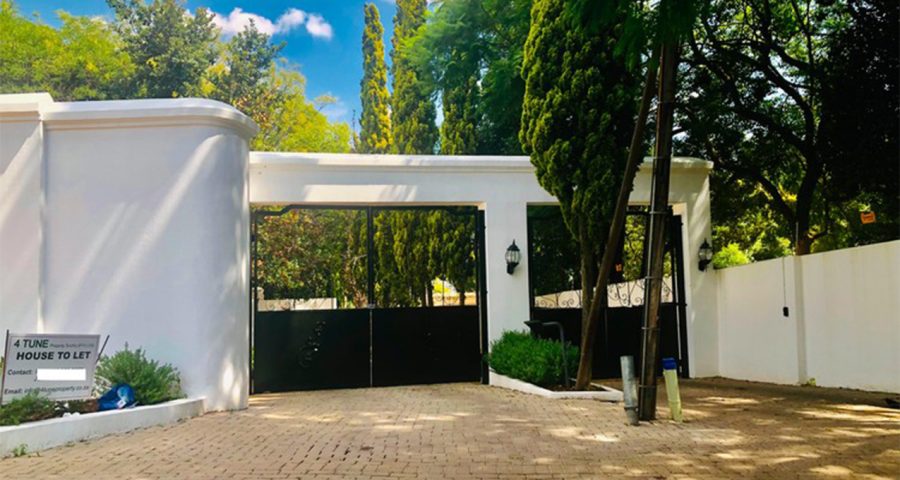 '70k per month': Dr Nandipha's Hyde Park mansion for rent [photos]
4Tune Property Smiths lists Dr Nandipha's Hyde Park mansion for rent. The mansion has been vacant for weeks. Dr Nandipha's mansion. Images via Instagram: @drnandipha Dr Nandipha Magudumana and Thabo Bester's Hyde Park mansion is up for rent. Before Thabo Bester's saga unraveled, the two rented a double-story villa in Hyde Park, Johannesburg. ALSO READ: Real […]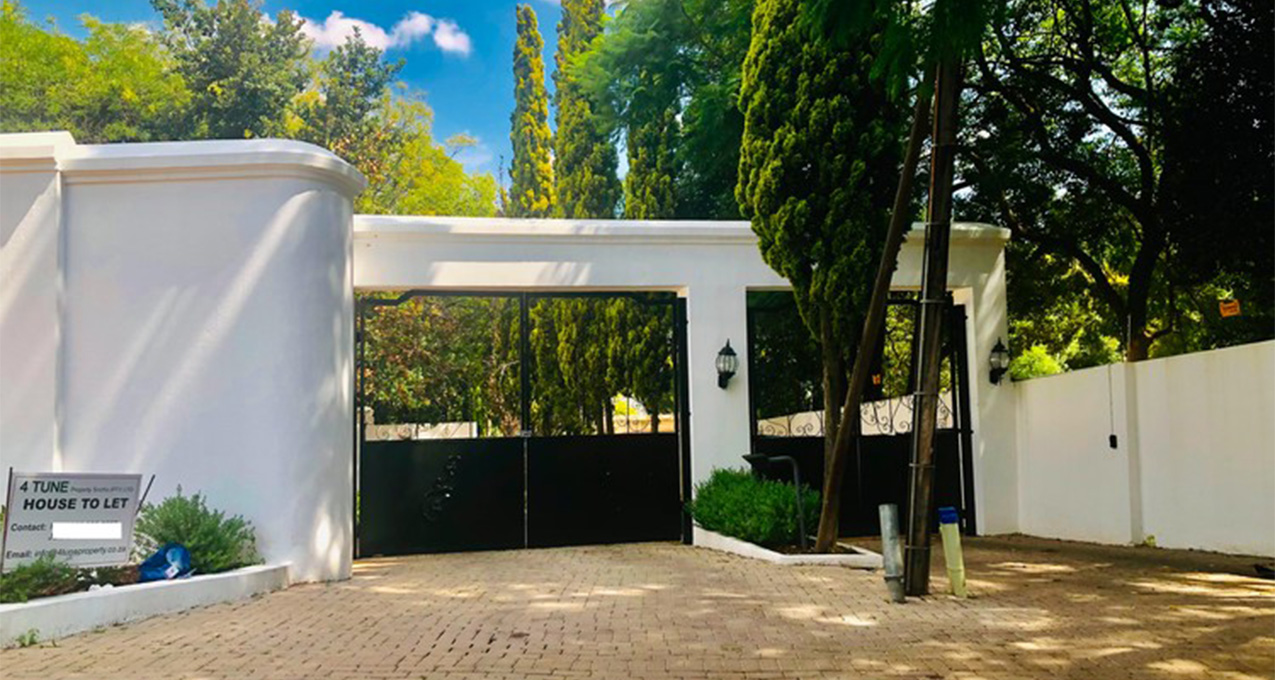 4Tune Property Smiths lists Dr Nandipha's Hyde Park mansion for rent. The mansion has been vacant for weeks.
Dr Nandipha's mansion. Images via Instagram: @drnandipha
Dr Nandipha Magudumana and Thabo Bester's Hyde Park mansion is up for rent.
Before Thabo Bester's saga unraveled, the two rented a double-story villa in Hyde Park, Johannesburg.
ALSO READ: Real Housewives – in jail? Dr Nandipha almost joined reality TV show
DR NANDIPHA'S HYDE PARK MANSION FOR RENT
The mansion has a market value of R12 million and has been vacant since Dr Nandipha and Thabo Bester went on the run after a manhunt was launched against them, leading to their arrest.
4Tune Property Smiths has since confirmed that the mansion is back on the market with a monthly rental fee of R70 000. 4Tune Proprty Smiths said:
"It is a beautiful four-bedroom home going for R70 000 monthly rental."
ALSO READ: A look at Thabo Bester's alleged assets worth R3 billion
4Tune Property Smiths also revealed that soon the mansion would be available for viewing. No information has yet been uploaded on the property website because of the recent police investigations.
"We will be updating the site soon for people to start viewing. It is beautiful and located in luxurious Hyde Park."
However, unconfirmed reports have it that the property has been under Thabo Bester's alias name Katlego Tom "TK" Motsepe Kwana, according to ZiMoja.
ALSO READ: Royalties? Half a billion luxury jet used for Bester, Dr Nandipha
Close sources to the property firm also revealed that she told the owners that her husband was behind bars and serving overseas.
The mansion is reportedly in its best condition, and a few renovations were done to give it a new look. It has a pool, tennis court, and other extra amenities.
ALSO READ: Inside Dr Nandipha's extravagant lifestyle, assets, more [watch]
However, this is not the only property Thabo Bester and Dr Nandipha rented in Hyde Park.
Not so long ago, unconfirmed reports had it that the police were searching for bodies within the property after it was believed that some bodies might have been buried within it.