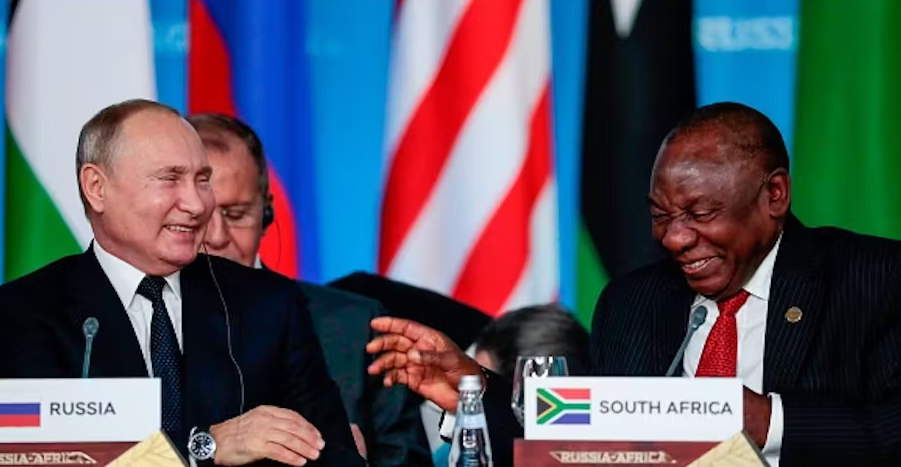 Ramaphosa sends cabinet members to G7 to clarify SA's stance on Ukraine conflict
President Cyril Ramaphosa will dispatch four cabinet members to the Group of Seven (G7) nations to address concerns over South Africa's neutral stance on the conflict in Ukraine. READ: West Africa shows how unity can create peace in the continent SOUTH AFRICA'S NEUTRAL STANCE ON UKRAINE CONFLICT RAISES CONCERNS AMONG TRADING PARTNERS According to Bloomberg, South […]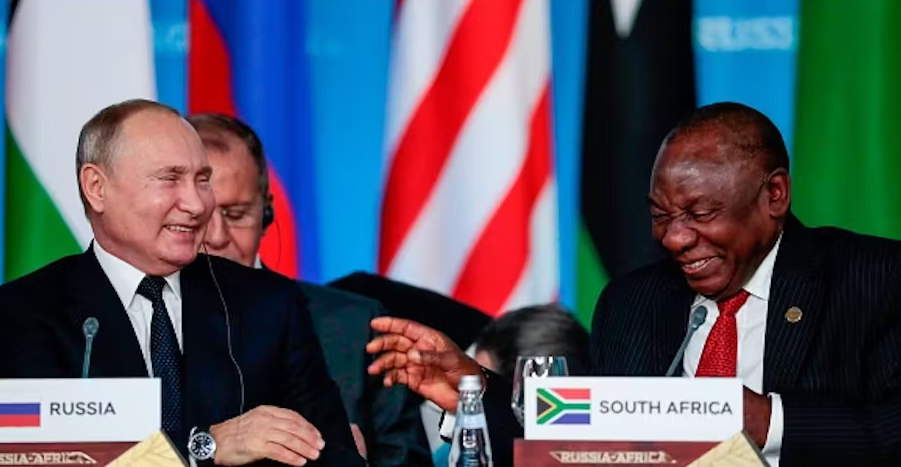 President Cyril Ramaphosa will dispatch four cabinet members to the Group of Seven (G7) nations to address concerns over South Africa's neutral stance on the conflict in Ukraine.
READ: West Africa shows how unity can create peace in the continent
SOUTH AFRICA'S NEUTRAL STANCE ON UKRAINE CONFLICT RAISES CONCERNS AMONG TRADING PARTNERS
According to Bloomberg, South Africa's refusal to take sides and its abstention from United Nations (UN) votes to condemn Russia has put a strain on relationships with trading partners, including the United States.
READ: Video of witness killed outside Wynberg court surfaces
After allegations that South Africa supplied Russia with arms from US Ambassador Reuben Brigety, the Rand hit a record low.
READ: Andre de Ruyter: 5 Unbelievable claims from Eskom tell-all
DIPLOMATIC MISSION
Minister of Finance Enoch Godongwana, DIRCO Minister Naledi Pandor and two other ministers are tasked with explaining the country's non-aligned stance and commitment to an independent foreign policy that promotes peaceful conflict resolution.
"As we work to strengthen ties of trade and investment, we also seek to build support for a more inclusive, representative and equitable world order," said Godongwana, per Bloomberg.
READ: Operation Dudula marches to Union Buildings, demands 'mass deportation'
This article was originally published by STORM SIMPSON.