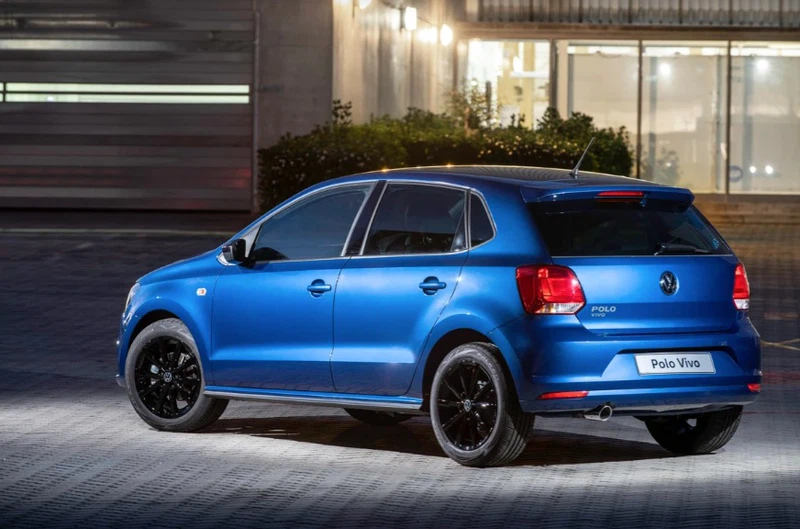 Volkswagen Polo Vivo Black Style Pack review: Still the daddy
Buying a car is stressful. Will it be reliable? What about resale value? But all of that disappears with a Volkswagen Polo Vivo. Here's why.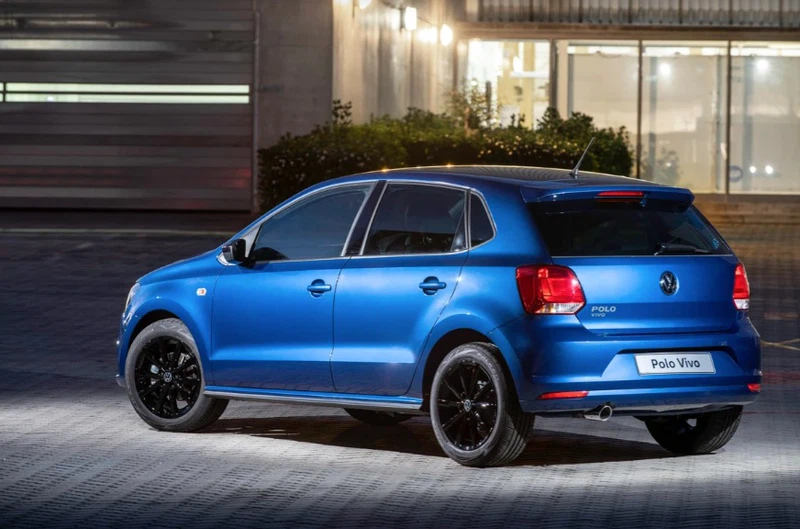 When VW Group boss, Martin Winterkorn, created the basic template for the Volkswagen Polo Vivo back in 2010, we should've known it was going to be something big. The car he crafted – then the Polo – immediately became World, European and South African Car of the Year in the year. Mission accomplished! That vehicle is now the humble Volkswagen Polo Vivo you see before you, retailing for just over R300k.
TRENDING: 5 TIPS to help you APPLY for a South African ID
It was designed by Walter De Silva of Bugatti Veyron and Lamborghini Gallardo fame. It's a small, affordable family hatchback but it expressed a wonderful linearity of form and elegance of design. The Volkswagen Polo Vivo, above all, celebrates simplicity, safety and reliability. All the hallmarks of a timeless family conveyance.
VOLKSWAGEN POLO VIVO
Volkswagen South Africa has had much success with the Black Style package on other VW models, so it's given it a whir on the latest Polo Vivo. The Black Style package is now available on thePolo Vivo Comfortline and Highline models. It includes black 16-inch Portago alloy wheels, gloss black mirror caps, a gloss black painted roof, gloss black B and C pillar covers, black side sill covers, body-coloured boot spoiler, privacy glass, chrome exhaust tip as well as anthracite headliner and sun visors.
ALSO READ: What's the NEW adjusted COST to renew your vehicle license?
Let's get straight to brass tacks, the Volkswagen Polo Vivo Black Style Pack we've been driving is the 77 kW 1.6-litre Highline. Best of all, Volkswagen has made value-for-money modifications and prioritised its local supplier base. Hence the carryover of locally forged 1.6-litre MPI engine, interior trim, cloth seats, wheels, and the head and taillights. The Volkswagen Polo Vivo really is a South African special based on a world-class design. Viva, Polo Vivo, Viva!
WHAT'S IT LIKE TO DRIVE THE VOLKSWAGEN POLO VIVO?
It's all regular Volkswagen Polo Vivo inside – just like we've come to know and love. Soft-touch plastics are on par with today's new-generation Polo. There's a multi-function steering wheel, electric windows, isofix anchor points and a handy hill hold assist. Optionally fitted to our test unit was the Lights and Vision Package and Parking Package with rear-view camera and park-distance control. We could've done with electric side-mirror adjustment though (leaning over is so 1970s Beetle).
ALSO READ: Beat fuel-price hikes with these popular HYBRIDS under R500k
The best part of driving a Polo Vivo is it's all about light, easy reactions and driver-friendly fun. The McPherson strut front and torsion beam rear suspension keeps you connected to the road. The electromechanical power steering, and an absence of unnecessary weight, means the Polo Vivo turns on a dime. Any open road, and you're suddenly having visions of being a VW works driver, tearing through a forest stage in a Polo rally car. And you get all this goodness for a smidge over R300k. What a deal!
WHAT ABOUT THE OLD ENGINE?
Ok, truth be told, it's not entirely perfect. We could've done with a more drivable motor for everyday commuting. Modern turbocharged units do scoot you away from the lights with less effort. But the 77 kW and 153 Nm of torque from the old MPI battle axe still gets you there. Assuming you keep the revs high and think about your momentum when overtaking and cornering.
ALSO READ: WHY UK delaying the ICE ban is good for South Africa
To be fair, Volkswagen has never purported eye-popping performance – zero to 100 km/h comes up in 10.1 seconds in the 1.6 Polo Vivo. This bests VW's claim of 10.8 seconds just by the way. And we bested VWSA's claimed/combined figure is 6.2 l/100 km with a mighty fine 5.7 l/100 km in the real world.
TEST SUMMARY
But, you know what, the real world is where this car plays and wins every time. As new-car prices have fallen off a cliff, the Vivo is now genuinely affordable. The design is timeless, it's decently equipped and a delight to drive in every respect. The VW Polo Vivo is yet another reminder that Wolfsburg has always been in the business of building peoples' cars. And just like the Beetle, Golf, and Polo before it, it does a mighty fine job of it.
THE FIGURES
Best for: It's outlasted many family hatchbacks that have long-since retired. Relatively well priced. A hoot to drive.
Not so sure: The platform is more than a decade old. But trust us when we say it's still GOOD.
Volkswagen Polo Vivo 1.6 Highline Black Style Pack
Engine: 1 699 cc 4-cyl petrol
Power: 77 kW, 153 Nm
Performance: 10,10 sec 0-100 km/h (tested)
Gearbox: 5-speed manual
Economy: 5.7 l/100 km (tested), 6.2 l/100 km (claimed/combined)
Tyres: Continental PremiumContact 195/55/R16
Braking: 100 km/h – 0 in 3,04 sec (tested)
dB measurement: 89.5 ave
Standard price: R304 700
Did you enjoy this review? Be sure to click here for more car reviews from The South African.