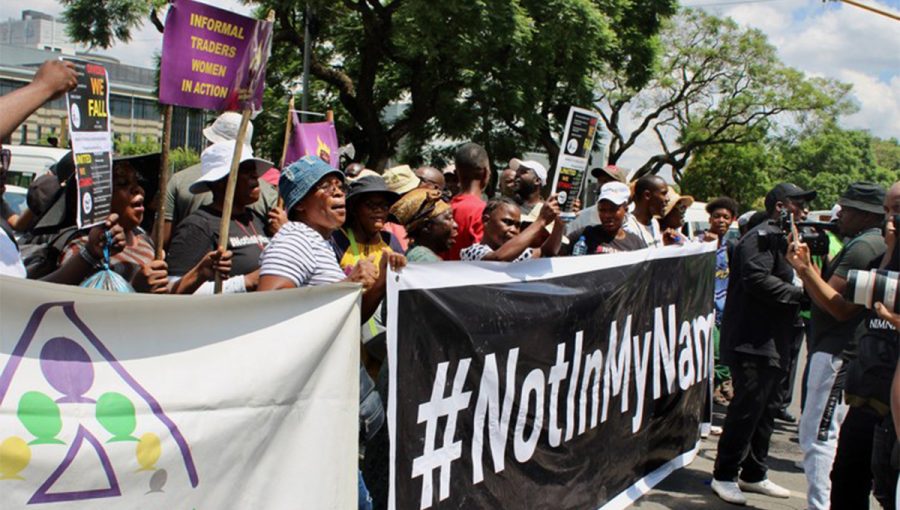 Pretorians Protest Against Loadshedding and Tariff Hike
About 60 people marched from Church Square across Pretoria to the National Energy Regulator of South Africa (NERSA) and the Union Buildings on Friday. They were demanding an end to load-shedding and objecting to the recent electricity tariff hikes authorised by the regulator. Not In My Name (NIMN) in partnership with Mamelodi Nellmapius Eersterust Shareholders […]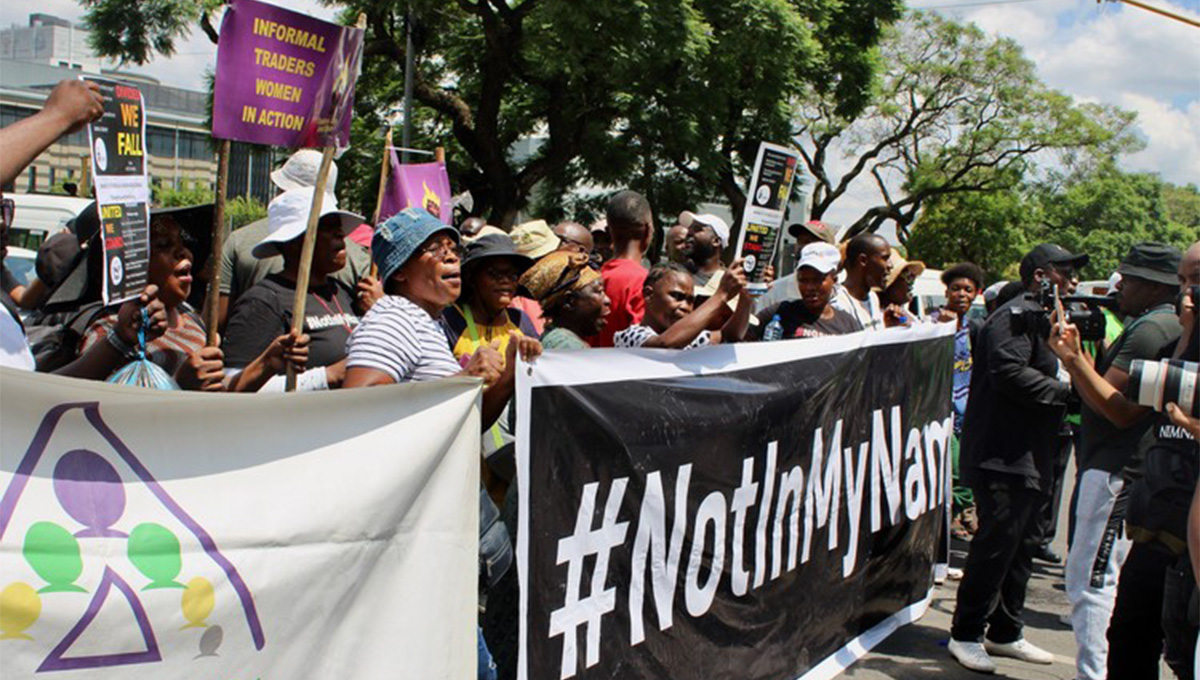 About 60 people marched from Church Square across Pretoria to the National Energy Regulator of South Africa (NERSA) and the Union Buildings on Friday. They were demanding an end to load-shedding and objecting to the recent electricity tariff hikes authorised by the regulator.
Not In My Name (NIMN) in partnership with Mamelodi Nellmapius Eersterust Shareholders Forum led the marchers. People from townships and informal settlements in Gauteng joined the protest, saying they are fed up with load-shedding.
They questioned what people were paying for when electricity services are routinely interrupted. They also want an official apology extended to the citizens of South Africa.
"South Africans are struggling due to the rolling blackouts. Business people are struggling, patients are struggling and bodies are decomposing in mortuaries … Loadshedding should be a thing of the past and declared a state of emergency," said Themba Masango, Secretary General of NIMN.
"2024 [general election] is around the corner. This injustice is something that we are not going to forget," he said.
Masango said they were against privatising Eskom as a solution and the state entity should be made functional.
Sesi Mahlangu, who lives in an informal settlement and sells fruit, said, "My business has gone down because the fruits rot due to load shedding."
Manku Noruka, from Soweto, said, "We are suffering from load-shedding. So you find that instead of being switched off for four hours, our electricity is normally off for six hours. The situation is extremely bad and something must be done."
Memorandums were received by Nomalanga Sithole on behalf of NERSA and Melisizwe Bleki on behalf of the office of the president. Both offices were given 21 days to respond.
The DA has organised Power to the People marches in Cape Town and Johannesburg today.