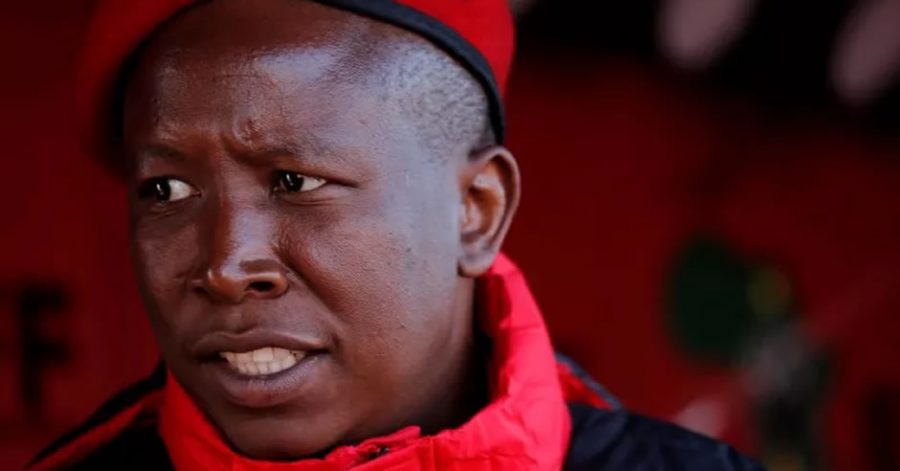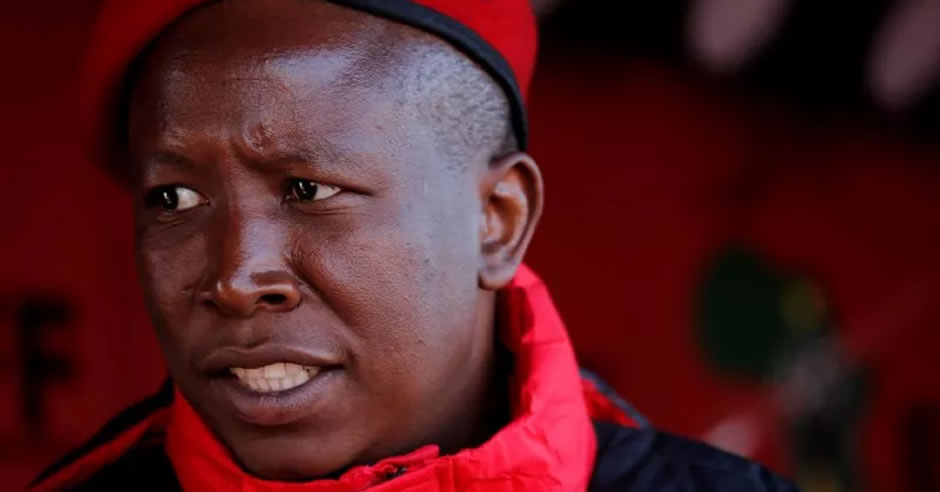 Don Clarke's Viral Letter: "Dear Julius, Before You Kill Me…"
Hey Boet, it's me again. It was lekker to see you on TV the other night, but eish, you gave me a helluva skrik! (Skrik is a sharp Afrikaans word which suggests that someone may need to change their underpants). One moment I'm watching you talking to a mob of your red & brown Freedom […]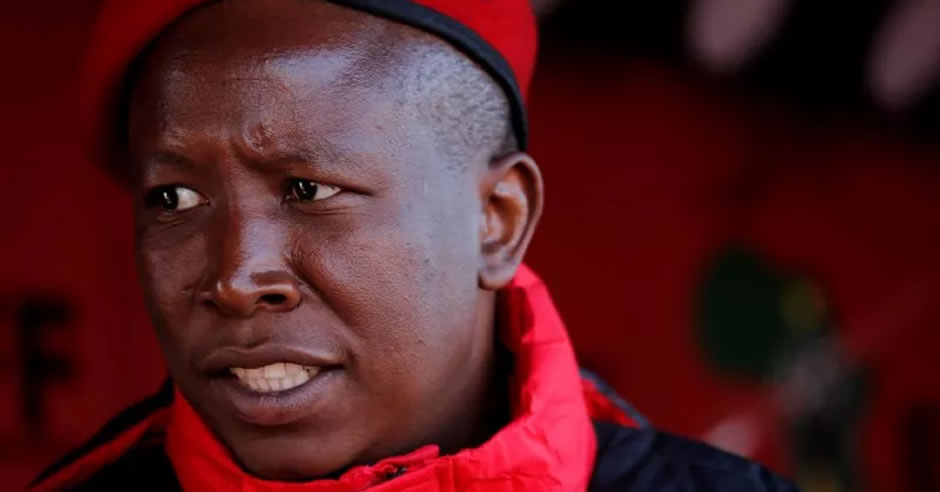 Hey Boet, it's me again. It was lekker to see you on TV the other night, but eish, you gave me a helluva skrik! (Skrik is a sharp Afrikaans word which suggests that someone may need to change their underpants).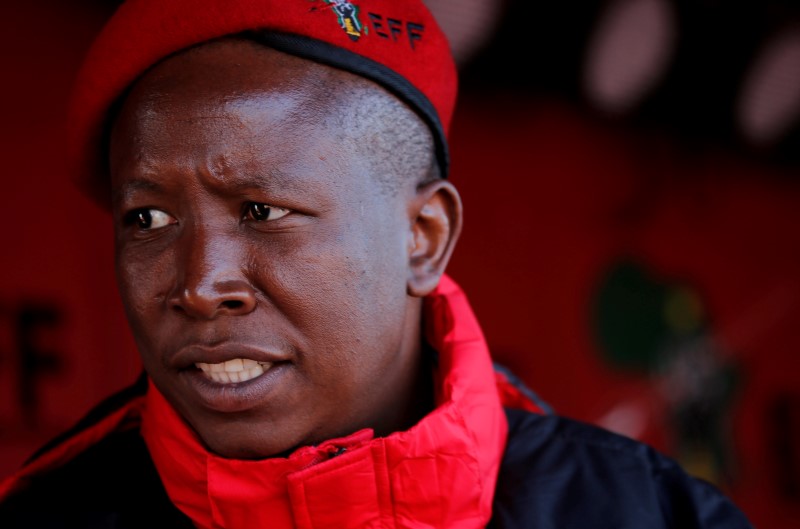 One moment I'm watching you talking to a mob of your red & brown Freedom Fighters and telling my wife that you and I are chinas, and the next thing I hear you say something which made me spill whisky on my dog!
You said: "We are not calling for the slaughtering of white people, at least for now. What we are calling for is the peaceful occupation of the land, but white minorities be warned, we will take your land. It doesn't matter how. It's coming, unavoidable. The land will be taken by whatever means necessary."
Bliksem!!!
That's the sort of talk that makes me want to run back to my mother Boet!  But she owns more land than I do, so I won't.
Anyway, here's the thing. After drinking a few more dops than usual, and asking my wife to sleep on the side of our bed nearest the door, I tossed and turned all night thinking about what I needed to say.  And here is my message to whichever young EFF revolutionary, party member of yours comes to kill me for my land.
Please read it to him carefully if he doesn't speak English:
Howzit my black brother, redeemer of stolen land and divine executioner, I'm assuming you're going to kill me and take my land because you have no money, no job and no land of your own?
All thanks to my greedy, colonial ancestors?  Cool. I can buy that.  But before you despatch me into the next realm, I need to tell you a bit about my third-of-an-acre here in the very sleepy town of Howick. A town in which most of the people are, by the way, very pink.  You see, I wouldn't want you to come unstuck, so let me enlighten you on a few things that will help you once you have seized my great chunk of ill-gotten wealth.
Firstly, by law you are not permitted to grow crops on my land because this area is not zoned agricultural. The land's not big enough anyway, so you may as well stick with the flowers and the lawn. And, of course, the dog shit which you will need to pick up every couple of days. Just throw it in the flower bed.  You will be inheriting four dogs from me by the way.
You will also need to cut the lawn every week in summer or it will start looking very untidy and become a lekker hiding place for snakes!  My maid tells me that snakes only bite black people, so take care.
Talking about my maid, she's going to be very pissed off when you kill me, but if you offer her a raise she may well decide to work for you. Just don't assume she'll do anything else for you, because she's old enough to be your mother.
Now, you do understand that you will need to pay to have a maid and get the lawn mowed right? These things don't come free just because you own a piece of land.
And then there are all the other expenses. First of all the bond. The bank actually own my property Boet, and they won't let you use it without paying the bond, which is about R8,000 a month.
You can always go down and murder my bank manager, but be careful, I think he's black. The electricity costs about R1,500, the water R400, the municipal rates R1,000 and insurance on the house R2,500. Every month.
This is before you even feed yourself or watch DSTV. And let's not forget the cost of general maintenance in a suburban home. Oh, and you'd better have a vehicle so that you can get to the shops and back. Or are you going to murder a white person for that too?
Anyway, all in all I reckon you will need at least R30,000 per month to own my home.
I think the point I'm trying to make is this. While I fully understand your need to kill me and take my ordinary little suburban home, you may want to consider getting a job first, because it costs a lot of money to live in it.
You didn't think of that?!  Well I tell you what.  Put down your EFF Handbook and your copy of Das Kapital, buy yourself some lunch, and find a nice shady spot under a tree where you can ponder awhile.
You may just come to the conclusion that you would be richer WITHOUT killing me and taking my land.  The simple reason being that, to own what I have, you need a regular monthly income.  And crime and murder doesn't always guarantee that.
Having said that my fine, deep thinking friend, you have my greatest respect for sticking with your ideals, and I don't want to spoil the great dream that your leader Juju has put in your head.  After all, he said: "If you see a piece of land and you like it, don't apologise, just take it!"  So my advice to you is, go ahead!
My dogs, my maid, the garden services, the local municipality, my insurance broker, my neighbour who plays Steve Hofmeyr music all day, and all the happy birds in the beautiful trees on my property eagerly await your visit.
Just one thing.  I've always been very polite to Julius Malema, and even call him Boet quite often, so is there any chance that when you kill me it can be with an overdose of Johnny Walker Black?
Don Clarke – That Drakonteur
This letter is republished with kind permission of Don Clarke. View more on his website: www.donclarke.co.za