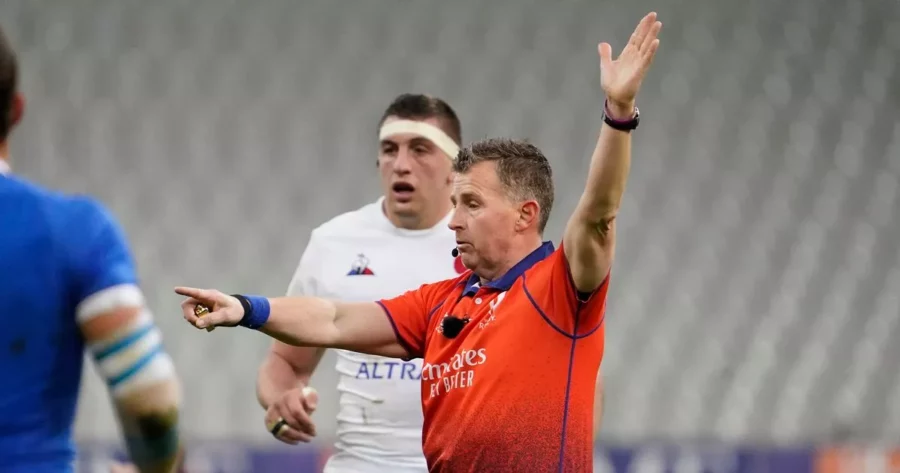 Nigel Owens says technology could be killing rugby
Nigel Owens has been highly critical of how technology was used at the Rugby World Cup and has called for an overhaul of officiting.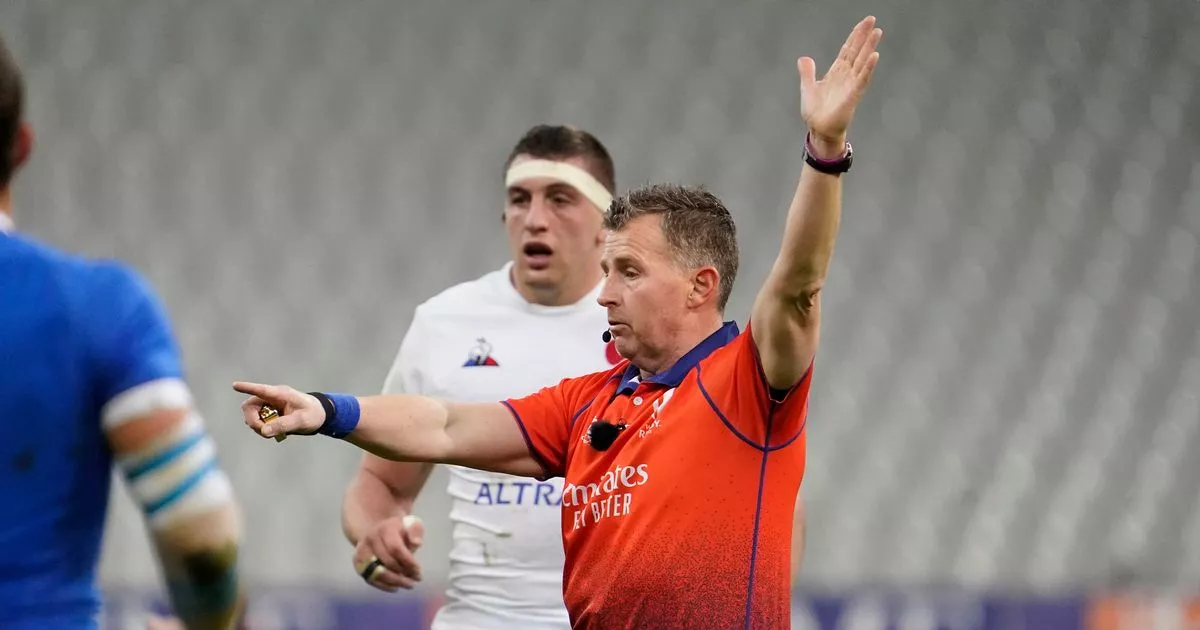 Former international referee Nigel Owens believes that TMOs hold too much power in the game right now and also called for the Foul Play Bunker to be scrapped.
GOOD NEWS: Lukhanyo Am returns for the Sharks this weekend
NIGEL OWENS SLAMS USE OF TECHNOLOGY AT WORLD CUP
Owens felt that the bunker was overused during the Rugby World Cup and proved more hindrance than help.
"During the Rugby World Cup, I made no secret of my thoughts on the new TMO bunker," Owens wrote in his column for Wales Online.
ALSO READ: Cheslin Kolbe finally reveals his World Cup final sin-bin thoughts
"While it certainly showed how it can help to speed up games, it hardly reduced controversies or improved decision-making during the tournament and, in my opinion, ended up being used too much when the decisions should have been made by the on-field referees.
"At the moment, it feels like the TMO is refereeing matches and that is not a road that rugby should be going down.
"While technology has its place in the game, how it is used currently needs to change."
ALSO READ: Why Tom Curry may never play rugby again
SCRUM ISSUES
Owens also singled out the scrum as a major area of concern for World Rugby and its refereees.
ALSO READ: The top ten highest-paid athletes in 2023
"I know it's a cliche but how scrum-halves are feeding into the scrum is worse than ever at the moment," Nigel Owens wrote.
"In the past, it wasn't really ever straight and I was probably as guilty of letting it slide as anybody else at the time, but now it is beyond a joke. Most scrum-halves may as well put it straight under the No.8's feet.
ALSO READ: All Blacks and Springboks in talks to revive 'old-school' tours
"Too many scrums are not being refereed at the moment .Too many refs are playing on when the scrum is down and not dealing with the issues behind it, and the problem then just continues over and over again.
"They simply need to be stronger – if they can be stronger in refereeing it and in dealing with the negative scrummagers, then we will see much more of a contest at scrum time."
NIGEL OWENS BEMOANS RUCK REFFING
Owens added that the ruck and tackle breakdown area needs stronger officiating as well.
"It's all there in the laws of the game, but it just needs to be refereed better," Nigel Owens said.
"You can't deliberately collapse a ruck and players arriving at the ruck should be arriving on their feet and not diving off them.
"I'm not saying that everybody on the ground needs to be penalised, but certainly I think it's an area of the game we need to improve on.
"If we get more players on their feet contesting the ruck then we have more space in midfield for the players to attack. This will also reduce the amount of dangerous clearouts around the dead ruck areas, when piles of bodies are on the ground.
"What we saw during the World Cup was several incidents of a player coming in to jackal the ball and an opposition player coming in to try and clear him out but then just pulling him off his feet into the ground.
"The player is then penalised for doing nothing wrong and we're just left with a big pile of bodies and a total mess."