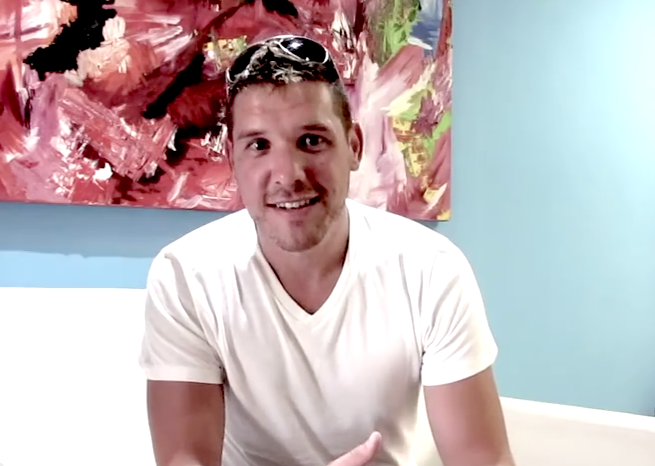 It's been less than three weeks since Brent Lindeque uploaded his 'South African NekNomination' video and changed one thing…which changed everything. Today he spoke to SAPeople about optimism, South Africa and his day job.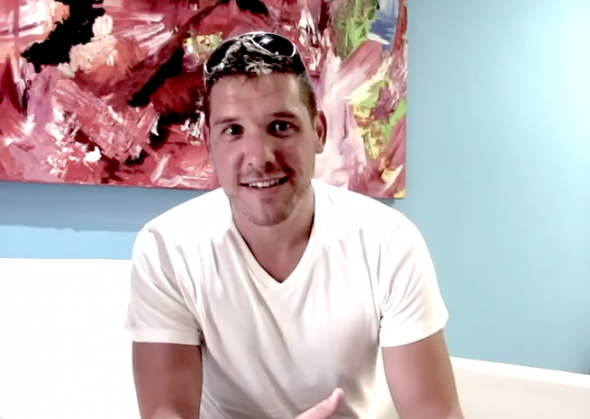 On 31 January Brent uploaded his Neknomination challenge in which he had changed the social media game's rules and done something charitable (donating food to someone in need), rather than irresponsible (downing a bottle of alcohol). You can see the video below.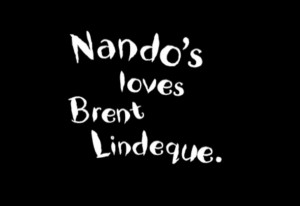 His video went viral around the world and transformed the dangerous drinking game (which had tragically resulted in a couple of deaths) into a pass-it-forward version instead, now known as RakNomination (Random Acts of Kindness).
Brent's act of kindness inspired both individuals and corporations like Nando's, KFC and SA Breweries to create their own RakNominations in a giving spirit that has swept the nation, and parts of the world.
In the last few days, Brent has uploaded a new #ChangeOneThing video (see below) which sums up all the good stuff that's happened since he turned NekNominations on its head.
Catching up with Brent Lindeque:
1. What's your regular job when you're not Changing One Thing?
I own a "Brand Activation" company called Chaos Theory. We work in the marketing, PR & activation space. We work closely with clients and brands to creatively get their brand into the consumer space. This allows consumers to experience the brands while brands get to know their consumers…We call ourselves Activation Architects…but that just means we get to be super creative at activating brands…in the best possible way.
2. Who's #ChangeOneThing video has moved you the most?
There was an amazing video in the UK where the nominee gave a homeless man a whole bunch of food and then took off his snow jacket (given to him by his dad) and gave it to the homeless man – the homeless man tries not to take the jacket as the nominee would get cold. It's a beautiful show of the human spirit.
Even the inspiring get inspired – above is the video that moved Brent the most.
3. Charity work can be so rewarding being exposed to the best in people, and at the same time so disheartening when just one person in an ocean of kindness is negative and ungiving. Have you experienced that yet, and how are you coping when you hit negative blocks?
I am an incredibly positive and optimistic person…I always see the good in everything and am able to work my way through the heartbreak of charity, knowing that the little things that I am doing amount to so much more.
4. What is your aim/dream for #ChangeOneThing?
My dream is already set in motion. We are currently formulating a foundation (hopefully will go live on 1 March)…This foundation will allow charities to talk about their needs (on a micro level) and allow individuals and consumers to asset on a macro level.
The second part of that is to facilitate #ChangeOneThing talks around the country bringing local & international speakers to South Africa to show how changing one thing (in business, relationships or a charitable way) can change everything.
The third part that we're focusing on, is creating #ChangeOneThing February where we can kick off the year by giving back and nominating others to do the same…an annual month long event.
5. You've been elevated to the position of inspirational role model. Do you have any sleepless nights worrying about the pressure that brings?
No…the elevation has only inspired me to be better and do more. I can only hope that I can live up to the expectation and continue to help South Africa and the amazing people that live here. I have goals in place to achieve this, and have really found my passion in life.
6. Please finish these sentences:
a) I love South Africa because…we are an amazing country filled with incredible people. We are a young nation but full of so much potential.
b) I wish South Africans would…follow my lead and be charitable with both their money and time. If you have the ability to assist someone less fortunate than you…do it.
Watch Brent's Latest #ChangeOneThing Video – An Update since his 'South African NekNomination'
Btw – the soundtrack is the beautiful #ChangeOneThing song, written by Denny Lalouette & Veronique, and performed by Veronique.
The Original: A South African NekNomination – Brent Lindeque
The Shout Out
If anyone would like to get involved with the #ChangeOneThing foundation, they can follow Brent on Twitter or Facebook:
Twitter – @BrentLindeque
Facebook – Change One Thing SA