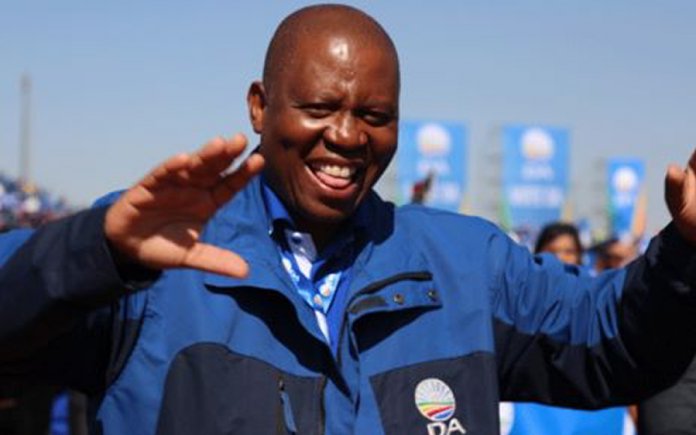 JOHANNESBURG – The Democratic Alliance's Herman Mashaba has been elected as the new Executive Mayor of Joburg, replacing the ANC's Parks Tau. On Twitter, DA supporters were already rejoicing before the official announcement, and even Wikipedia confidently updated their entry for the businessman before it was announced: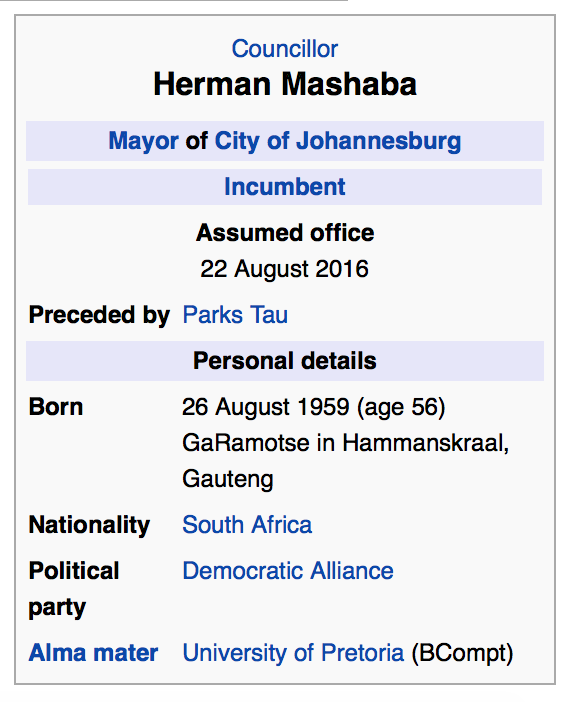 Earlier today the DA's Vasco da Gama was elected as Speaker (unleashing several jokes), and this evening the party's Kevin Patrick Wax was elected Chief Whip of Council.
Today's Joburg City appointments mean that the ANC has lost its hold over major South African centres with the DA now basically in control of Cape Town, Port Elizabeth, Tshwane and economic hub Johannesburg.
Mashaba is a successful entrepreneur and family man, who founded the famous company 'Black Like Me'.
Many have been inspired by his rags to riches tale – he was born in near-poverty in GaRamotse in Hammanskraal, and raised by his sisters while his absent domestic-worker mother worked long hours.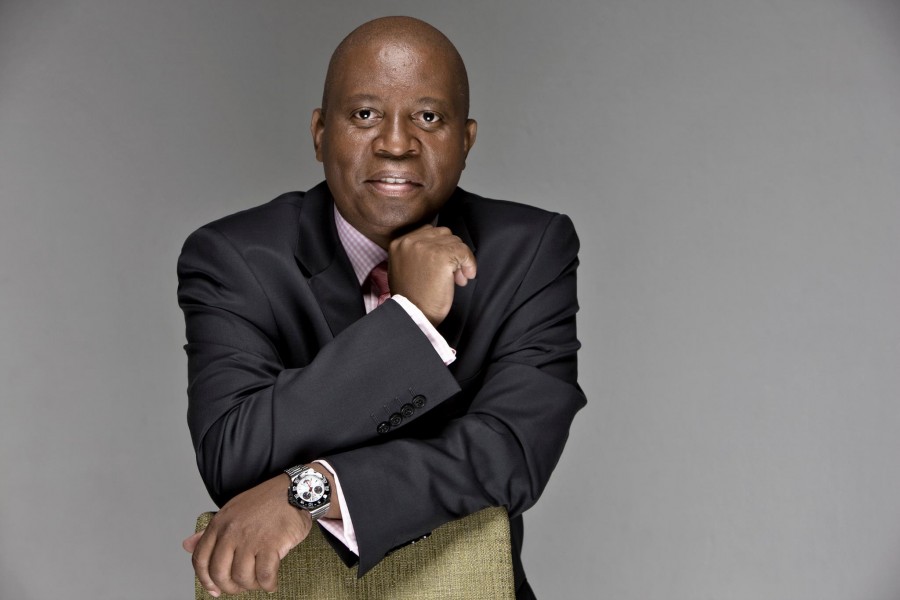 Mashaba sees his life's purpose to help others find a ladder out of poverty.
During his acceptance speech Monday evening, Mashaba said his new team should understand the importance of public service and time, and vowed that as of this evening "corruption is declared public enemy number one in this city". He also the unfairness of people living without toilets in a world class African city will be addressed.
He requested that his inaugural speech be postponed out of respect to the ANC councillor who passed away during today's proceedings, but not before thanking the EFF leadership for "what you have done for this country".
On Twitter:
The newly elected Executive Mayor of the City of Joburg is Councillor Herman Mashaba^LN #JoburgMayor #JHBCouncil pic.twitter.com/8utukxkM7g

— City of Joburg (@CityofJoburgZA) August 22, 2016
#JoburgMayor @HermanMashaba says his new team should understand the importance of public service & time^LN pic.twitter.com/qu7Gn9Iid4

— City of Joburg (@CityofJoburgZA) August 22, 2016
https://twitter.com/mynameisjerm/status/767794440937275392
Dancing and ululating, moments before announcement of new mayor #JHBCouncil #Joburg^TK pic.twitter.com/khrpmG6mvv

— City of Joburg (@CityofJoburgZA) August 22, 2016
#Joburg Herman Mashaba thanking EFF national spokesperson Mbuyiseni Ndlozi pic.twitter.com/uyfDIXQkHH

— Jacaranda News (@JacaNews) August 22, 2016
#Joburg: the hugs and near kisses that sealed it @IOL pic.twitter.com/A1VNTJprhO

— Thabiso Thakali (@Thabiso_TK) August 22, 2016
RT @Hlengi: Mashaba walks over to EFF councillors, shakes hands, thanking them for their votes. ANC has lost another council to DA #Joburg

— City Press Online (@City_Press) August 22, 2016
Kingmakers EFF a three year old what a time to be alive #Joburg

— BlackBone P. Letlole (@AmlaGaddaffi) August 22, 2016
MT @Hlengi: DA councillors are dancing around a smiling Mashaba, who is expected to be announced as new city mayor shortly #Joburg

— City Press Online (@City_Press) August 22, 2016
#Joburg: Herman Mashaba hugs EFF councillors. Results are yet to be announced. But celebrations are galore already. pic.twitter.com/db1FtCMab3

— POWER987News (@POWER987News) August 22, 2016
#Joburg: I think is pretty clear now judging by Mashaba hugging fighters pic.twitter.com/W4utKlX8jd

— Thabiso Thakali (@Thabiso_TK) August 22, 2016
It's official, the DA's @HermanMashaba is the Executive Mayor of #Joburg Cut Corruption, Clean governance In ????? pic.twitter.com/0r4l3LsGre

— Jane Sithole (@moloisrj) August 22, 2016
They know themselves EISH.. #Joburg pic.twitter.com/IXHrPndEgx

— Thabisa M (@HoiThabisa) August 22, 2016
RIP ANC… #Joburg #JoburgMayor pic.twitter.com/svBnmMRH7a

— Albert Bredenhann (@albert_pixelpro) August 22, 2016
We are on the lookout for the ANC in JHB #Joburg They vanished!! pic.twitter.com/xsKhNgx8mQ

— Wynand Claassen (@Flex_squirrel) August 22, 2016
https://twitter.com/uSamke_M/status/767797362215493632
DA and EFF right now. #JoburgMayor pic.twitter.com/nxU6zNZT9m

— Karabo Mokgoko (@Karabo_Mokgoko) August 22, 2016