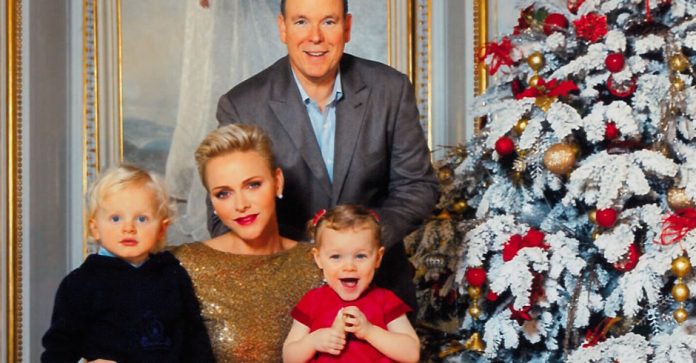 Prince Albert and Princess Charlene of Monaco are sending out a glamorous and beautiful family photo for their annual Christmas Card, featuring their children Prince Jacques and Princess Gabriella (and a painting of the late Princess Grace).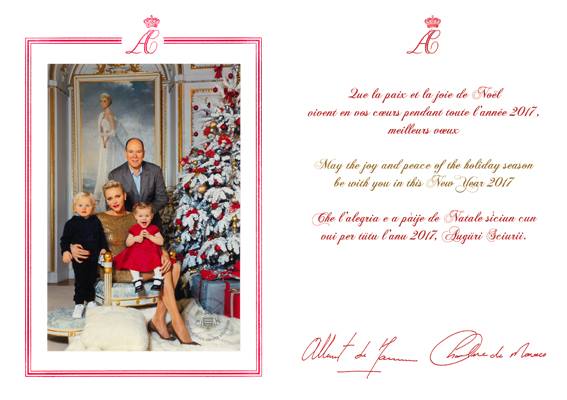 The card says simply: "May the joy and peace of the holiday season be with you in this New Year 2017." (The French version above it says: "May the peace and joy of Christmas remain in your hearts throughout 2017. Best wishes.")
In the background of the photo a portrait of the Prince's late mother, Princess Grace (nee Kelly), can be seen hanging on the wall.
The Christmas Card photo session took place on the same day as the principality's Christmas Village opening and features several photos of the royal twins on their own around the Christmas tree.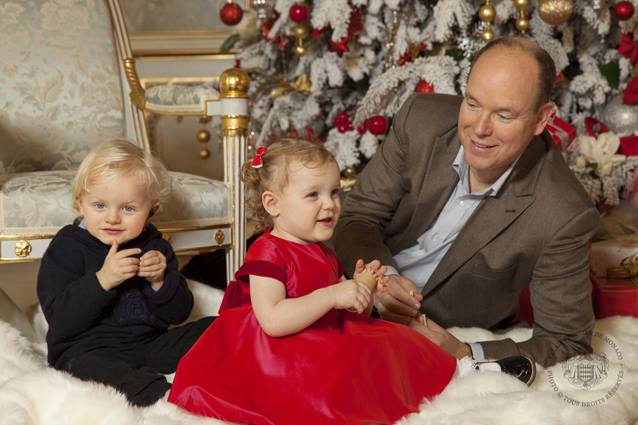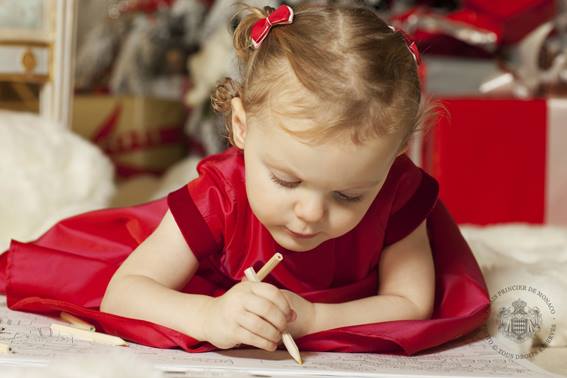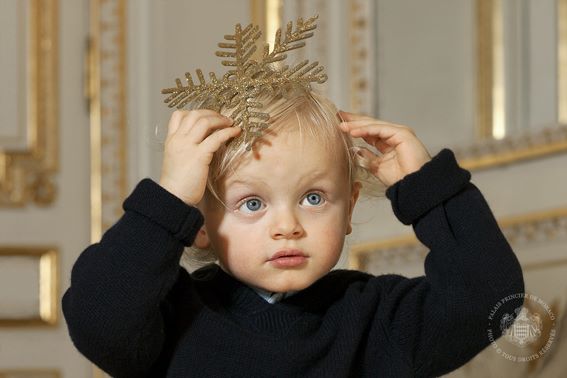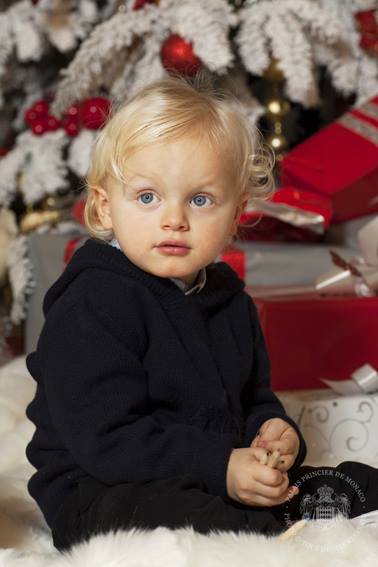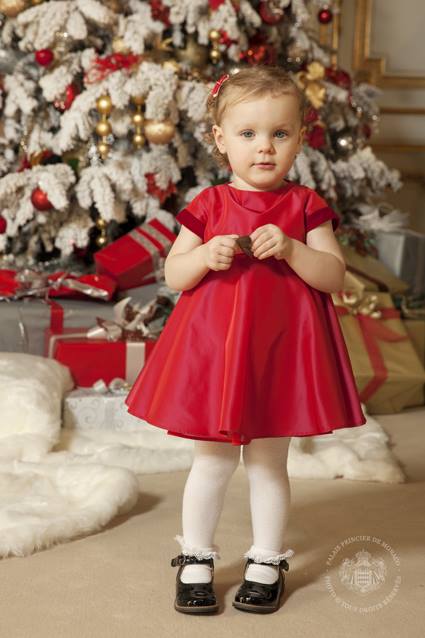 The photos were taken by Monaco resident, photographer Vanessa Von Zitzewitz, whose photo of Charlene (nee Wittstock) is also the first one the Princess used when launching her new Instagram account recently.
The former South African Olympic swimmer is wearing a dress by Ralph Lauren and Jimmy Choo shoes.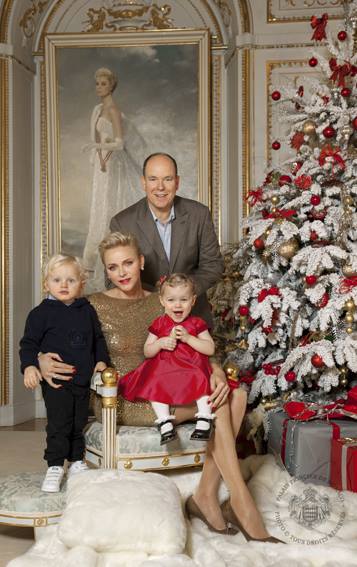 The royal twins have had a festive December with a safari-themed party for their second birthday, a visit to the Monaco Christmas Village and the annual Christmas Party for the children of Monaco.
© Photos: Vanessa Von Zitzewitz / Prince Palace