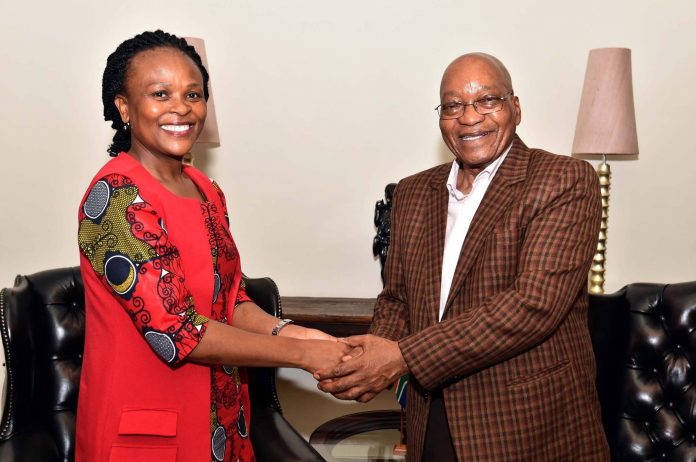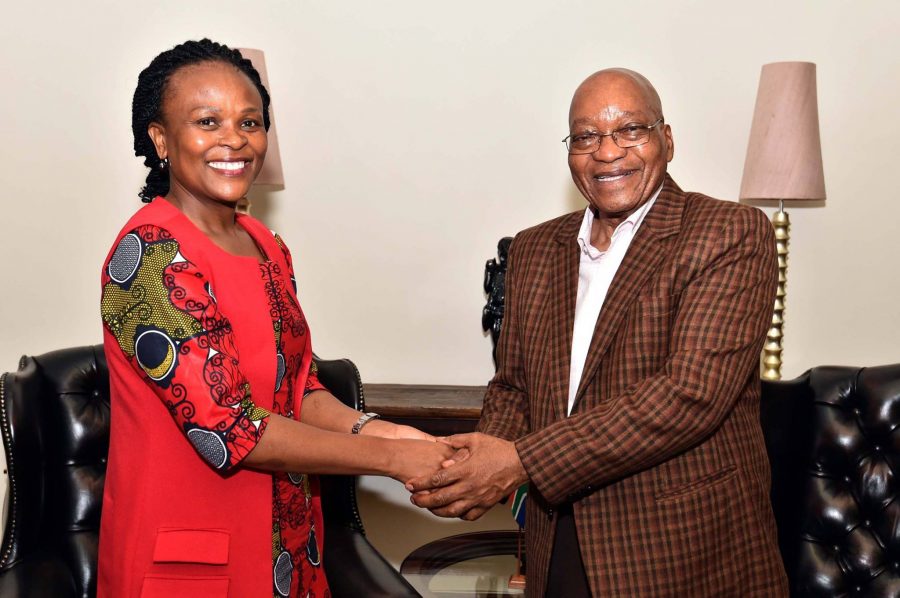 GAUTENG – EFF (Economic Freedom Fighters) leader Julius Malema says the EFF regrets backing Public Protector Busiswe Mkhwebane and that it refuses to get behind the 'Occupy Absa' campaign as, he says, it is sponsored by the state and the Gupta family… and is nothing but a ploy to distract the country from the Gupta's alleged state capture.
Speaking at a press conference in Braamfontein Monday, Malema said "we reject all disingenuous political campaigns like that of #absapaybackthemoney which is a Gupta-backed campaign" and that the EFF will not join "Mickey Mouses funded by the Guptas and State Security Minister David Mahlobo".
With reference to the bank's alleged apartheid debt of R2.25 billion, Malema said "we will hold ABSA accountable through our own terms and own time. We won't be told by spies and agents what to do."
The Public Protector's interim Absa 'apartheid state capture' report was leaked a week ago, revealing allegations that business tycoon Johann Rupert helped facilitate the Absa – then Barclays Africa – deal, a claim he has denied. Malema also said today, "I know where and to whom Mahlobo went to to dig for Rupert information".
He said he would not give a date but that Absa will wake up one day "with a sea of red" (referring to EFF supporters) over it.
Malema also expressed regret at the appointment of Mkhwebane as Public Protector and accused her of being a Gupta puppet.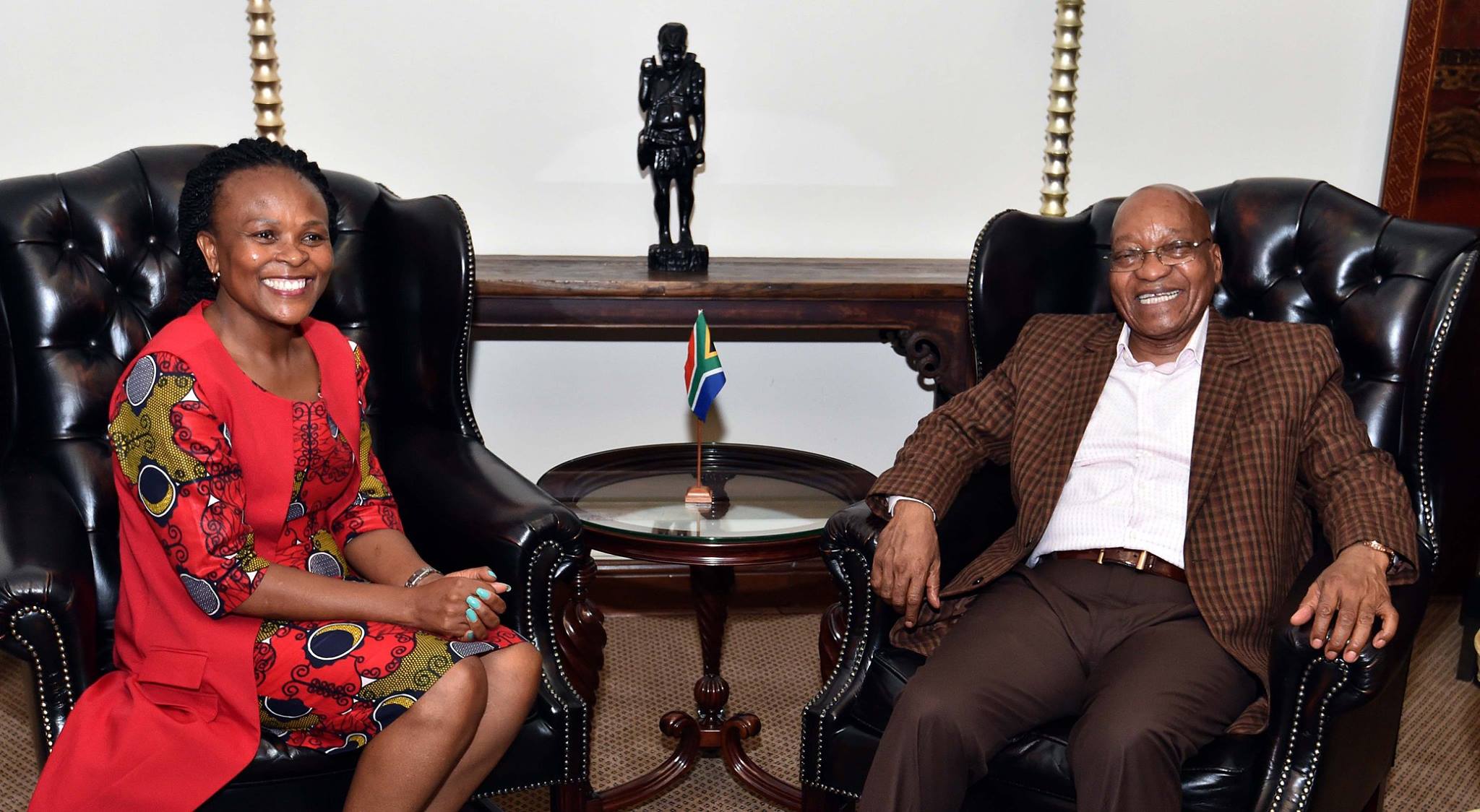 "We have made a terrible mistake appointing Busi Mkhwebane… From today we must stop calling Busi public protector; we must call her State Protector," he said, adding that "I overlooked what I was told about her being a spy. We gave her a chance.
"But she's collapsing that office of PP… I can guarantee you that we will solve this problem of Busi. We are just waiting for 2 things to land on our laps." (He claims she lied in Parliament.)
Malema claimed: "This country has collapsed and is on autopilot. The only thing to restore the hope is judiciary."
He said: "We want to finish this ANC. The DA will never appeal to our people. The Black mask did not work."
He also said Deputy President Cyril Ramaphosa should forget about being President of the ANC, as it will never happen.
CIC @Julius_S_Malema delivering a closing address on the last day of the 3rd Plenum of the EFF. #EFFPlenum pic.twitter.com/1zenCTuQGF

— EFF Official Account (@EFFSouthAfrica) January 22, 2017
@Julius_S_Malema says @DlaminiZuma is corrupt for accepting the Gupta Award, @ThuliMadonsela3 also accepted same award. Is she corrupt ? pic.twitter.com/fuR8bTnSjc

— Esethu Hasane (@EsethuHasane) January 23, 2017