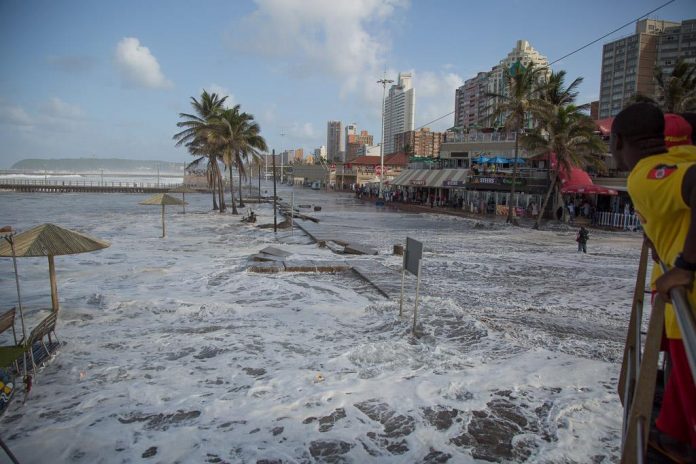 Durban, on the KwaZulu-Natal coastline of South Africa, was battered by huge surf on Sunday 12 March 2017… as either the forthcoming spring tide, or the after-effects of the cyclone which hit Madagascar last week, brought a major swell to the region. It was also full moon on Sunday.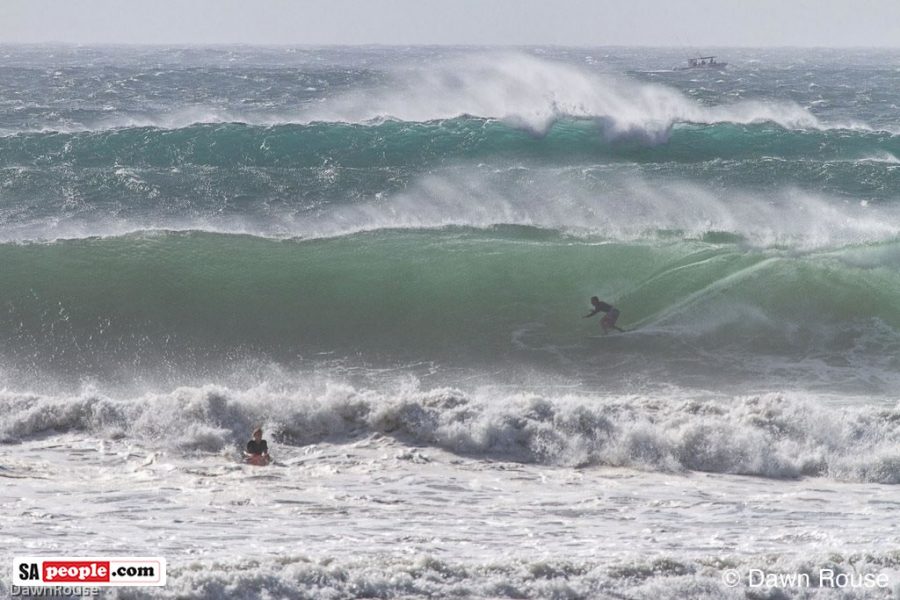 Local Durban photographer DAWN ROUSE was at the beach resort's popular beachfront to capture the incredible photos on this page as the promenade was flooded – particularly after one freak wave, which had mini-tsunami like force as it swept up the pavement and into the carpark… sending holiday-makers and local beach-goers running and screaming for safety. (CRAIG DOVE, from Craig "O" Pix captured the wave on video – see bottom of page.)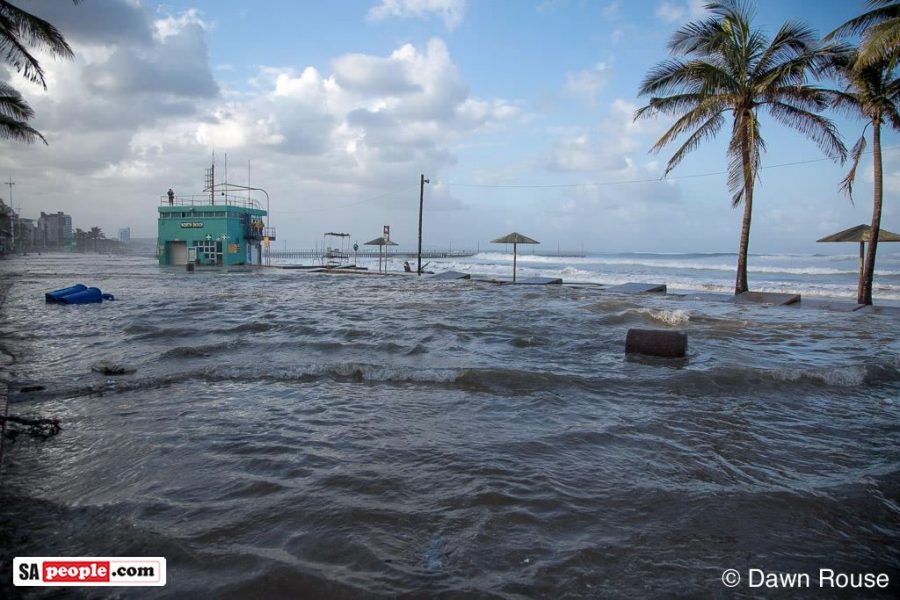 Some experts said Durban was too far from the cyclone for the ocean to have been affected. Durban's last Spring Tide was on 28 February and the next one is due tomorrow (Tuesday 14 March 2017).


Durban Swell – filmed by CRAIG DOVE, 12 March 2017
Watch freak mini-tsunami like wave roll up on Durban's beachfront promenade.
MORE
DAWN ROUSE: Dawn Rouse Lifestyle (Facebook) or www.DawnRousePhotography.co.za.
CRAIG DOVE: Craig "O" Pix or Craig Dove's Facebook page.
View more of Craig Dove's videos and photos of the massive Durban waves.
View more Photos and Videos of Heavy Waves Battering Durban Beach Front – including aerial video of the mini-Tsunami-like wave in South Africa on Sunday 12 March 2017
MORE
Durban's North Beach Tragedy – Big waves wash 7-year-old girl off pier – Sunday 21 January 2018