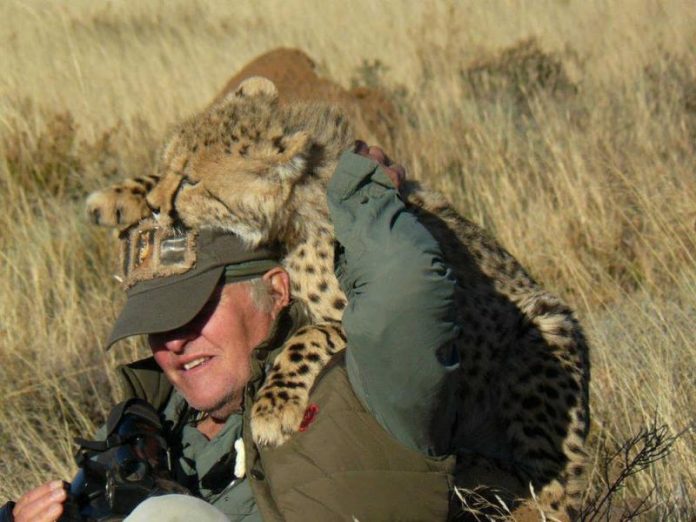 A cheetah has tragically mauled and killed a three-year-old boy this weekend on John Varty's farm, near Philippolis in the Free State, South Africa.
East Coast Radio (ECR) reports that police spokesperson Motantsi Makhele said the boy was attacked by the by the cheetah on Saturday. He was airlifted to hospital in Bloemfontein but sadly succumbed to his injuries en route to the hospital.
Renowned filmmaker and conservationist John Varty owns the farm, Tiger Canyons, which he controversially established to create a self-sustaining haven for tigers outside of Asia (where they were threatened with extinction).
ECR says Varty has confirmed the tragic death. The child was apparently the son of one of Varty's workers, Jacob Pieterse, and not a tourist.
Earlier reports had incorrectly stated that the boy was killed by a tiger, but Varty says it was a cheetah.
Police have opened an inquest docket, but no arrests have been made.
Varty was himself briefly hospitalised in 2012 after being attacked by one of his tigers.
John Varty and his brother Dave are the founders of the luxurious Londolozi Game Reserve.
Last week, a teenage tourist from New Zealand was attacked by a cheetah at a farm in KwaZulu-Natal. He survived with only minor wounds. And in August last year, a worker's young child was killed by a lion at a lion sanctuary near Parys.
Captive cheetah kills 3 year-old boy on filmmaker John Varty's farm https://t.co/O0j14WSk9f pic.twitter.com/F0EEKiHH4Q

— IxPhotoClasses.com (@ixphotoclasses) March 19, 2017