While Environmental Affairs Minister, Edna Molewa, made hollow claims this morning of a "slight decrease" in the number of rhinos poached nationally between January and June this year, her efforts at humility in "not claiming victory" yet and offering "cautious optimism" were cold comfort for anyone who cares about a species that is facing extinction right in front of our eyes.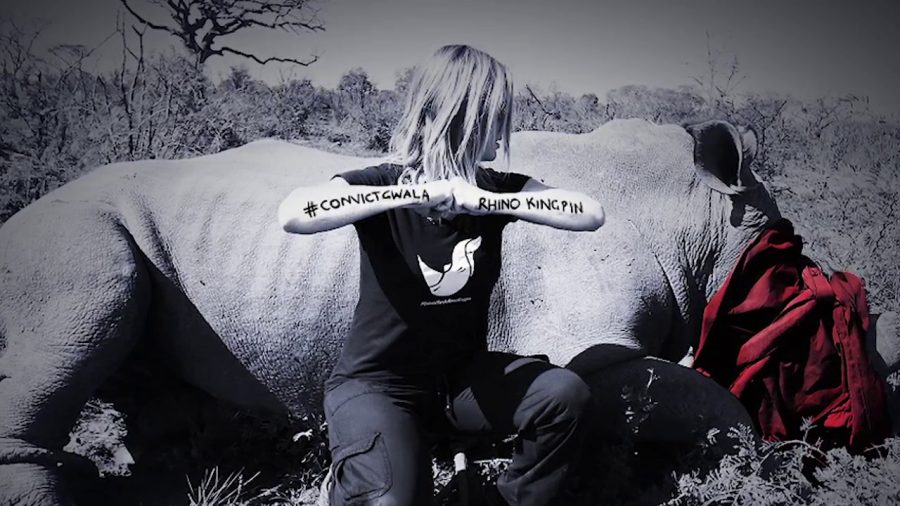 After today's press briefing in Cape Town, it could not be more obvious that now is the time that South African anti-poaching bodies need to unite, helped by the financial support of local corporations and pressure from the world on the governments of South Africa, China, Vietnam and Mozambique – to truly save the rhino: to root out corruption, to educate consumers, and to ensure that talking about the brutal death of 529 rhino in six months is met with the urgent resolve to never have to utter those words again, than to even try to put a positive spin on such a dark tragedy. This should not be accepted as the new normal.
The Minister delivered the latest poaching stats during a briefing today in Cape Town, reporting back on the progress of the implementation of the Integrated Strategic Management Approach of Rhinoceros – a strategic approach adopted by Cabinet in August 2014.
Coincidentally that's the same year in which another of Africa's iconic species – the elephant – began to be poached from the Kruger National Park. In 2014, after a decade free of elephant poachers, two elephants were killed in the Kruger. The following year, 2015, the elephant poaching death toll sharply rose to 19, and last year it more than doubled to 46.
Molewa admitted today that in the first six months of this year there have already been 30 elephants poached in the Kruger Park… so we're heading for the loss of another 60 this year if things don't change.
Molewa was joined by Defence Minister Nosiviwe Mapisa-Nqakula and State Security Minister David Mahlobo (yes, the same politician implicated in an Al Jazeera investigative documentary on rhino poaching, with alleged close ties to a rhino horn trader… which he denied).
She said: "There has been a slight decrease in the number of rhino poached nationally. A total of 529 rhino have been poached since January 2017 compared to 542 in the same period of 2016, representing a decrease of 13 rhinos.
"With regards to the Kruger National Park, which as you know has traditionally borne the brunt of poaching, a total of 243 rhino carcasses were found between January and the end of June 2017.
"This is compared to 354 in the same period of 2016. This represents a decrease of 34%," she said.
Briefing journalists at the Imbizo Centre in Cape Town on Monday, the Minister said the declining numbers do not mean government can proclaim victory.
She said, however, that a downward trend was being established, which was a cause for cautious optimism.
"Whilst there has been a decrease in the number of rhino killed for their horns in the Kruger National Park and Mpumalanga, the number of rhino poached unfortunately increased in some other provinces," she said.
She also said it was a concern that in 2017, those 30 elephants were poached in the Kruger National Park.
The Minister trotted out the same response to the poachings that she gave in February: "It is clear that more financial resources are required to address this challenge that we are experiencing in terms of both rhino and elephant poaching."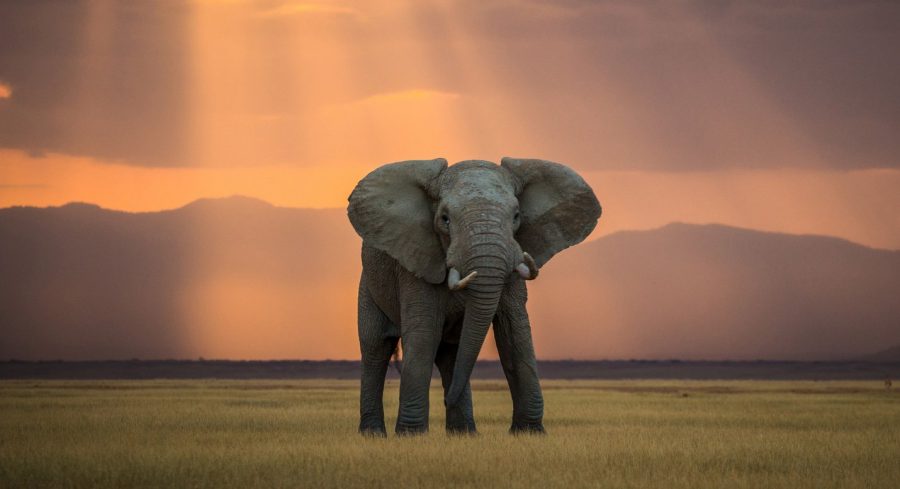 Meanwhile, the government's Rhino Protection Programme, supported by the Peace Parks Foundation, continues to support rhino orphanages for those whose mothers have been poached.
"We now have several rhino orphanages around the country taking care of orphans. The intention remains to ultimately resettle these orphans as part of family groups in the wild. SANParks alone has rescued 4 orphans in 2017 and presently holds 44 rhino orphans at various facilities."
Just over 350 poachers arrested
The Minister said, meanwhile, that in the reporting period, a total of 359 alleged poachers and traffickers have been arrested nationally.
She said the number of arrests inside the Kruger National Park totalled 90 alleged poachers with 112 arrested adjacent to the national park.
On investigations and prosecutions, the Minister said government was aware that to make a real impact on rhino poaching, arrests should translate into successful investigations and prosecutions.
She said in this regard, the recently-opened Skukuza Regional Court, which was opened in March 2017 as part of the Integrated Strategic Management Approach to combat rhino poaching, was now fully functional and had recorded a number of successful prosecutions.
"The Stock Theft and Endangered Species Unit continues to play an instrumental role in ensuring rhino poaching cases come to trial.
"The Unit's track record this year so far has been noteworthy.
"Since January, 15 cases have been… finalised which resulted in convictions with 22 perpetrators being sentenced to a total of 95 years imprisonment. It is anticipated that the new regional court at Skukuza will address the remaining cases," she said.
The Minister also said the Directorate for Priority Crime Investigations (DPCI), also known as Hawks, working in close cooperation with other government departments has also done sterling work since January 2017.
She said 13 suspects have been arrested and that 140 kilograms of rhino horn were seized when the Hawks made arrests in nine cases.
"The coordinated efforts between the DPCI, the South African Revenue Service (SARS) Customs, supported by the Environmental Management Inspectors are beginning to result in the dismantling of the trafficking networks.
"In the period under review, a number of rhino poaching related offences went to trial," she said.
Some of the successful convictions, the Minister said, includes:
The State Vs Sihlangu on 26 June 2017, who was sentenced to 17 years imprisonment after being charged with trespassing and possession of an unlicensed firearm and ammunition;
State Vs Ngoveni, a case finalised on 15 June 2017 and being sentenced to eight years behind bars for trespassing and conspiring to commit rhino poaching; and
State Vs Ndlovu, who was sentenced to 19 years after being charged with trespassing, possession of an unlicensed firearm and ammunition and illegal immigration. His case was finalised on 30 June 2017.
In another case, Nyanombe and Ntimana were sentenced to 14 years imprisonment after being charged for trespassing, possession of an unlicensed firearm and ammunition and illegal immigration.
"It is important to state that as government, we remain committed to providing regular updates on the state of rhino poaching in South Africa.
"Rhino poaching is a national priority crime and we continue to pursue a number of strategies to tackle this problem, working with vigour and determination, and as a collective.
"As I said, we are not claiming victory, but we should celebrate successes even when they are small," she said.
Meanwhile… regardless of what the Minister says, allegations continue within the country of corruption that is seeing one vital (and 'good') anti-poaching police officer sidelined, magistrates paid to be 'gentle' on suspects and delays in court cases that lead to mistrials. Right now, South Africans are being urged to support Jamie Joseph's campaign to have the trial of an alleged rhino kingpin in KZN moved to the High Court.
Until the corruption is dealt with, it is likely that we will continue to hear the devastating stats we've heard so far this year – in March 13 rhino were poached in South Africa during one 24-hour period, 23 rhino were killed in the first two weeks of May in KZN alone. And earlier this month, there were reports of at least 23, if not 30 rhino being killed in South Africa in the first weekend of the month.
We cannot continue like this, and the future of our wildlife certainly can't continue like this. Like the Emperor's Clothing, we cannot pretend along with the Minister that what she told us today is good news. If there is anything that you can do – please do… whether it's lobbying your government; sharing the plight of Africa's wildlife with friends, colleagues, politicians overseas and raising awareness; or raising funds and donating to organisations that are working in South Africa… people and organisations who still believe that we can turn this around, that we CAN stop the crime against our animals and keep these precious creatures on our planet, where they belong.
View full briefing: Environment.gov.za