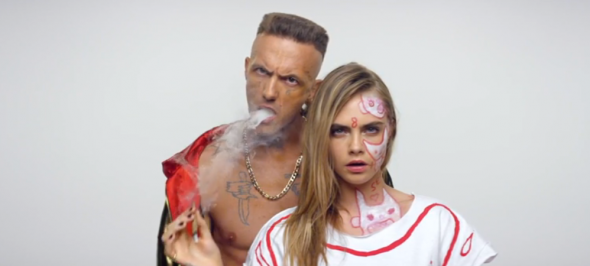 International Celebs star in Die Antwoord's Ugly Boy Music Video
South Africa's zef-rap rave band Die Antwoord are hot news this week. Well, even hotter than usual. And even more global than usual. The last few days saw the release of the  'Chappie' trailer featuring Die Antwoord alongside Hollyood heavyweights, as well as the launch of their new music video guest-starring international celebrities. Die Antwoord already have […]
South Africa's zef-rap rave band Die Antwoord are hot news this week. Well, even hotter than usual. And even more global than usual. The last few days saw the release of the  'Chappie' trailer featuring Die Antwoord alongside Hollyood heavyweights, as well as the launch of their new music video guest-starring international celebrities.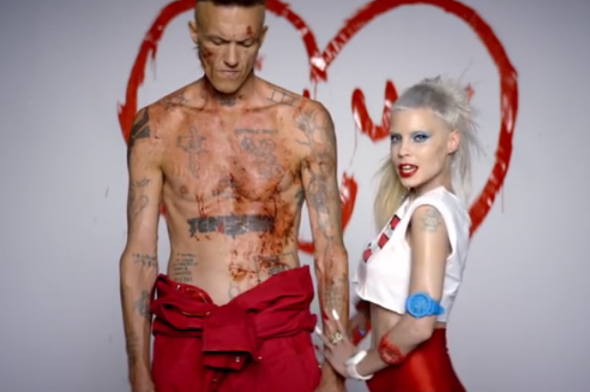 Die Antwoord already have a cult following internationally – remember, even Lady Gaga loved them before they turned down her offer to play support on her South African tour (and released the slightly mean 'Hey Fatty Boom Boom' in which a Gaga-look-alike got mauled by a lion on the streets of South Africa).
But with these latest two accomplishments,worldwide domination is within their grasp. And while they may have said no to Gaga, they've happily embraced other international stars.
In  'Chappie' – directed by South African Canadian Neill Blomkamp, and filmed in South Africa – musical duo Yo-Landi Vi$$er and her partner Ninja act alongside such global star heavyweights as Dev Patel, Hugh Jackman and Sigourney Weaver.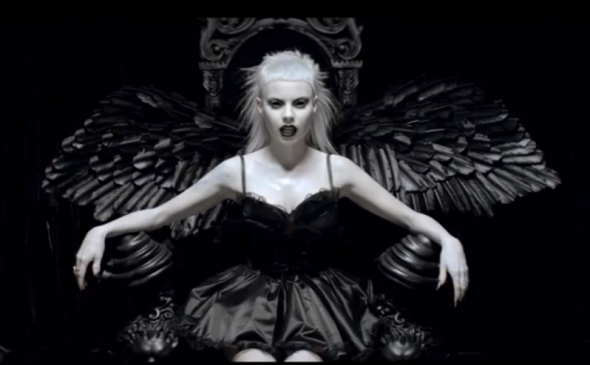 Whilst in their music video 'Ugly Boy', international stars seem to have clamoured to appear – sometimes very, very briefly – in this weirdly wonderful love song! Released on 4 November, the video has already had over 2.4-million views on YouTube.
The music itself is a little less edgy than their previous hits, a little less offensive lyrically than previous songs like 'Fish Paste' (!)…and yet still unmistakenly Die Antwoord…meaning that this song (which is catchy from your first listen) is likely to broaden their appeal to a more 'pop' market, whilst keeping the cult fans happy too!
And the visuals are crazy, freaky, sexy, cool enough to guarantee die-hard fans will still be happy.
If you're a first-timer to Die Antwoord, please be prepared – the experience is not always pretty! But just remember, like Yo-Landi says in the song: "Ugly on the skin / But you're lovely from within".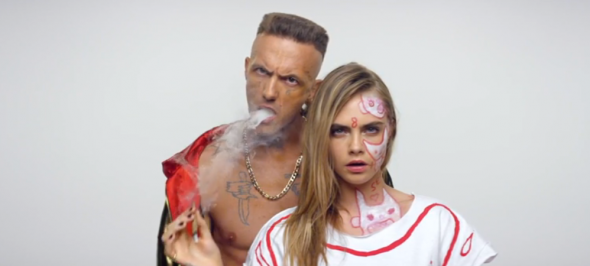 The video, directed by Ninja, was filmed at STAGE THIS in Los Angeles and is packed with the South Africans' international celebrity friends – from British supermodel Cara Delevingne, to Marilyn Manson, Aphex Twin, Flea (Red Hot Chilli Peppers), Jack Black and Dita Von Teese! The zef dancers are Lafayette and Flash, and there are also cameos from Charlotte Free, Estevan Oriol, DJ Muggs, Tokkie, Sunny Balzary, Sixteen Jones and the late Trigz.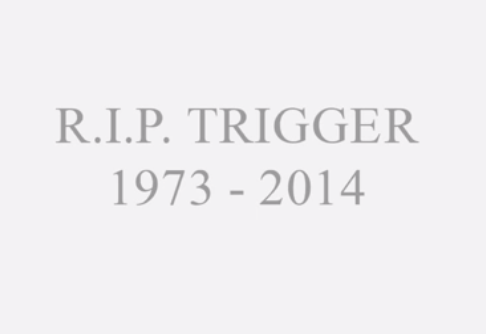 At the end of the video there is a tribute to 'Trigger', which we presume refers to Trigz, the celebrity tattoo and grafitti artist who was gunned down last month in North Hollywood after confronting a stranger for being 'rude'.
Yo-Landi and Ninja, who have a child together, formed Die Antwoord with DJ Hi-Tek in 2008. Their  daughter, Sixteen Jones, features in their popular hit "I Fink You Freaky".
The new single Ugly Boy is off the band's 2014 album Donker Mag.
The strong celebrity support in the music video, along with their roles in mainstream movie 'Chappie' (which will be released in March 2015), are sure to propel Yo-Landi and Ninja into becoming household names around the world…which seems a kind of really freaky concept, but we're sure they'll keep their Zef Efrican edge!
Watch Video – Ugly Boy by Die Antwoord
Die Antwoord are performing in Russia this weekend, and will be touring Europe in January 2015.
More Info
www.dieantwoord.com