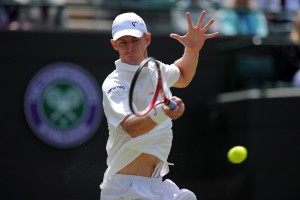 Novak Djokovic's Wimbledon Win included Beating South African Kevin Anderson
The journey of Wimbledon's newest champion Novak Djokovic to victory included a match against South Africa's own Kevin Anderson. The two met in the second round of the tennis tournament, where Djokovic knocked Anderson out in a fairly short match. In just under two hours, Djokovic dominated and won in three straight sets: 6-3, 6-4, […]

The journey of Wimbledon's newest champion Novak Djokovic to victory included a match against South Africa's own Kevin Anderson.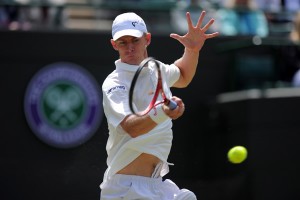 The two met in the second round of the tennis tournament, where Djokovic knocked Anderson out in a fairly short match. In just under two hours, Djokovic dominated and won in three straight sets: 6-3, 6-4, 6-2.
Anderson has beaten Djokovic before – three years ago in Miami, but it wasn't to be this time around – and by losing, Anderson allowed Djokovic to sail through to beat Marcos Baghdatis of Cyprus and continue his onslaught all the way through to today where Djokovic beat Rafael Nadal.
Djokovic glowed after the match, kissing the cup, and announcing: "It's really hard to describe this with words but it is the best day of my life. I've always dreamed of this. Thank you all for coming and making this day even more special. That's probably my best match on grass. I would like to congratulate Rafa for having a great tournament."
Nadal, ever the gentleman, said "Wimbledon is the most special tournament. I can imagine how Novak feels." And so Nadal's 20-match winning record at Wimbledon comes to an end. This is his first defeat since 2007 (the same year that Anderson turned Pro).
Djokovic is the new No. 1 in the world (and winner of £1,100,000 prize money as the Wimbledon Men's Singles champion).
Johanessburg-born and based Anderson has represented South Africa in both the Davis Cup and in the 2008 Summer Olympics in Beijing. He played three seasons of college tennis for the University of Illinois in the United States before deciding to pursue a full-time professional tennis career in 2007.
He's sure to be back at Wimbledon next year, still arguably the most prestigious tennis tournament in the world.