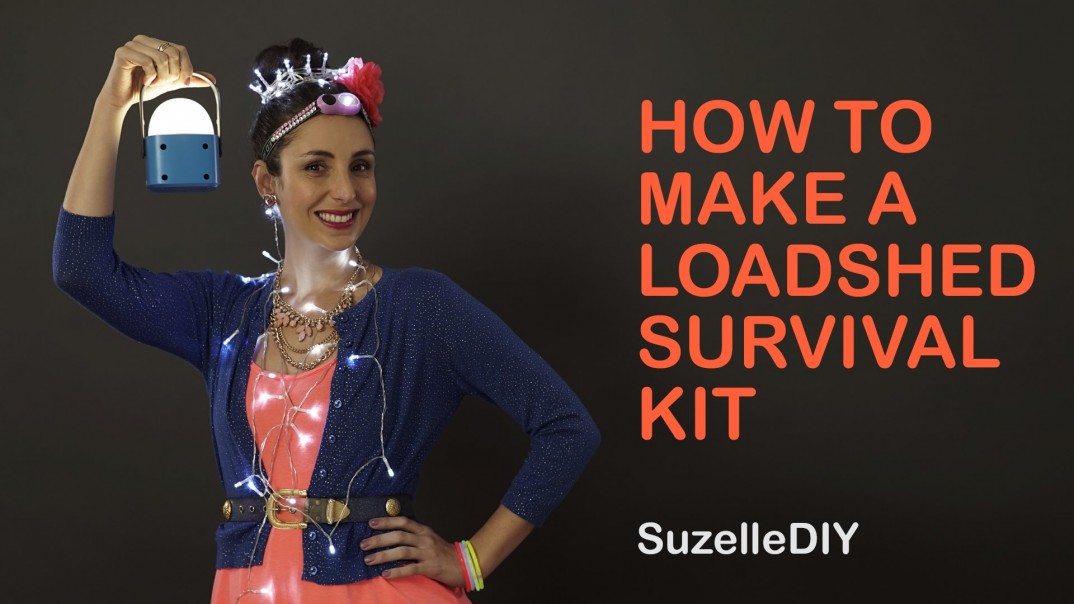 Suzelle DIY's Essential Loadshedding Survival Kit for South Africans
South African DIY Goddess Suzelle DIY has some fantastic tips for how to make a loadshedding survival kit. You'll find the tips both romantic…and ingenious. And of course, many of the products required to make this essential kit can be found at Checkers. (Suzelle recently starred in Checker's latest TV commercial along with Nataniël.) Watch Video: […]

South African DIY Goddess Suzelle DIY has some fantastic tips for how to make a loadshedding survival kit.
You'll find the tips both romantic…and ingenious.
And of course, many of the products required to make this essential kit can be found at Checkers. (Suzelle recently starred in Checker's latest TV commercial along with Nataniël.)
Watch Video: How to Make a Loadshedding Survival Kit
There's it! Because anybody can.