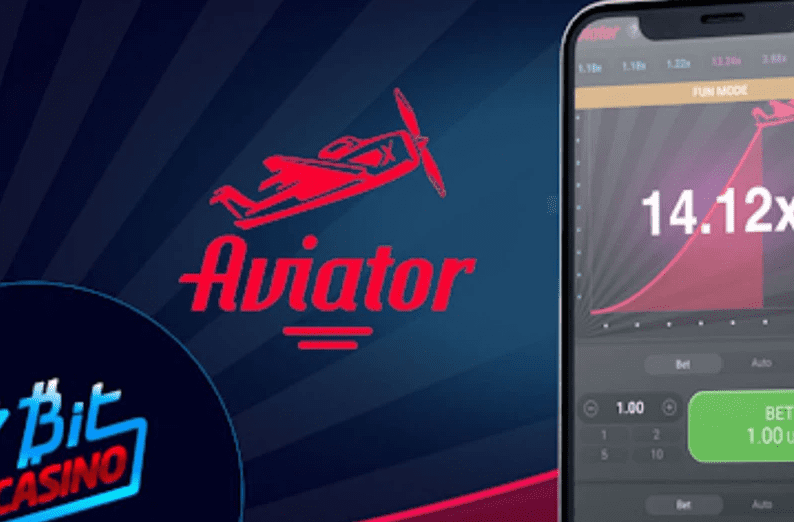 Aviator Game: How To Register, Play & Win Big!
Explore the top online casinos, learn winning strategies, and soar high with our comprehensive guide for gaming enthusiasts.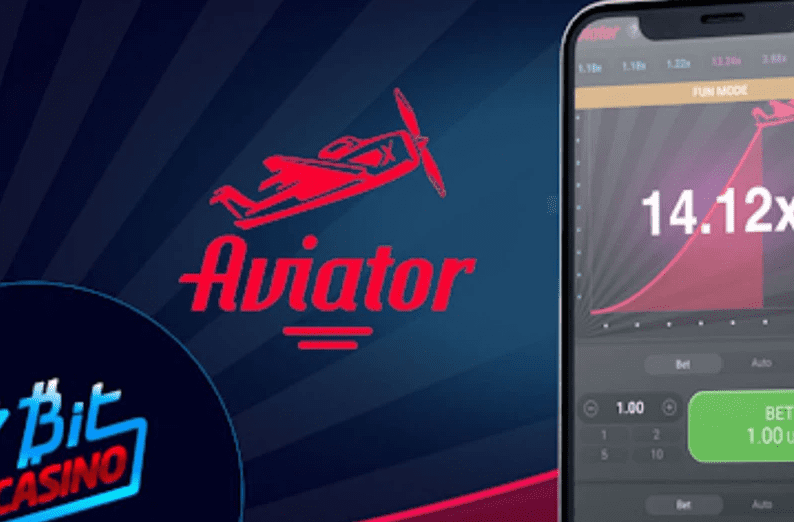 Aviator and crash games have hit new heights of popularity and are now available at an online casino near you. These real money games will see you take off, trying to maintain the journey for as long as possible, increasing the bet multiplier as you go.
But don't get too comfortable; the aim of this dynamic title is to cash out before the plane flies off-screen, potentially earning up to 1,000,000x your bet. Ready to learn more, including how to win and where to play aviator casino games?
Let's dive right in, starting with the best online casinos. Take your pick from the top options:
7 Bit Casino – welcome bonus: 100% deposit match up to $300 + 100 free spins. Minimum bets: $0.10, maximal bets: $100, max win per bet: $10,000.
Mirax Casino – welcome bonus: 40 free spins no deposit, or 100% deposit match up to $400 + 100 free spins. Minimum bets: $0.10, maximal bets: $100, max win per bet: $10,000.
Katsu Casino – welcome bonus: 30 free spins no deposit, or 100% deposit match up to $400 + 100 free spins. Minimum bets: $0.10, maximal bets: $100, max win per bet: $10,000.
Betway – welcome bonus: 100% deposit match up to R1,000. Minimum bets: R1, maximal bets: R30,000, max win per bet: R3 million.
IS AVIATOR GAME LEGAL?
Aviator games are legal as they meet the standards of safe gaming using a verified casino RNG and with tested payouts.
Spribe (the software studio that created the game) is licensed by the Western Cape Gambling and Racing Board, so it's available at legal and secure gambling sites.
Playing from another location? Then, these titles are legal so long as you play at a licensed casino site.
ALSO READ: Rugby World Cup-winning Springbok killed in car accident
HOW TO PLAY AVIATOR GAME?
Aviator casino games offer the perfect playing option as they're straightforward, fun, and provide a fantastic gaming experience.
Simplicity and big potential winnings are the main draw with this type of game. Plus, unlike other casino options, like tables and slots, this type offers something new and exciting rather than another reinvention!
It only takes a couple of rounds to master the rules and controls. As you fly, the on-screen coefficient increases with the plane's altitude. Get the timing right, and you could win a big multiplier prize (from 1x up to 1,000,000x). Wait too long, the plane disappears, and you'll lose your bet.
To start playing Aviator, first join an online casino. Our top pick is Betway.
Click the Betway Casino sign-up link
Complete the registration
Sign in and deposit to claim the 100% match welcome bonus
Go to the casino lobby or use the search bar to select Aviator
Load up the interface and get ready to take off!
HOW DO YOU PLAY AVIATOR FOR THE FIRST TIME?
Once you've made your new casino account and loaded up the aviator betting game, familiarise yourself with the game's interface. Aviator titles are live, and other bettors are playing the same flight.
Game Interface: On the left side of the screen, you can see a list of these players and how much they've bet; the middle of the screen shows your flight path, and at the bottom is the betting field.
Buttons: There are two bet panels. Once the round starts, the bet buttons change to cash out buttons. Aviator is a live game, so you can watch a round or two before playing.
Before the round starts, use the left-hand controls at the bottom of the interface to set the bet
Use the +/- buttons to increase/decrease your wager
You have around 20-30 seconds to set a live bet
After setting your bet, you have until the start of the flight to cancel it
When the plane takes off, the multiplier begins increasing
Click cash out when you think the plane has hit the maximum altitude – this is the tricky part.
If you cash out in time, you win. If the plane flies away first, you've lost your stake.
Additional Features
Two Bets: You can place two bets for the same flight round. If you're a new player, start with one while you get used to the gameplay.
Auto bet: Set the game to place bets for each flight automatically.
Auto cash out: Set your bet to cash out automatically once it reaches a specific multiplier.
ALSO READ: South Africa is a firm favourite for family travel, new data reveals
WHAT IS THE SAFEST WAY TO PLAY AVIATOR?
The safest way to play the aviator game is to stick to smaller wagers and cash out early, as this lowers the risk of the plane flying away and significant losses.
A single aviator round lasts roughly 8-30 seconds, which means you can earn big wins or lose a lot of money quickly, so setting a budget is essential.
HOW TO WITHDRAW MONEY FROM AVIATOR GAME?
If you win, the amount is added to your balance at the end of the round. When you want to cash out and withdraw your winnings, follow these steps:
Click on the main menu and select cashier
Click withdrawal and input the amount
Confirm it
Wait for the money to arrive in your bank, e-wallet, or other payment method.
CAN YOU PREDICT AVIATOR GAME?
You cannot predict the game. Aviator titles are entirely random, using a Random Number Generator (RNG) and provably fair gaming. The trick to earning money is to get the timing right and maximise each stake.
More experienced players can use betting strategies, like the Martingale, D'Alembert System or the auto cash function, to guide wagers and increase excitement. But even these strategies can't guarantee you'll come out on top.
It's also important to know that the house edge with this type of casino game is 3%, and the Return to Player (RTP) 97%. On average, it will return around 97% of your wagers over time, with 3% retained by the casino as profit.
THE BEST PLACES TO PLAY AVIATOR GAME
Ready to take off and play the aviator game? Then select from our top-rated sites and claim a welcome bonus now.
| | | | | | | |
| --- | --- | --- | --- | --- | --- | --- |
| | Recommended Casino Site | Min Stake | Max Stake | Max Win per Wager | Withdrawal Time | Demo Play |
| South Africa | 7 Bit | $0.10 | $100 | $10,000 | 24 hours – up to 5 days | Yes |
| Brazil | 7Bit | $0.10 | $100 | $10,000 | 24 hours – up to 5 days | Yes |
| India | Mirax | $0.10 | $100 | $10,000 | 3-5 days | Yes |
| Malawi | Katsu | $0.10 | $100 | $10,000 | 1 hour up to 5 days | Yes |
| Ghana | Betway | R1 | R30,000 | R 3,000,000 | 2 hours up to 3 days | Yes |
| Mozambique | Betway | R1 | R30,000 | R 3,000,000 | 2 hours up to 3 days | Yes |
The Best Places to Play Aviator Game. Table: Supplied
FREQUENTLY ASKED QUESTIONS
IS AVIATOR GAME ADDICTIVE?
All online casino games are addictive. To avoid compulsive play, you should always set a budget and keep to it. You can learn more about responsible gambling and the tools available to reduce the risks at the safe online casinos recommended on this page.
IS AVIATOR A CRASH GAME?
Aviator is a type of crash game. There are other forms, like Space XY and Triple Cash or Crash, but this one is the most popular as it has one of the biggest max potential payouts.
DOES AVIATOR GAME PAY REAL MONEY?
Aviator pays out real prizes, so long as you are betting with cash. If you play using the demo version, the prizes are not real. Remember, the longer the plane flies, the larger the plane's coefficient and the bet multiplier gets.
IS IT POSSIBLE TO HACK AVIATOR GAME?
There's no hack for an aviator game. The outcomes are random, and the game uses an RNG to ensure this. You can, however, use a betting strategy to guide how you wager, like staking low and cashing out early for incremental wins.
WHAT IS THE MINIMUM BET ON AVIATOR GAME?
Live bets usually start from R1/$0.10, but this may vary depending on your casino.
HOW RANDOM NUMBERS ARE GENERATED IN AVIATOR GAME?
A random number generator is software that ensures each round outcome is random and independent from the preceding rounds.
In Aviator games, the RNG is programmed with the potential outcomes, and the software generates the result. RNGs are audited regularly to make sure they function correctly.
Aviator games also use a provably fair gaming system so that you can check the results of each round.
WHICH AVIATOR GAME IS BEST?
Spribe's Aviator is the best as it offers the biggest potential wins, and it's licensed in South Africa and multiple other locations, providing legitimate gameplay.
CAN YOU PLAY AVIATOR ON MOBILE DEVICES?
You can play Aviator on any mobile device. Just log into your chosen casino using your mobile device to play.
CAN YOU PLAY THE AVIATOR GAME FOR FREE?
All the sites we recommend have demo mode, so you can practice playing before you bet. Sign up to take advantage and try different strategies for winning.
ALSO READ: Best Bitcoin Casinos in 2022: Top 13 Real Money Crypto Gambling Sites Ranked for BTC Games & Bonuses