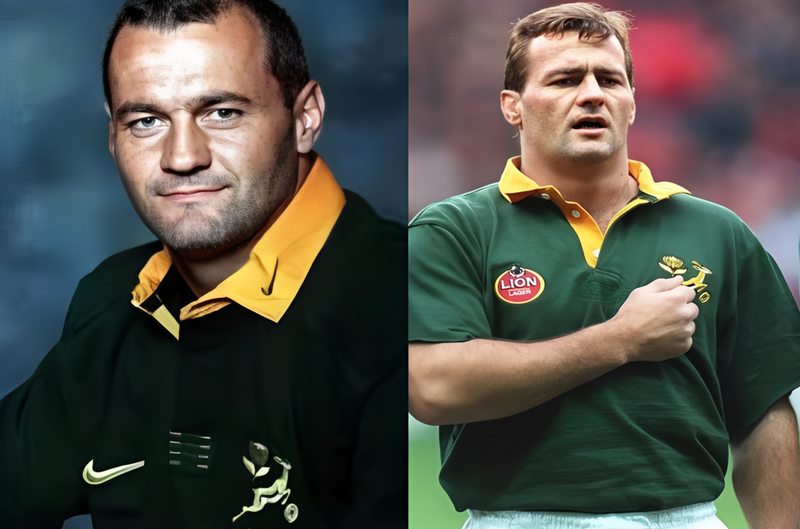 The silent assassin: Ruben Kruger and his legacy of tenacity
Ruben Kruger was known as the 'Silent Assassin' who let his play do all the talking on the rugby field. Here is all we know about him.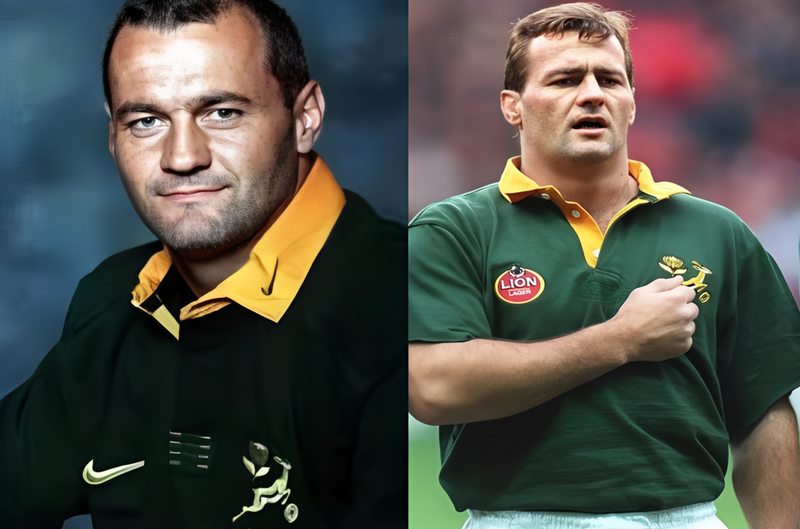 When we talk about legendary rugby players, one name that stands out is Ruben Kruger, often referred to as the 'Silent Assassin.' In this article, we'll take a closer look at the life and career of this remarkable athlete.
ALSO READ: Rugby royalty: Andre Snyman's iconic journey and lasting legacy
RUBEN KRUGER: BORN FOR GREATNESS
Ruben Kruger was born on 30 March 1970, in the heart of South Africa, setting the stage for his extraordinary journey in the world of rugby.
ALSO READ: Rassie Erasmus NOT leaving Springboks for Ireland
From a young age, it was evident that Ruben Kruger was destined for greatness on the rugby field according to Rugby365. He began making waves in the world of rugby during his school years at Grey College in Bloemfontein.
He represented the Free State schools team at the prestigious Craven Week tournament in 1987 and 1988 and was selected for the SA Schools team in both those years.
Afterwards, he continued to excel, representing the Free State Under-20 team in 1989 and 1990. His senior provincial debut for the Free State came in 1991, marking the start of an incredible journey.
ALSO READ: A true rugby maestro: Henry Honiball, where is he now?
GREEN AND GOLD
In 1993, Ruben Kruger donned the Green and Gold jersey for the first time. It marked the beginning of an illustrious international career. He went on to represent South Africa in 36 matches between 1993 and 1999, leaving an indelible mark on the game.
One of the most memorable chapters in Kruger's career was during the 1995 Rugby World Cup. He played an instrumental role in South Africa's historic victory, displaying incredible hard-tackling and defensive prowess in the opening match against the Wallabies.
His dedication and resilience were evident, such as in the quarter-final when he tackled relentlessly despite a sore arm, or in the final when he tackled with a ferocity that left opponents trembling.
ALSO READ: Legendary Springboks captain: Where is Gary Teichmann now?
FAMILY LOVE
Despite his fierce demeanour on the field, and off the pitch, Ruben Kruger was known for his humility and quiet nature. He lived for his family, and his legacy extended beyond rugby.
His wife and two daughters remember him as a "boerseun" (a farmer's boy) who led by example, working diligently, loving rugby, and shying away from the limelight.
Tragically, Ruben Kruger's life took an unexpected turn when he was diagnosed with brain cancer in 2000.
He fought a valiant battle against this relentless disease for ten years. Despite initial success in removing the tumour, it resurfaced, and he endured multiple surgeries.
ALSO READ: The Rolls Royce of fullbacks: Where is Andre Joubert now?
R.I.P.
In 2009, while on holiday with his family, Kruger fell ill, leading to another extensive operation. Unfortunately, he lost his battle with brain cancer in 2010, leaving behind a legacy that continues to inspire.
Ruben Kruger's impact on South African rugby and the world of sports remains profound. His contributions both on and off the field serve as a testament to his character and dedication.
He will forever be remembered as the "Silent Assassin" who let his actions speak louder than words, leaving an indelible legacy on the game of rugby.