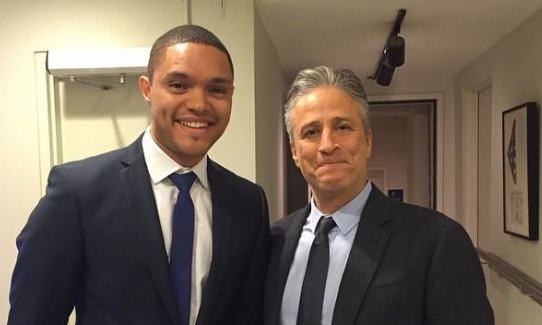 When Jon Stewart announced in February that he would be stepping down from his hugely popular Daily Show, the national lamenting in the United States began. At the same time people started asking who, if anyone, could take over from the acerbic, insightful and very funny Stewart. UPDATE: Click here for the Official News!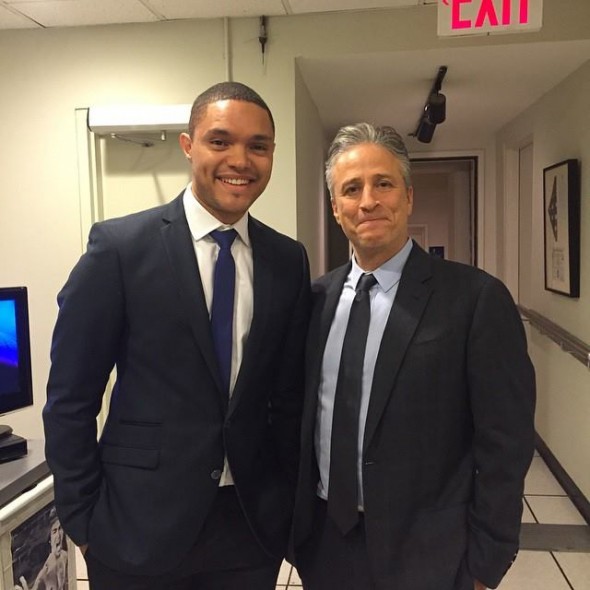 A new name that has been thrown into the fray as a possible replacement is South African comic Trevor Noah.
Since the Daily Show began in 1996 (Stewart took the helm in 1998), the late-night news satire programme has become hugely popular and regarded as a more reliable source of news than network television. Besides tackling issues most TV news programmes stay away from, it makes you laugh too.
Noah has appeared on the Daily Show several times, and at the end of last year he was appointed by Comedy Central as an official Contributor.
Rumours of his chances of replacing Stewart have reached Deadline, Variety and Vanity Fair and spawned so many headlines over the weekend that 'Trevor Noah' trended on Twitter. Some of the rumours stem from information given to Variety from a "person familiar with the matter". The unnamed source claimed that the selection process for Stewart's replacement has been accelerated and that Noah has been moved to a short list although no final decision has been reached.
A source close to Deadline went so far as to say that Noah is now considered the "most likely candidate".
One of Noah's biggest strengths to anchor the show is that he is not only funny but tackles thorny issues, which has been Stewart's signature.
Also, he would be one of the few non-white faces on late-night television in the United States. Even though he is not American, Comedy Central, the station that runs the Daily Show, has elevated outsiders like British comic John Oliver, who now has his own show on HBO, Last Week Tonight.
When The Hollywood Reporter did a poll of possible successors, Noah did not feature at all. Instead, there were other comedians like Aziz Ansari, Amy Poehler and Amy Schumer, or current and past Daily Show cast members like Samantha Bee.
Noah has just enjoyed a week of sold out shows in Dubai and is currently performing in Oman. There is no mention on his Facebook page, where he has over 2-million followers, of the current rumours.
Trevor was first introduced to American TV audiences on The Tonight Show with Jay Leno, and has also appeared on the Late Show with David Letterman (see below)…becoming the first South African stand-up comedian to appear on either of those shows! His Showtime comedy special Trevor Noah: African American premiered in the US in 2013.
Watch Video – Comedian Trevor Noah On David Letterman 2013
Watch Video: Trevor Noah on the Daily Show talking about Ebola
Watch Video: Trevor Noah on the Daily Show talking about Boko Haram
Watch Video: Trevor Noah – Crazy Normal, Death at a Funeral (for South Africans!)