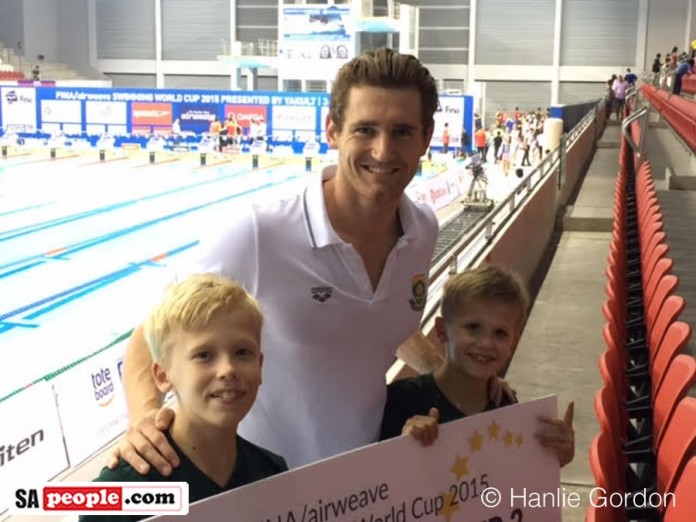 South African athlete Cameron van der Burgh powered to another victory in the pool today in Singapore, bringing his World Cup medal tally this year to nine (if our maths is correct – help Heyneke!) AND making him the overall World Cup cluster 2 winner!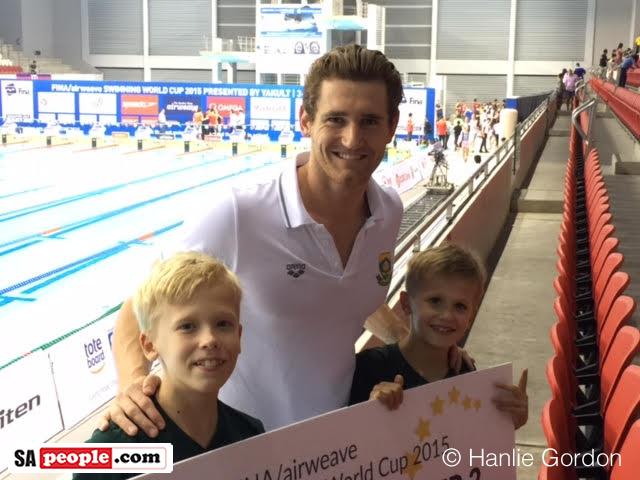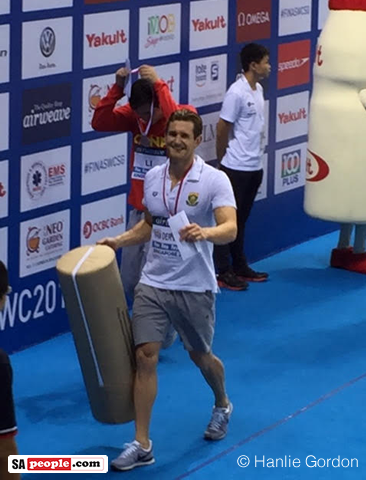 Cameron won the Men's 100 metre breaststroke at the FINA World Cup Swimming championships in a time of 59:38 this evening (18:19 local time, Singapore), ahead of Kevin Cordes from the USA and Xiang Li from China.
Seconds ago, Cameron tweeted: "Gold in the 100 and happy to be the over all World Cup cluster 2 winner! ??? "
Acknowledging his fans, Cameron added "thanks all for the tweets! Been getting me fired up this tour!"
Two of Cameron's biggest fans, sons of South African expat Hanlie Gordon, were there in person to cheer him on…after their disappointment yesterday when the races were cancelled due to haze from fires in nearby Sumatra, Indonesia.
"Cameron was a true hero tonight," says Hanlie. "He won the 100 breast final and then after the event made special time for the boys.
"They go to bed with stars in their eyes tonight…"
Thank you Cameron van der Burgh. Inspiring a country. Inspiring our youth!